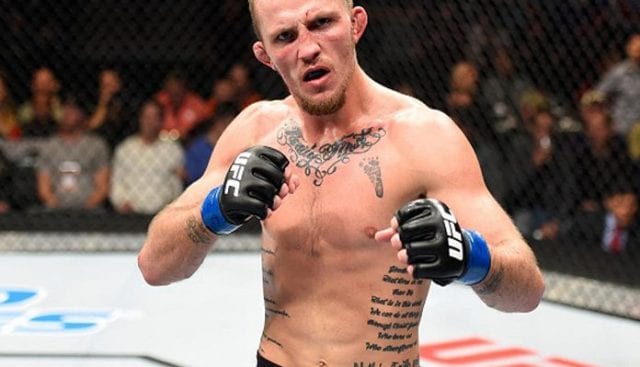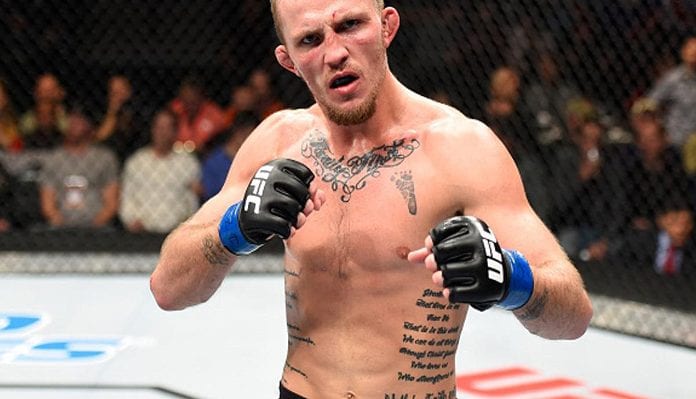 UFC veteran Jason Knight will be fighting Artem Lobov at Bare Knuckle Fighting Championship (BKFC) 5 in Biloxi, Mississippi on April 6, 2019.
Knight was recently released from the UFC. It came as a bit of a surprise considering the fan following and skill level of "The Kid". Knight is, however, on a four-fight downward skid, the first of his career.
What's not surprising is how quickly Knight was signed by another combat sports promotion. When the ultra-proud Mississippian found out that the BKFC was coming to his stomping grounds, he just couldn't resist.
"Honestly, I posted the other day on social media that I wanted in on Bare Knuckle," Knight said. "And then next thing you know, I wake up the next morning and they were already announcing that Artem Lobo[v] was fighting Jason Knight. So I was like, let's get it."
"They come to me a while back and asked me something about fighting," Knight explained to LowkickMMA how the fight with Lobov came to be. "I told them possibly you have to talk to my manager and see what yall can work out. I guess they was talking to my manager when I was sleeping because when I woke up, I had the fight with Artem, and I was like f*ck*ng right, let's sign the paperwork."
After a three-year UFC run that had its ups and downs, Knight will be fighting back home in Mississippi for the first time since May 2015. And although he is grateful for his Octagon experience, fighting back home in Biloxi was something that Knight just couldn't pass up.
"I can't be more excited," exclaimed Knight. "We're fighting in my house, this is my house. I used to sell these casinos out before I even went to the UFC. Every time I fought on the Gulf Coast, whenever I walked out, It was f*ck*ng electric. And now I've got a way bigger following."
"I don't care how many people Artem bring with him that night were gonna drown him out. All the cheers for him, I'm telling you, you're never gonna hear them. All you'r gonna hear is Jason Knight fans screaming."
I get to shine in my hometown in front of the people who got me here. Even though I've lost four fights in a row, they don't give a shit, they're still behind me. These ain't the casuals that were loving me while I was on my little win streak. These are the people that are there through thick and thin. So I'm fixing to go out there and pour my heart out for them," he continued.
As one might expect, Knight and Lobov will headline the BKFC 5 card on April 6, 2019, in Biloxi, Mississippi. The bout is a 147-pound custom rules match-up.
The weight limit is simple enough. But what exactly is a custom rules fight?
"I really haven't looked that much into it," Knight said when asked about the specifics of the contest. "All I know is I get to go out there and punch Artem Lobov in the face with bare knuckles. I know we got two-minute rounds, I think its five rounds, so that's 10 minutes. I can punch somebody for 10 minutes holding my f*ck*ng breath."
"I'm gonna work the hell out of my boxing for the next couple months and I'm fixing to go out there and put hands all over his face." Knight continued, "we're gonna see if he can stay awake. If he can stay awake – I'm telling you, at the end, we will both be a bloody fucking mess."
If you enjoyed this story, please share it on social media!