Not so long ago the UFC's heavyweight division appeared to be in terminal decline, but recently there have been signs that there's still some fight left in the land of the giants.
A major issue in the heavyweight division has been the fact that it's suffering from an aging roster, with the average age of the top 10 contenders and champion coming in at 36 years old combined, significantly older than the UFC's other divisions.
Many of the same old faces that were around a decade and more ago are still competing today, and while that's not necessarily a bad thing, there have also been troubling signs these veterans were finally running out of steam.
However, the good news is that over the past few months, we've seen promising signs that some of the divisions biggest stars may have been written off too soon, while a few much-needed fresh faces are slowly beginning to emerge who could help secure the division's future in the long term.
There's still a long way to go before the division is firing on all cylinders, but in this article, we'll take a closer look at eight fighters who are playing their part in bringing the division back from the dead.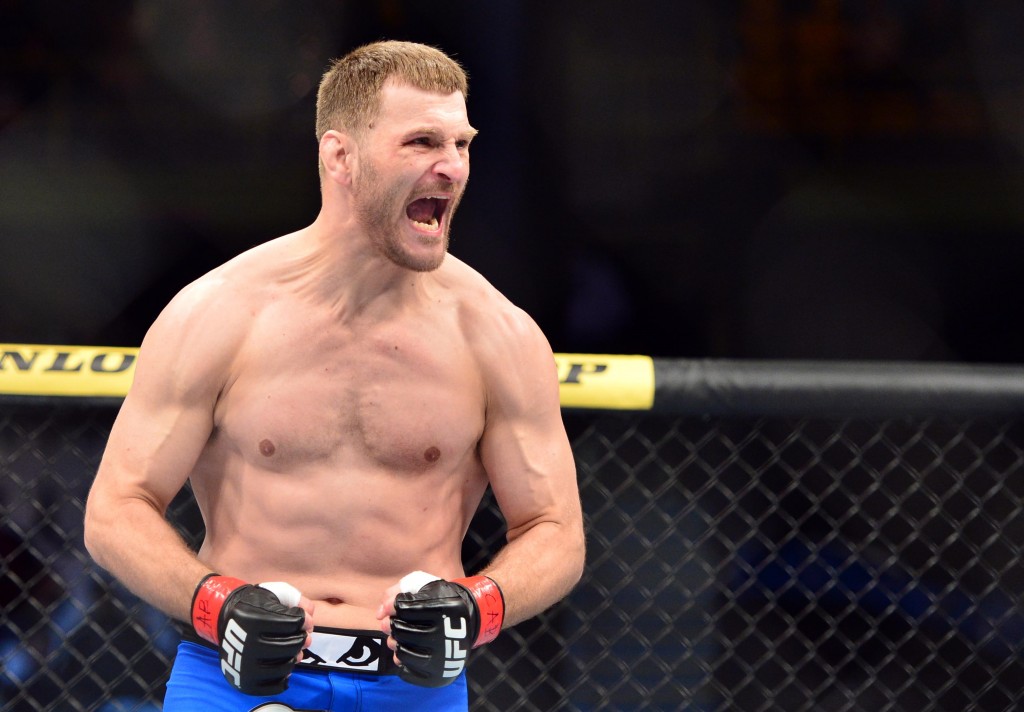 Stipe Miocic
For years it's been the same old faces who have filled out the top end of the heavyweight division, so Miocic's slow but sure ascent to the summit of the weight class has been a breath of fresh air.
All too often at heavyweight, we see contenders emerge who have a fairly limited skillset looking to get by with just heavy hands or an occasionally stifling wrestling game, but rarely the kind of multi-faceted approach seen in the lighter divisions.
Miocic's successfully bucks that trend, though, with the former Golden Gloves boxing champion and NCAA Division 1 wrestler showcasing a well-developed set of skills enhanced by excellent conditioning, making him a formidable opponent.
What's all the more impressive is that he's become champion while simultaneously holding down a job as a firefighter in Cleveland, and though he's not yet a major draw in the sport, he's a hero in his home city, and there's undoubtedly a certain charm to his 'everyman' persona.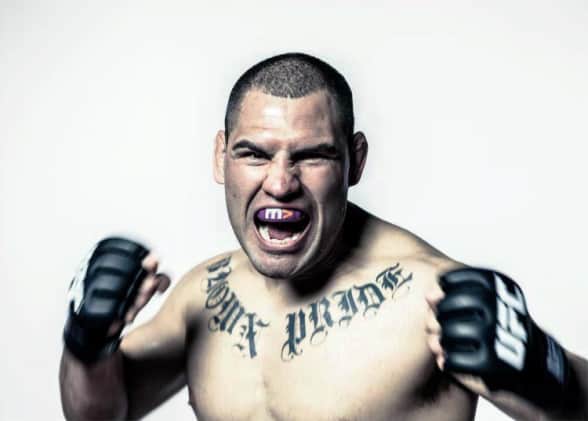 Cain Velasquez
Back in October of 2013 following his second dominant victory against Junior dos Santos, you could have been forgiven for assuming that Velasquez was going to rule the division with an iron fist for the foreseeable future, but it didn't quite work out that way.
Serious injuries kept him sidelined for the better part of two years, and then an uncharacteristically labored, lethargic performance against Fabricio Werdum last year saw the title slip from his grasp.
At that stage there was genuine concern that the 33-year-old's continual struggle with injuries and surgeries to his knees, shoulders, and back had finally taken their toll on him, and that his best days were already behind him.
Thankfully, Velasquez has been able to regroup, change up his training regime to focus less on hard sparring and more on recovery, and come back with a vengeance at UFC 200 earlier this month with a vintage performance against Travis Browne.
Velasquez looked sharp with his striking, even adding a new wrinkle to his game with an eye-catching wheel kick, and was utterly dominant in the grappling and relentless with his ground and pound – a hallmark of his style during his rise to the top earlier in his career.
On the biggest stage, the former champion's performance was one of the highlights of the night and proved that, when healthy, he is still one of the most elite heavyweights on the planet.
That's a big relief, because when Velasquez is at his best, he's as good a heavyweight fighter as has ever set foot in the Octagon, so hopefully training smarter to minimize the risk of injury will extend his longevity and ensure he's still fighting at the highest level for years to come.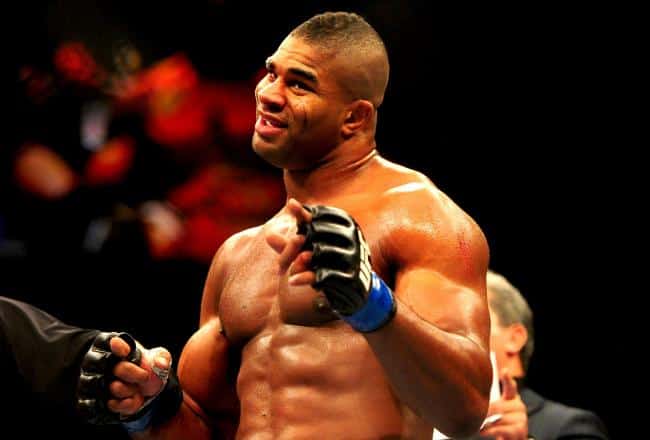 Alistair Overeem
Like a baddie in a horror movie franchise, Alistair Overeem has proven to be a master at coming back from the dead over the course of his career.
Back in the PRIDE era, Overeem had to navigate through exceptionally choppy waters during a period in which he suffered six losses in 10 fights, including being knocked out several times in the first round.
Some fighters may have hung up their gloves after that, but Overeem reinvented himself as a hulking heavyweight powerhouse with improved striking defense to boot, and would go on to produce a long winning streak that included winning the DREAM, Strikeforce and K-1 Grand Prix titles before signing with the UFC.
After an initial win against Brock Lesnar in the Octagon, the 'Ubereem' hype train derailed when he tested positive for testosterone, which kept him out of action in 2012, and then he suffered three losses in his next four fights, including two KOs and a TKO.
It seemed as if Overeem's long career had finally taken its toll and his chin had deserted him, but remarkably, 'The Reem' has again managed to dig himself out of a very deep hole.
Over the past two years, a less physically impressive but more strategic version of the fighter, jokingly dubbed 'Econoreem' by fans, has managed to compile a four-fight winning streak.
That's led the 36-year-old to his first UFC title shot against Stipe Miocic in September, giving him a chance to finally add the biggest prize of all to his trophy cabinet and arguably become the most marketable heavyweight champ since Brock Lesnar.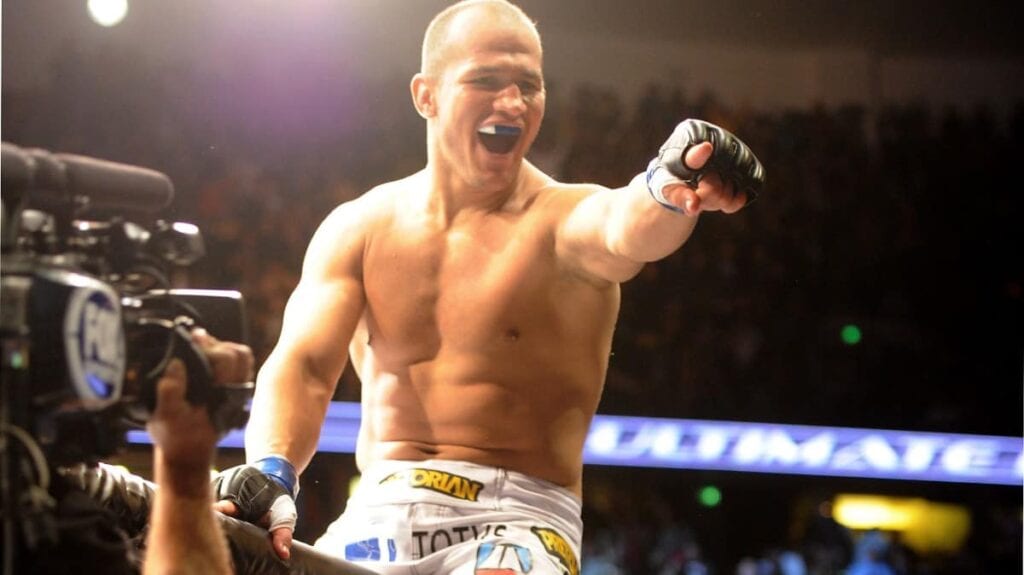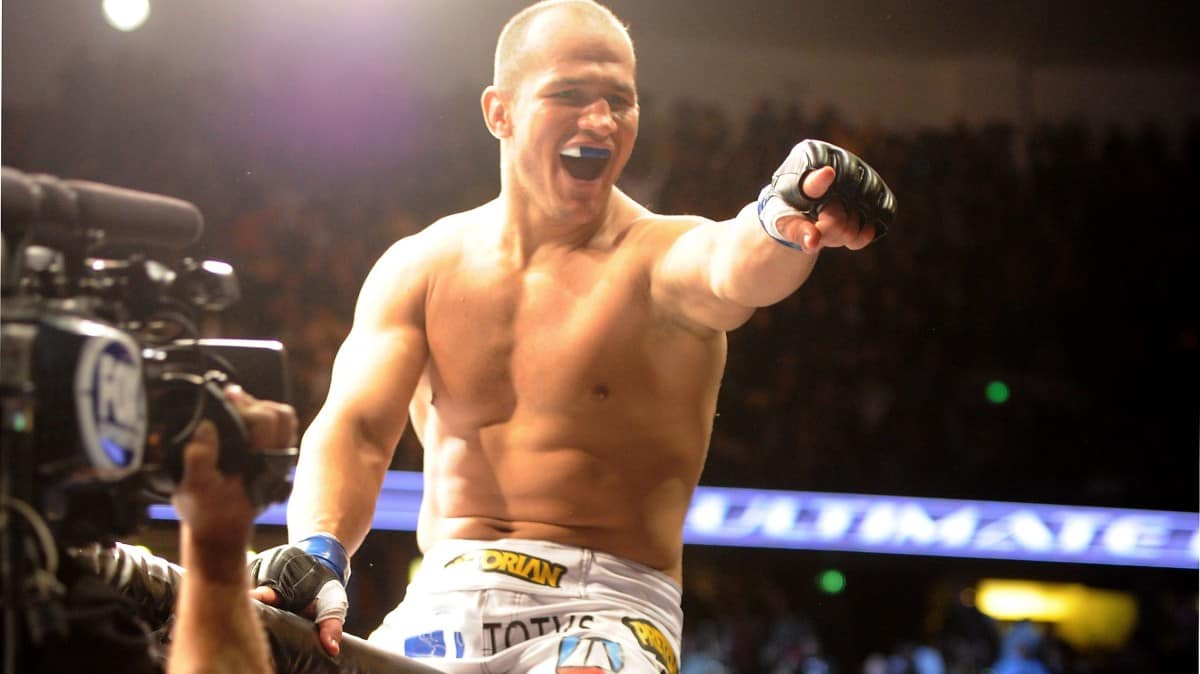 Junior dos Santos
More than any other top-flight heavyweight, over the past couple of years dos Santos had started to look like he'd become the victim of too many hard-hitting wars in the Octagon.
Despite the former champion only being in his early 30's, there were calls for him to retire after two brutal five round beatdowns against Velasquez that left him looking like he'd been in a head-butting contest with a brick wall, while a punishing 25 minutes in the cage with Stipe Miocic also appeared to take a heavy toll even though he emerged victorious.
Lengthy spells on the sidelines and a TKO loss to Alistair Overeem only added fuel to the fire that JDS was a shell of his former self, so no one had great expectations when he stepped in to fight the in-form Ben Rothwell in Croatia earlier this year.
With that in mind, it was heart warming to see a rejuvenated Dos Santos in inspired form, looking light on his feet as he picked Rothwell apart with accurate offense and pushed the pace for the full five rounds without slowing down while taking little damage in return.
Based on this display, rumors of Dos Santos' demise have been greatly exaggerated, and given that he's still only 32 years old, the Brazilian remains a major force to be reckoned with.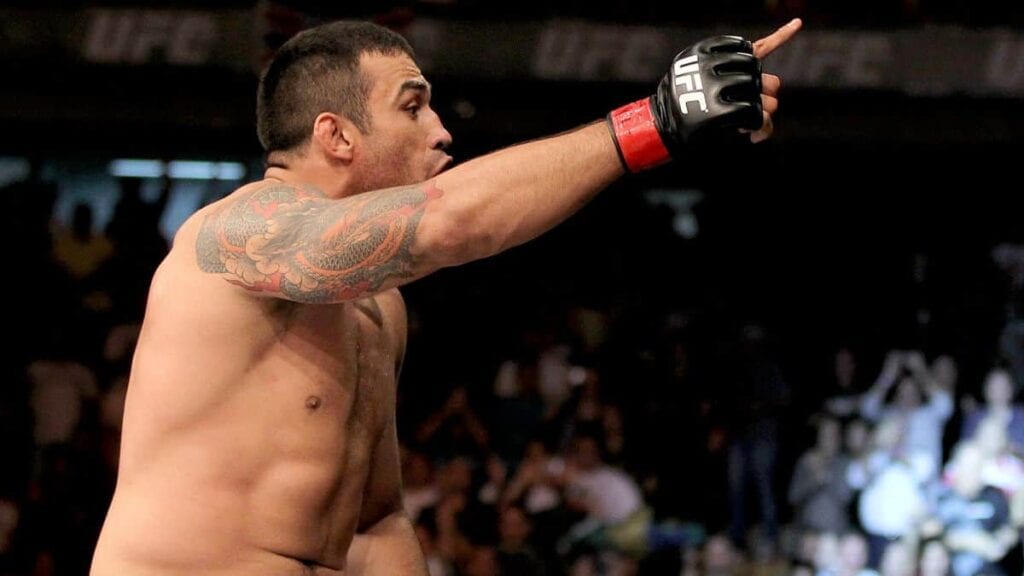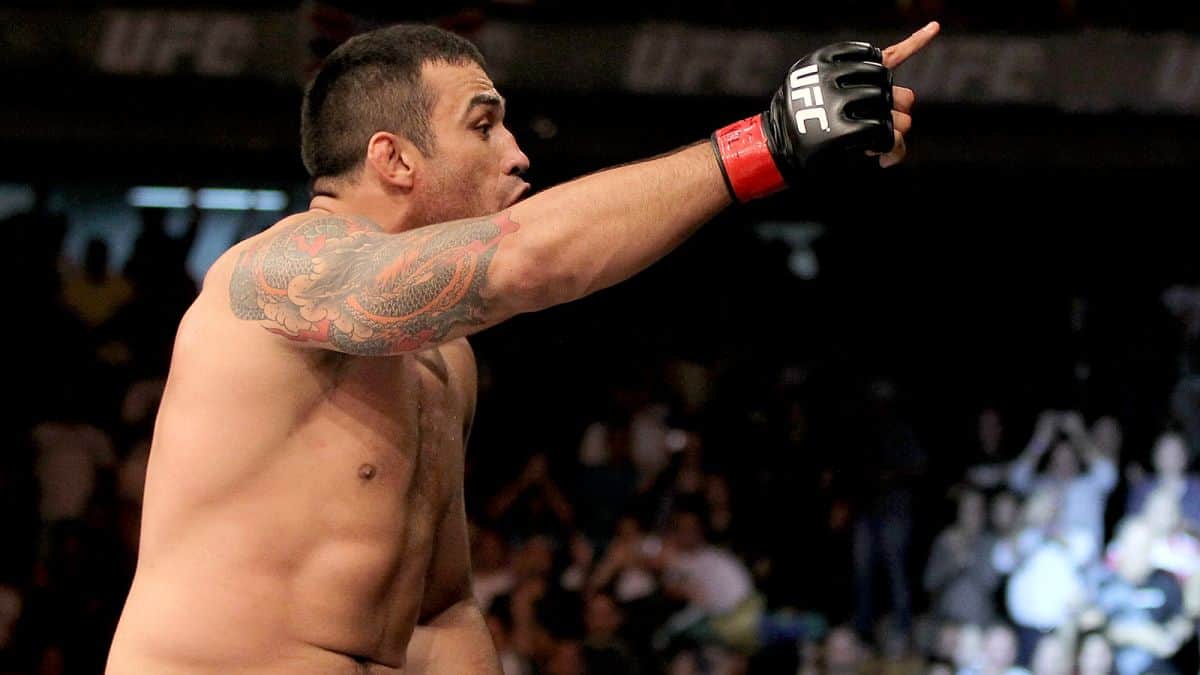 Fabricio Werdum
Fabricio Werdum may be coming off a tough KO loss to Miocic that saw the heavyweight title wrenched from his grasp, but that shouldn't detract from what the Brazilian star has achieved over the past few years.
At a time when many of the division's other top talents that we've mentioned so far were faltering, Werdum showcased the best form of his career, compiling a six-fight win streak that saw him defeat the likes of Cain Velasquez, Mark Hunt, Travis Browne and Roy Nelson.
The most impressive aspect of Werdum's run was that in his late 30's, he displayed genuine improvement in his skillset, adding technical Muay Thai striking to complement his already world class jiu-jitsu skills.
It remains to be seen how Werdum will bounce back now that his winning streak has ended, but he's only been stopped by strikes twice in 14 years, and is almost certain to remain a tough fight for any of the top contenders in the division for some time to come.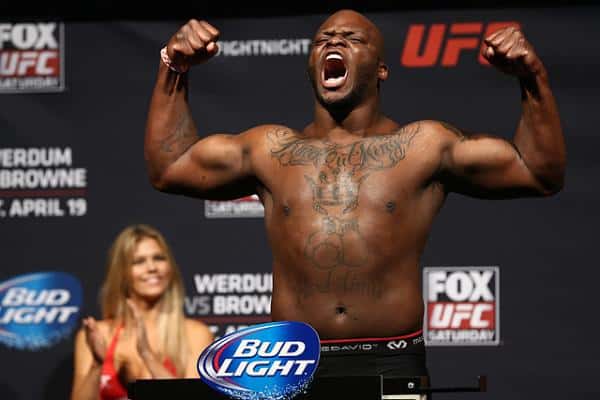 Derrick Lewis
There is a long-standing tradition of heavy-handed fight finishers in the UFC's heavyweight division, and Derrick 'The Black Beast' Lewis is the latest to make his mark in that meaningful way.
Lewis has been one of the UFC's most active fighters over the past couple of years, notching up nine fights in a little over two years, and he's put together an impressive run of 7-2 during that period, including his current four-fight win streak.
While he's more than capable of landing pulverizing punches on the feet, it's actually the ferocious power he generates with his ground and pound that's put away most of his opponents, leading to six of his seven victories in the Octagon ending by way of strikes.
Lewis is also adding some much needed personality to the division, from his distinctive post-fight celebrations that see him pounding his chest and sliding along the floor, to his hilarious social media antics.
Truth be told, Lewis might not threaten the division's top contenders, but nevertheless, the 31 year-old is undoubtedly adding extra spice to the heavyweight ranks.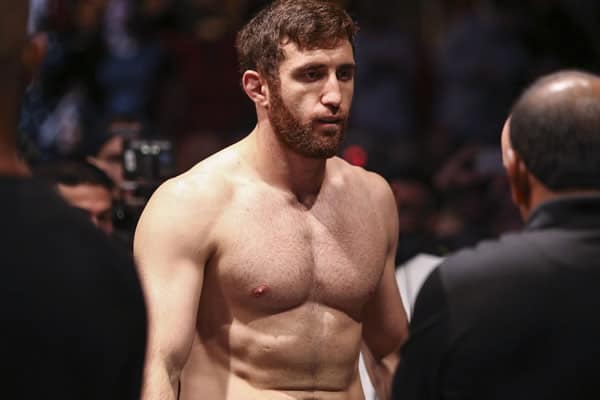 Ruslan Magomedov
Russian fighter Ruslan Magomedov has emerged as something of an anomaly in the UFC' s heavyweight division over the past couple of years, and not just because he's one of the few fighters that's yet to reach his 30's.
In a weight class where knockouts are the norm and fights end in the blink of an eye, the 29-year-old Magomedov has taken a different approach that's seen him notch up a three-fight win streak in the Octagon, and place in the top 15 rankings.
Magomedov bucks the trend by relying on counter-striking, technique, and speed to overcome his adversaries, and it's worked for him so far.
The downside is that he's not a finisher, with his trio of wins in the Octagon all going to the judges' scorecards, and without a highlight reel KO on his resume to catch people's attention, his progress up the ranks may suffer.
Still, Magomedov's slow and steady approach has allowed him to compile a 14-1 overall career record to date, and he'll continue to provide a tricky stylistic match-up for his opponents going forward.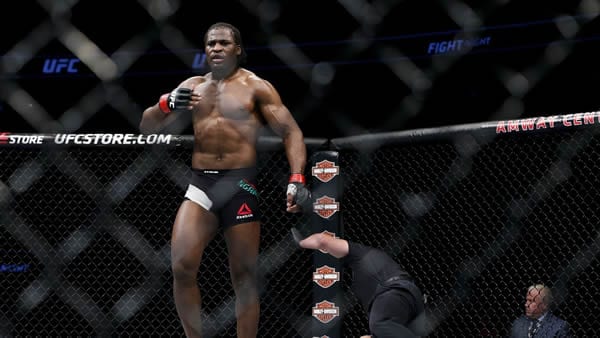 Francis Ngannou
It's early days in the UFC for French fighter Francis Ngannou, but the initial signs are promising with two stoppage wins via strikes to his name so far.
At 29 years old, he's younger than the majority of the heavyweight roster, and has an imposing physique too, standing 6′ 4″ and weighing in at a shredded 250 pounds with an 83" reach.
With that kind of a physical presence, you'd expect him to pack some serious power in his punches, and that is indeed the case, though there are some question marks concerning his ground game.
Ngannou has yet to face anyone of any real standing in the division, so we'll have to see how he'll cope as the level of opposition increases.
But the heavyweight division has been crying out for new talent to emerge for a long time, so a prospect like 'Predator' emerging can only be a good thing.