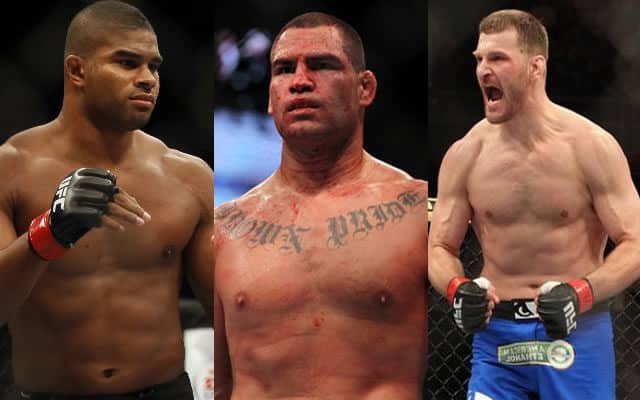 Not so long ago the UFC's heavyweight division appeared to be in terminal decline, but recently there have been signs that there's still some fight left in the land of the giants.
A major issue in the heavyweight division has been the fact that it's suffering from an aging roster, with the average age of the top 10 contenders and champion coming in at 36 years old combined, significantly older than the UFC's other divisions.
Many of the same old faces that were around a decade and more ago are still competing today, and while that's not necessarily a bad thing, there have also been troubling signs these veterans were finally running out of steam.
However, the good news is that over the past few months, we've seen promising signs that some of the divisions biggest stars may have been written off too soon, while a few much-needed fresh faces are slowly beginning to emerge who could help secure the division's future in the long term.
There's still a long way to go before the division is firing on all cylinders, but in this article, we'll take a closer look at eight fighters who are playing their part in bringing the division back from the dead.
If you enjoyed this story, please share it on social media!