Last night's (Sat., October 6, 2018) UFC 229 is in the books from the T-Mobile Arena in Las Vegas, Nevada. From knockouts to come-from-behind wins, the night lived up to lofty expectations. With so many heart-stopping moments and unexpected fiascos, it's inevitably going to result in a mix of water cooler talk on Monday morning.
From Conor McGregor tapping out again, to the unbelievable comeback and heart of Derrick Lewis, to the unfortunate brawl after the awaited main event, UFC 229 was just one hell of a night.
Here are LowkickMMA's eight biggest takeaways from the absolutely out-of-control UFC 229.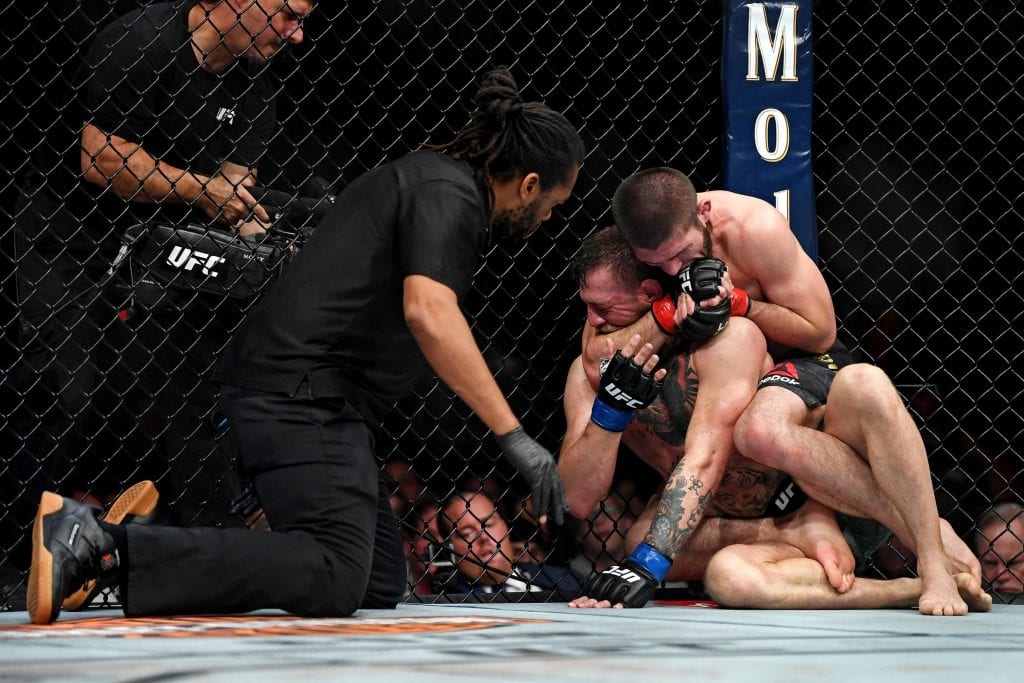 Khabib Should Be Arrested And/Or Stripped
By all accounts, UFC 229 was the biggest and most-watched fight card in company history. Yet Khabib Nurmagomedov decided to act a fool.
It's a shame that such a masterful performance will be marred in controversy. But unfortunately that's the situation with Khabib, and the sport of MMA finds itself in. What was he thinking as he scaled the cage and dove at Dillon Danis?
UFC President Dana White was noticeably subdued during the post-fight press conference when he explained that he doesn't know what the future holds for the unbeaten champion. Several media members asked White if Khabib would be stripped of his lightweight title.
White chose his words carefully while addressing Khabib but did reveal that the Nevada State Athletic Commission (NSAC) is going to most likely slam the Dagestani for this actions on Saturday night.
Making matters worse for Khabib, Nevada's governor was in attendance for UFC 229. Per White, the governor went running for his life when the brawl broke out. The governor oversees the athletic commission. That can't bode well for the Dagestani.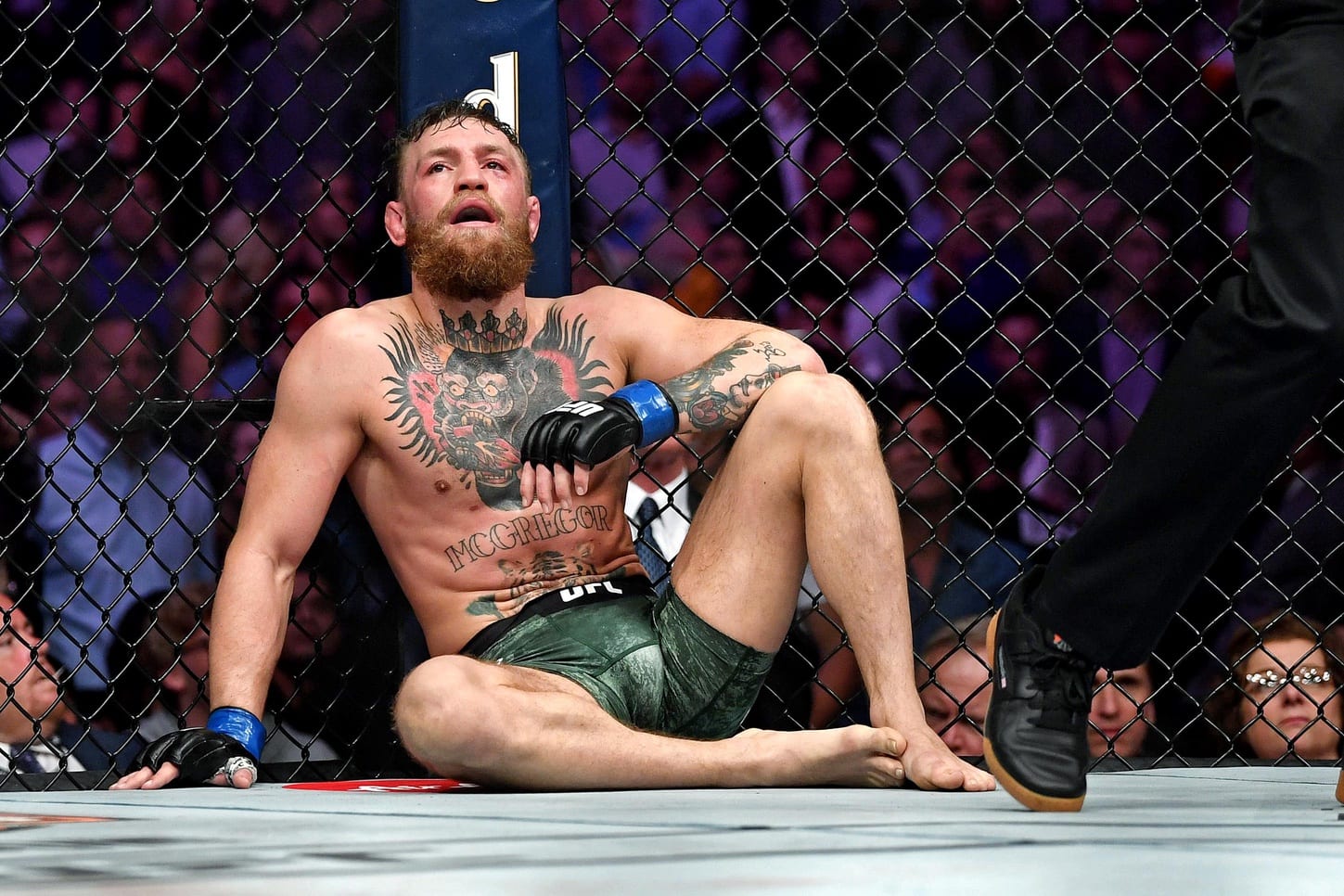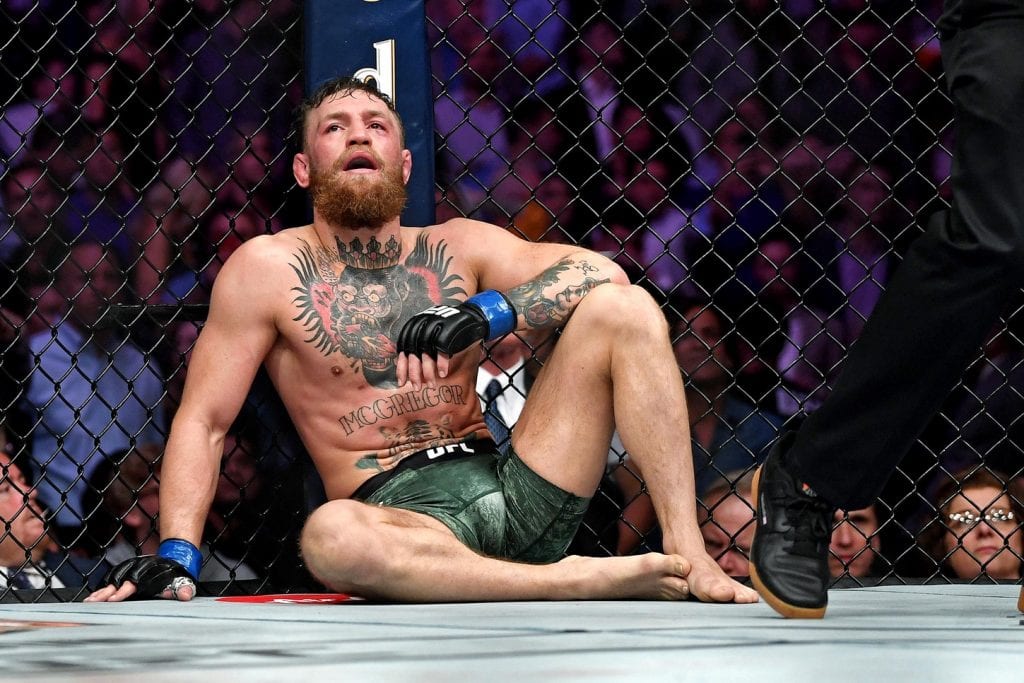 Conor McGregor Gave Up…Again
I feel the need to preface this entry in the list. I have the utmost respect for mixed martial arts athletes. Like the men and women who put their wellbeing on the line for our entertainment, I too have dedicated my life to the sport, albeit in a much different way.
That being said, it looked to me as if Conor McGregor gave up again at UFC 229.
Everyone knows that McGregor tapped out to Nate Diaz in their first fight back at UFC 196. But did anyone really expect the Irishman to give up after he talked all that trash? After all, the submission that ended the fight was a meck crank off of a rear-naked choke, but the choke wasn't locked in under the neck. So McGregor submitted due to pain not because he was going to lose consciousness.
Of course, McGregor has to do what he has to do to sell a fight, but he went way too far this time. By his own admission, this was personal. That makes his submission all the more lasting.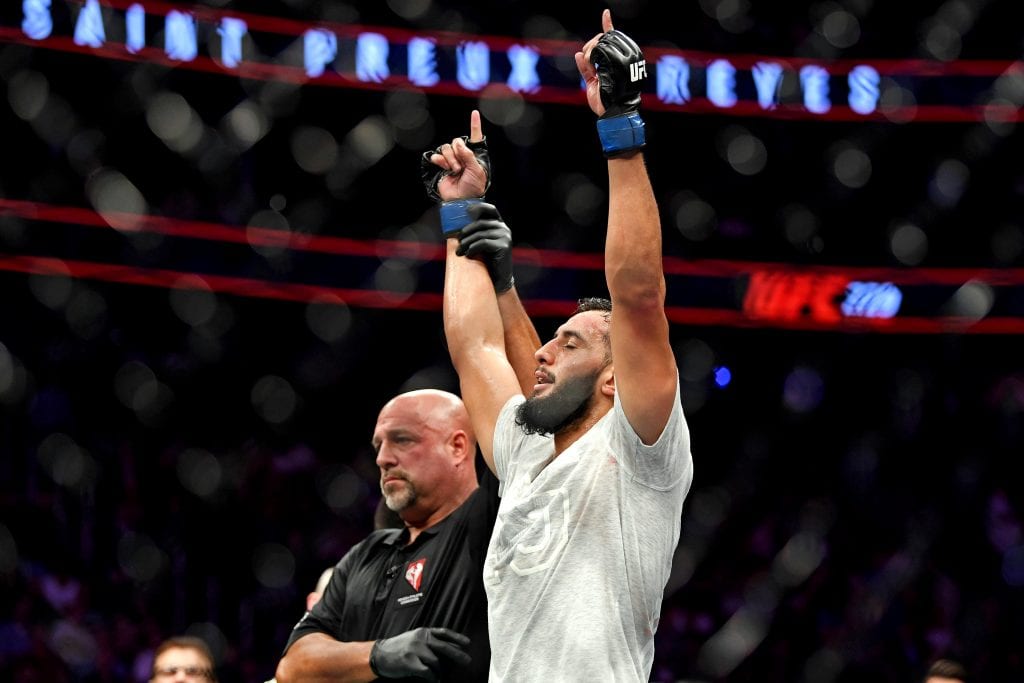 Dominick Reyes Is For Real
Dominick Reyes opened some eyes at UFC 229 when he thoroughly outclassed veteran Ovince St. Preux for the entire 15-minute contest.
If Reyes wasn't on your radar before, he should be now. The 28-year-old fighter is a perfect 10-0 and has won 15 fights in a row dating back to 2013. His last four fights have been inside the Octagon where he has had little trouble continuing his winning ways.
During the post-fight press conference, Reyes called for a fight with the No.3 ranked Jan Blachowicz. It remains to be seen if "The Devastator" will get his wish.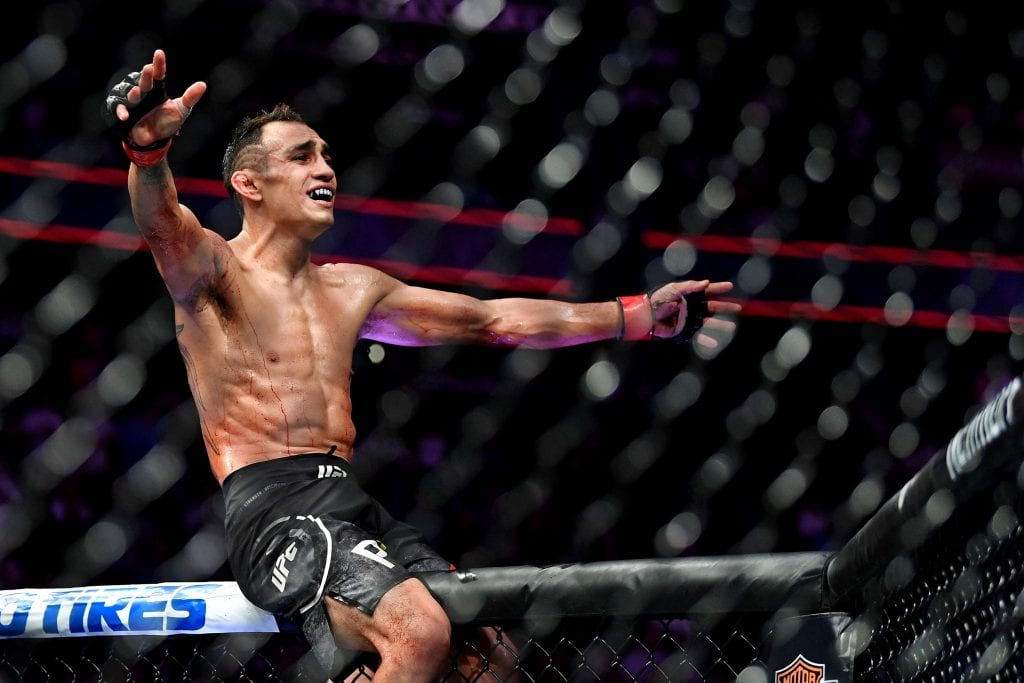 Tony Ferguson Should Get A Title Shot
Lost in the chaos of the brawl was an outstanding performance by Tony Ferguson.
Ferguson made his return to action at UFC 229 after having his knee reconstructed just four months prior. And boy, did "El Cucuy" look fantastic in his co-main event fight against Anthony Pettis.
Both men put on a show for 10 minutes, but it was the 'freak' of nature Ferguson that came out on top.
Ferguson was stripped of his lightweight title when he injured his knee doing promotional work for the UFC. He has never lost his title. As a matter of fact, Ferguson hasn't lost since 2012.
With actions of Khabib post-fight and the uncertainty of the lightweight division pending the NSAC's punishment of the Dagestani, it only makes sense to give Ferguson back what is rightfully his – his 155-pound title. If that doesn't go down, he at least deserves a long overdue title shot.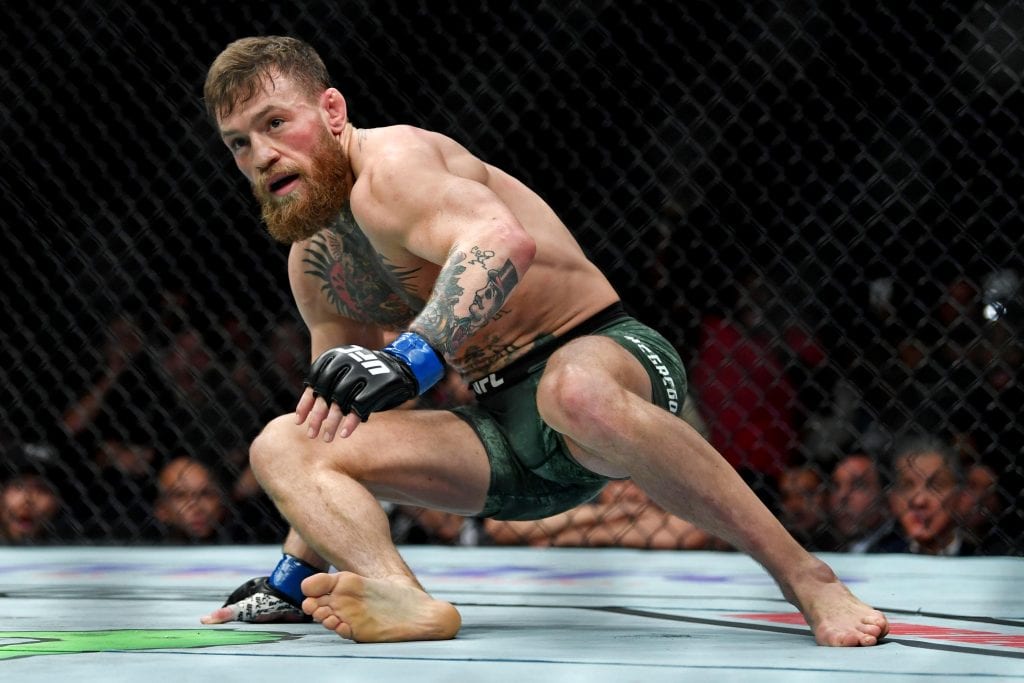 Is Conor's Appeal Waning?
As it turned out Conor McGregor's appeal didn't suffer too much after losing to Floyd Mayweather, but can the Irishman's image withstand yet another major letdown?
You don't get to the level of notoriety as McGregor has without having millions of diehard, adoring fans, but how many of those fans are going to stick by his side through thick and thin?
McGregor still boasts an impressive record, yet the Irishman has fallen short lately when the lights are shining brightest. Sure he talks a big game, but has his swift tongue actually surpassed his ability?
Perhaps this is a moot point if McGregor decides to call it a career and walk off into the sunset. His appeal doesn't factor into anything, but if he does fight again, will he continue to be the massive draw he once was?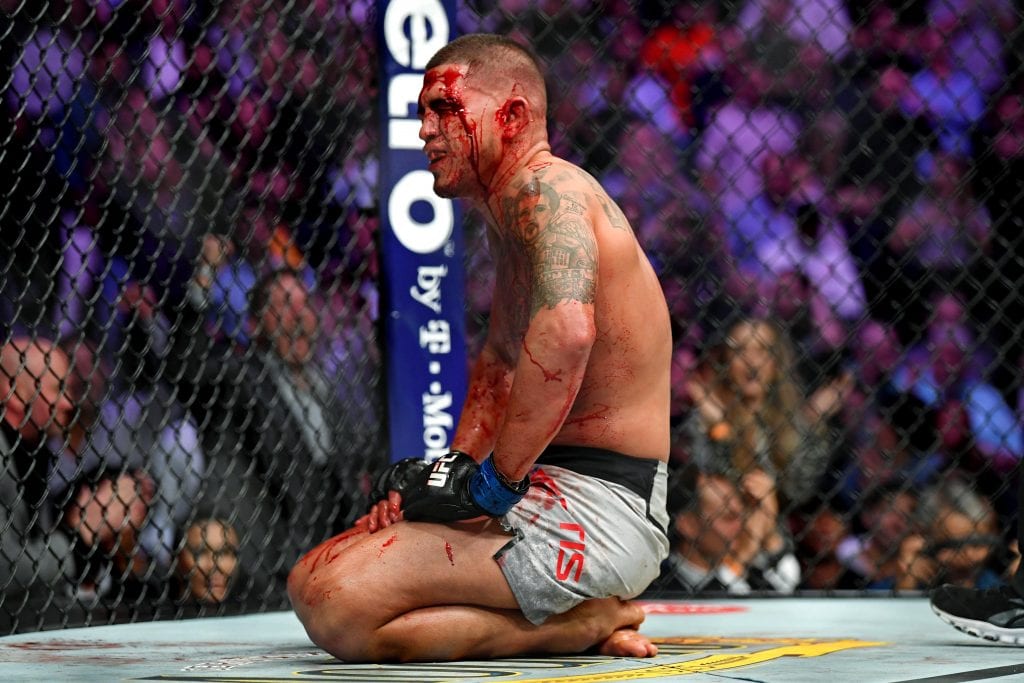 Did Anthony Pettis Quit?
Anthony Pettis and Tony Ferguson put on a hell of a show in their co-main event fight, but did Pettis take an easy way out?
Fight fans were on the verge of a potential all-time great third round in combat sports. But Pettis informed his longtime coach Duke Rufus that his hand was broken and he no longer wanted to fight.
Social Media exploded with opinions on the matter. Some fighters taking "Showtime's" side and others calling him a quitter.
I'm not going to take a side, but I will say this. I don't know how bad his broken hand was, but we have seen countless fighters continue the fight with a broken hand.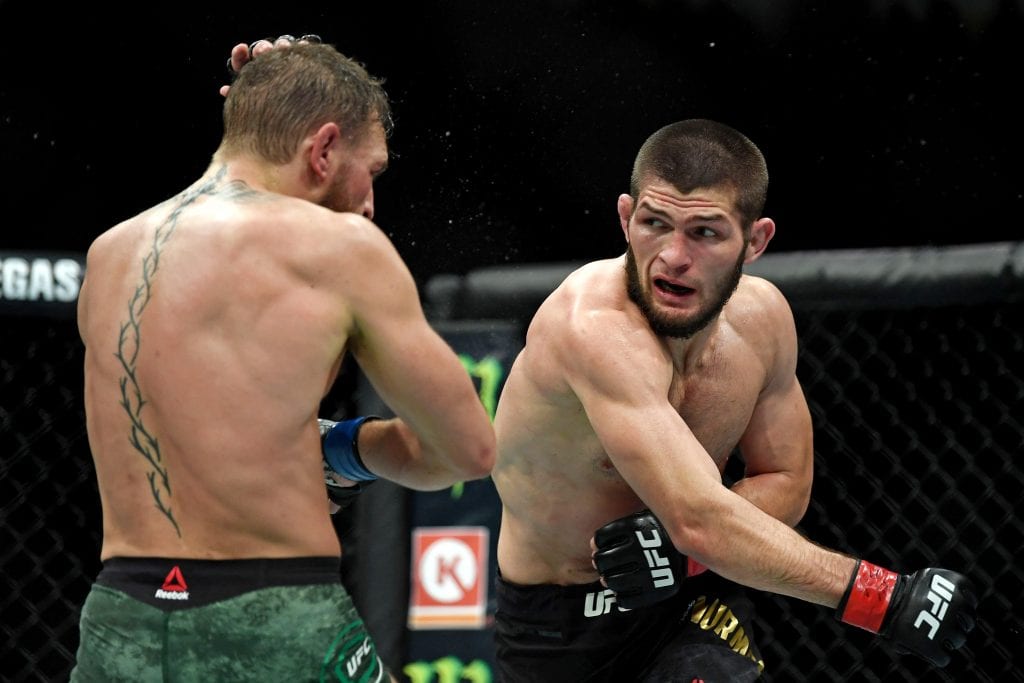 Will Khabib Retire?
Heading into UFC 229 there was some talk that if Khabib Nurmagomedov beat Conor McGregor, he would then retire from the sport as the Floyd Mayweather of MMA.
Close friend and AKA team captain Josh Thomson told Brendan Schaub that when Khabib beats Conor that he would, in fact, call it a career.
No one could've foreseen the fiasco at the conclusion of the main event, but perhaps this gives the Dagestani some extra incentive to hang up the gloves.
It's still very fresh, and it looks as if no charges will be pressed on Khabib or any of his teammates. That's not going to stop the NSAC from slamming the champion.
Now we play the waiting game.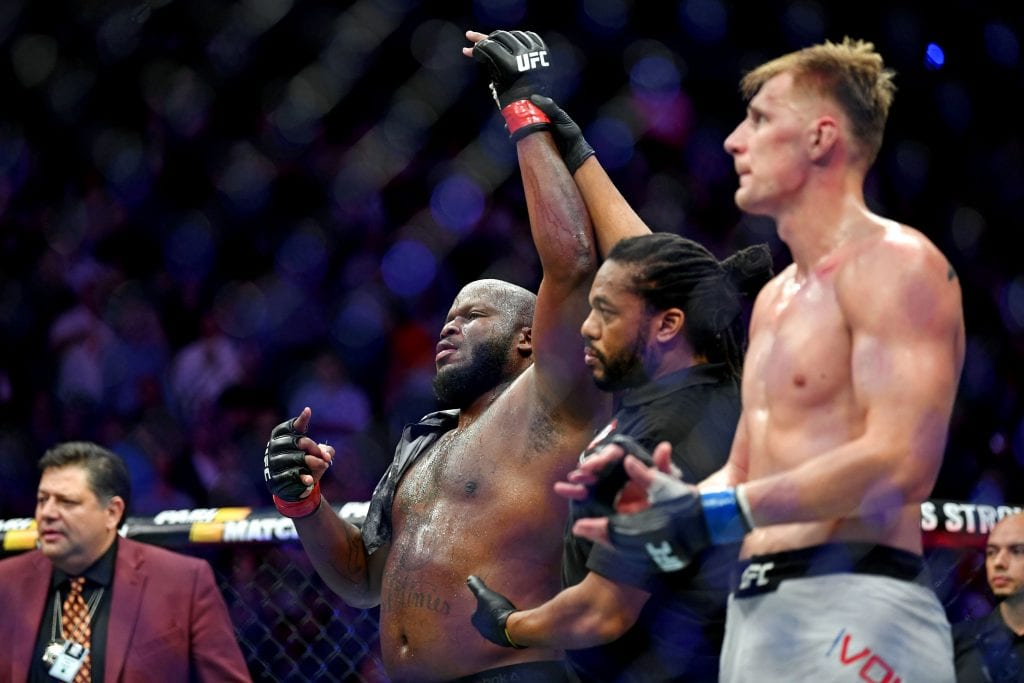 Derrick Lewis Is The Most Exciting Heavyweight In The UFC
"The Black Beast" strikes again!
Derrick Lewis was getting thoroughly outclassed for 14 minutes and 45 seconds in his fight against Alexander Volkov. But he only needed about five seconds to end the Russian's night and complete one of the most amazing comebacks in UFC history.
Is there a more exciting heavyweight fighter on the UFC roster than Lewis? I don't believe so. You can never count this man out. He has shown an incredible tendency to absorb punishment, and yet somehow he finds a way to dig deep and pull out a victory.
Couple Lewis's fan-friendly fighting style with his all-time great post-fight interviews and "The Black Beast" isn't just the most exciting heavyweight fighter in the UFC, but he may be one of the biggest stars in the making.