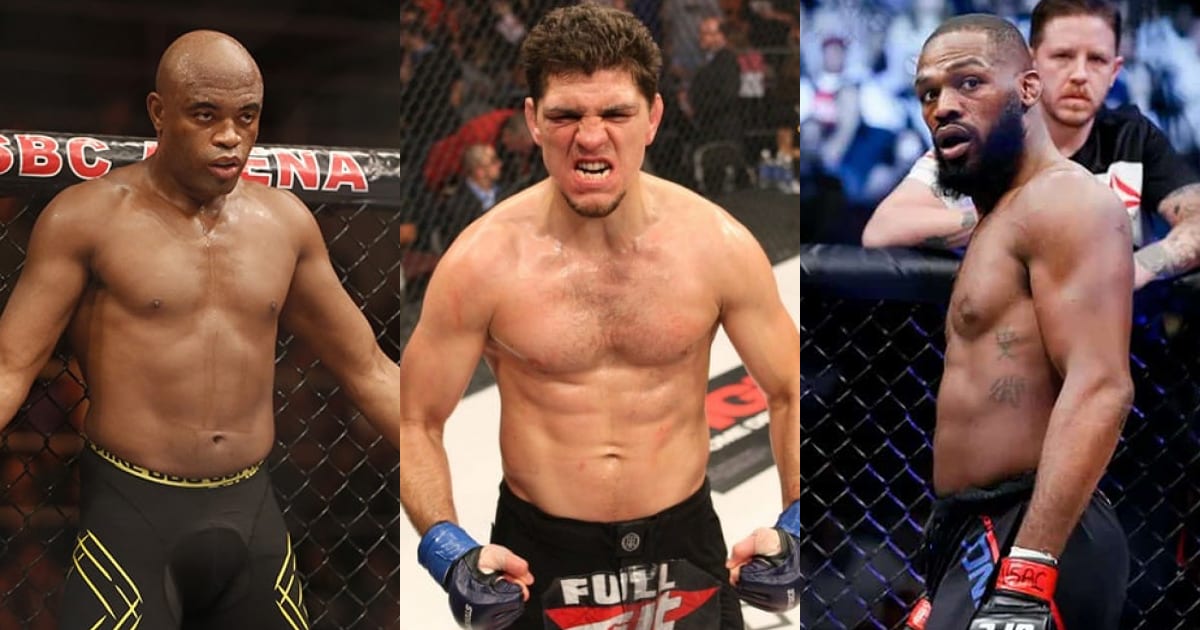 The United States Anti-Doping Agency (USADA) formed Oct., 1, 2000, in Colorado Springs, Colorado. Just a few months later, Congress recognized USADA as the official anti-doping agency of the Pan American Games, the Paralympics, and the Olympics.
USADA has been at the forefront of anti-doping in athletics for nearly two decades, helping catch cheaters and level the playing field in sports such as boxing, cycling, and swimming, just to name a few. On July, 1, 2015, mixed martial arts became the latest sport to work hand in hand with the non-profit organization, specifically the UFC.
The USADA-UFC experiment is just over three years old now, and at times it would appear they have been doing exactly what they were brought in to do. That is, help mitigate the doping going on in the UFC. But other times, the fight game has been left scratching its head in disbelieve at the inconsistency of it all.
It's lead to several high-profile suspensions nonetheless, some with suspicious circumstances and some that were more clear-cut.
We took a look back at the eight biggest suspensions of the USADA-UFC era right here: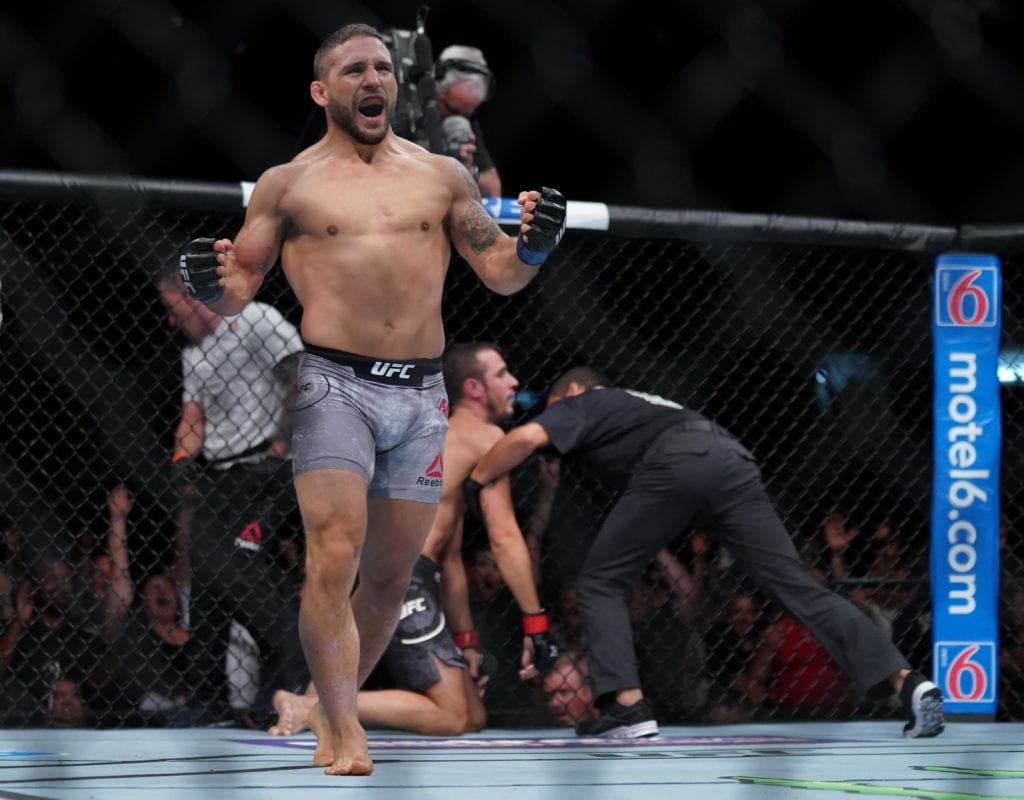 Chad Mendes
Chad "Money" Mendes returned to action at UFC Boise last weekend (July 14, 2018) after serving a two-year suspension for testing positive for a growth hormone releasing hexapeptide (GHRP-6).
The Team Alpha Male fighter denied knowingly taking any banned substance but did offer up a possible explanation for the failed test. Mendes said he has a condition known as plaque psoriasis and perhaps some of the cream he used to treat his ailment was tainted with the substance in question.
Whether you believe Mendes or not, it makes no difference. "Money" received a two-year suspension for his failed out-of-competition sample that was collected on May 17, 2016.
Oddly enough Mendes chose not to appeal the failed test and thus is perhaps culpable at some level.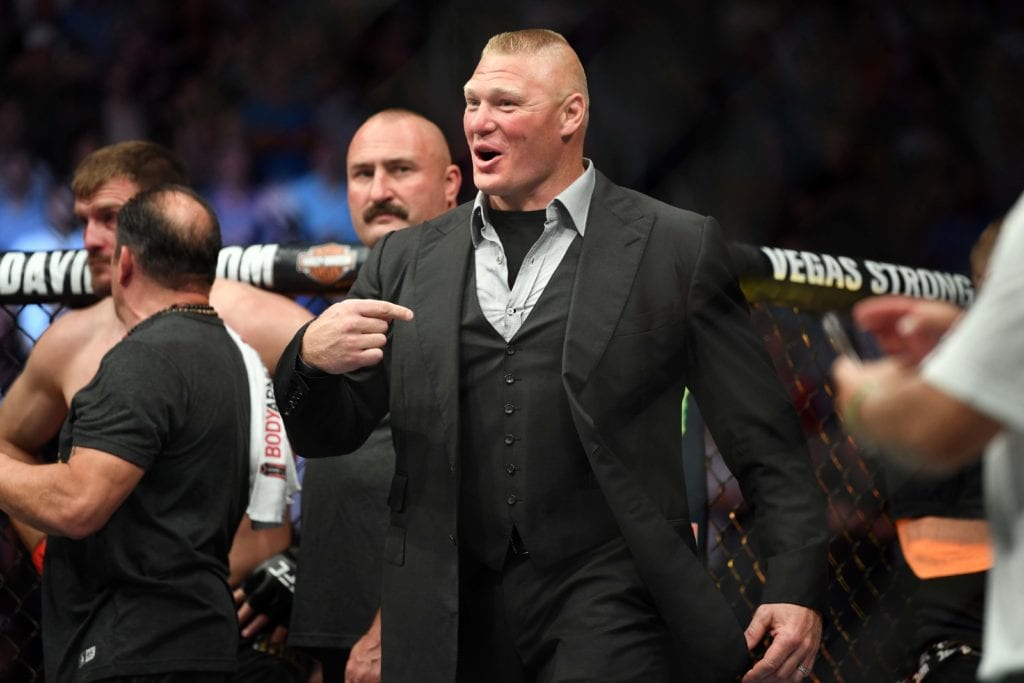 Brock Lesnar
Of all the suspensions on this list, Brock Lesnar is literally the "biggest" of them all. Physically, that is.
Lesnar failed two USADA administered drug tests. The first was an out-of-competition test on June 28, 2016, in which Lesnar failed for clomiphene. An in-competition urine test conducted on July 9, 2016, after his fight against Mark Hunt would be responsible for the seconds failed test.
USADA ultimately handed down a one-year suspension to Lesnar on Jan. 4, 2018, effectively ending his UFC career. Or so we thought.
""The Beast" resurfaced at UFC 226, causing quite the fiasco as he berated fellow UFC heavyweights in the middle of the octagon. But more importantly, Lesnar has always been at theforefront of controversy with USADA due to his questionable waiver to fight at UFC 200, leading to questions of validity and integrity of the USADA-UFC program.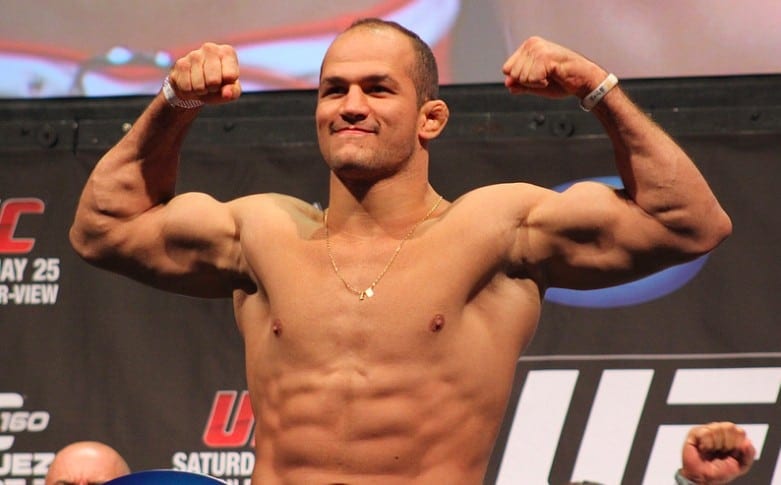 Junior dos Santos
Junior "Cigano" dos Santos makes it on this list because of the significant precedent his USADA ordeal set.
Dos Santos tested positive for the banned diuretic Hydrochlorothiazide back in August of 2017. Surprising as it was to see the gregarious Brazilian pop of a banned substance, it seemed USADA was picking off former champions one cheat at a time, a scene that was becoming all too commonplace.
Apparently "Cigano" was telling the truth the entire time,
however. He was receiving his nutritional supplements from a Brazilian pharmacy that had been lacing its products with banned substances. Several other UFC fighters would find themselves in the same position as dos Santos due to the tainted Brazilian pharmacy, namely Antonio Rogerio Nogueira and Marco Rogerio de Lima.
Although exonerated, dos Santos was still given a six-month suspension.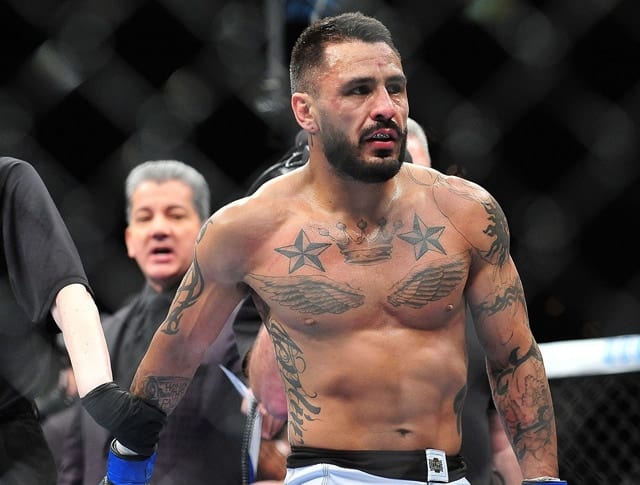 Francisco Rivera
Francisco "Cisco" Rivera Jr. holds the dubious distinction of being the second fighter to receive a four-year suspension from USADA, the first being Ricardo Abreu.
Rivera is most likely the least known of all the fighters on the list. It's impossible to know how high "Cisco's" ceiling was because the bantamweight did start his career winning nine out his first 11 fights en route to the UFC.
The 36-year old Rivera will be eligible to return to the octagon in 2022. He will be 39 years old.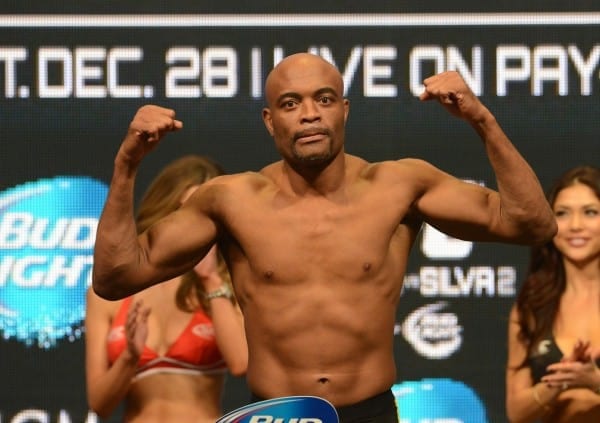 Anderson Silva
Anderson "The Spider" Silva found himself in a strikingly similar situation that heavyweight Junior dos Santos did, at odds with a Brazilian pharmacy.
Silva tested positive for the substances methyltestosterone metabolites and hydrochlorothiazide from a test collected on Oct. 26, 2017. The positive test, however, would be deemed as contaminated thus clearing "The Spider's" name.
Its fair to point out that Silva has tested positive for steroids prior to the USADA-UFC era. In January of 2015 "The Spider" failed a drug test for the steroids drostanolone and androsterone in an in-competition test for his UFC 183 match-up against Nick Diaz.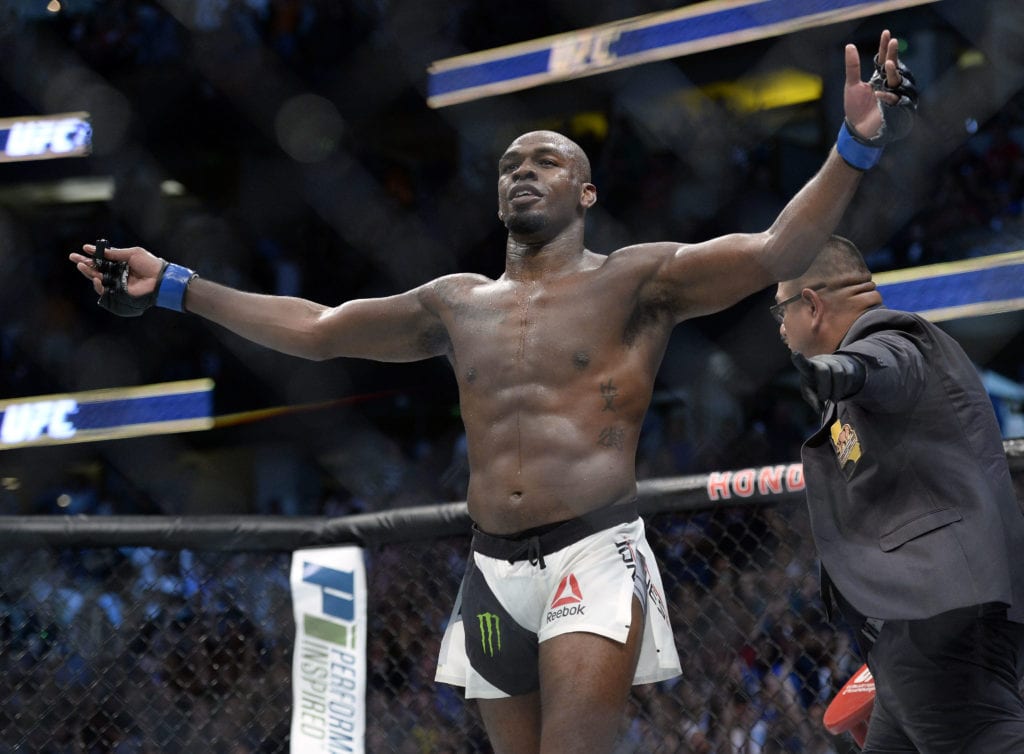 Jon Jones
No other fighter on this list has been missed more by the UFC brass and fans alike than Jon "Bones" Jones.
Jones's run-ins with the law have been well documented, and his drug-fueled binges have quickly become a cautionary tale. Be that as it may, the UFC needs "Bones."
But they may not be seeing him back anytime soon due to repeated issues with USADA. His first came when he was suspended for a year for testing positive for banned estrogen blockers prior to his UFC 200 match-up with Daniel Cormier, a result he would blame on "dick pills.""
In July of 2017, Jones tested positive for an in-competition drug test for the steroid Turinabol during the buildup for UFC 214, a night that saw Jones defeat Cormier in the main event. The result was later overturned to a no contest.
"Bones" is currently awaiting his full punishment from USADA for his UFC 214 failure.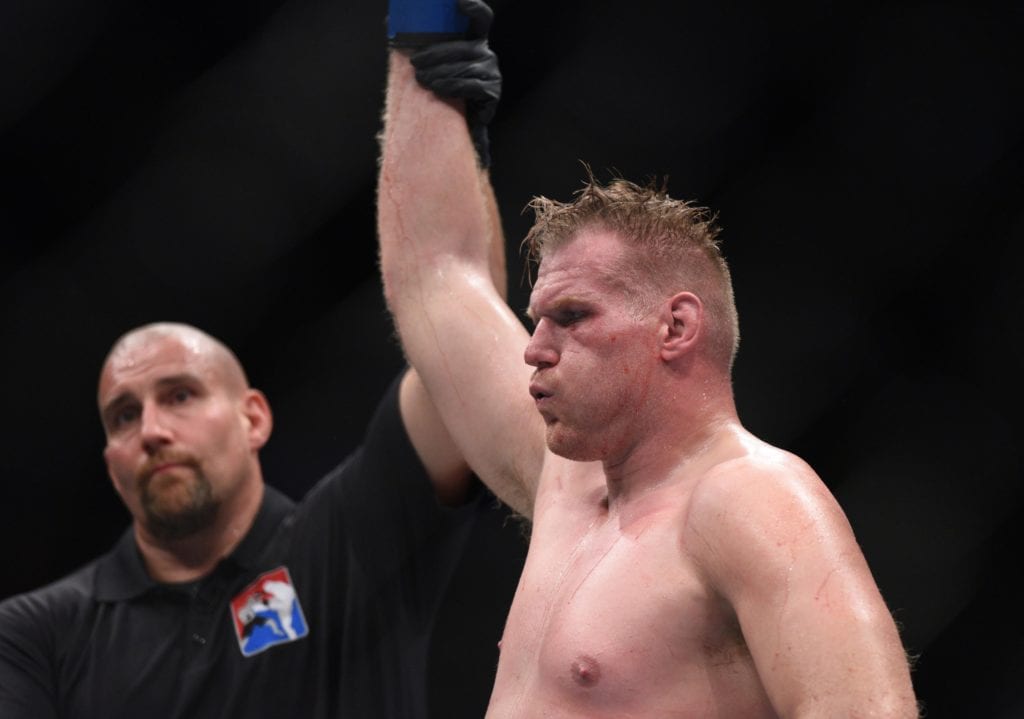 Josh Barnett
Josh "The Warmaster" Barnett is the first fighter to score a significant victory against USADA in arbitration, but he is still labeled a cheat.
Barnett was accused of testing positive for the banned substance Ostarine in December of 2016. He was looking at a multi-year suspension for the failed test, however, "The Warmaster" spent over a year battling USADA in arbitration and won, a decision that vindicated the heavyweight tp some degree.
Rather than handing out a lengthy suspension to Barnett, USADA instead opted to issue a public reprimand to "The Warmaster," concluding that the heavyweight was not at fault of the failed test. Regardless of the outcome, the damage had been done.
Immediately after Barnett was exonerated of any wrongdoing he requested to be released from his UFC contract, and the UFC obliged.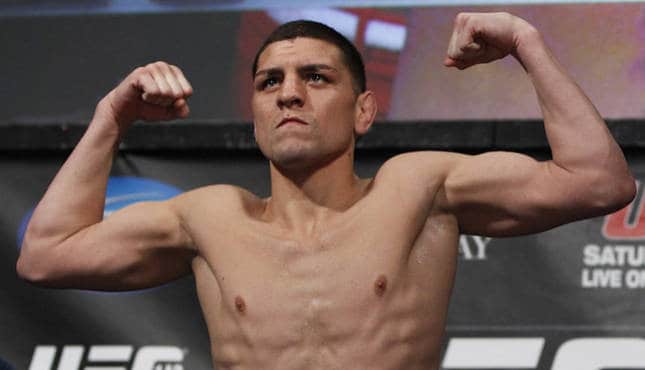 Nick Diaz
Don't be scared homie! Stockton, California's own Nick Diaz concludes our list of the eight biggest suspensions of the USADA-UFC era.
Diaz makes the list not for banned substances but instead for multiple whereabouts violations in a 12-month period. Diaz, 34, failed to make himself available for three out-of-competition tests between 2016-2017, thus leading to the welterweights USADA violation and ultimately a one-year suspension for the part-time (or maybe retired) fighter.
Diaz has not fought since losing a decision to Anderson Silva at UFC 183, an outcome that was later changed to a no-contest due to Silva's previously mentioned failed drug test for steroids., but he is eligible to return already.
If he ever does is another story altogether.