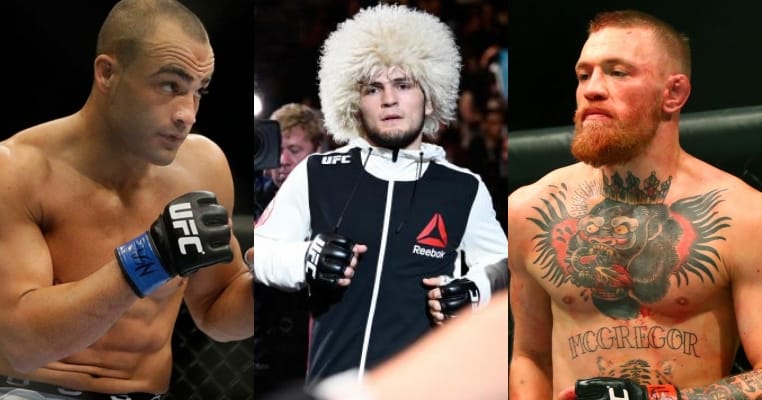 UFC lightweight champion Eddie Alvarez has currently had just four fights since joining the promotion in September 2014. Crossing over from Bellator after lengthy contract negotiations, 'The Silent Assassin' actually lost his UFC debut. Facing Donald 'Cowboy' Cerrone at UFC 178, Alvarez was shut out on the judges scorecards. Leading to his eventual title tilt at UFC Fight Night 90, Alvarez would go on to defeat Anthony Pettis and Gilbert Melendez in a duo of split decisions. Finally meeting Rafael dos Anjos on July 7, the 32-year old from Philadelphia looked like his old self again.
"RDA' had looked like an unstoppable force before meeting Alvarez in the UFC octagon. 'The Silent Assassin' proved to be too much for the Brazilian though, scoring a brutal first round stoppage by strikes. As Alvarez's hand was raised and the title wrapped around his waist, another piece of a rapidly growing puzzle fell in to place. The former Bellator champ wanted money fights, following the trend that was growing among other UFC stars. Conor McGregor arguably brought 'red panty night' in to the limelight, and Alvarez was on board. Shortly after came the reports of a super fight between the lightweight and featherweight champions.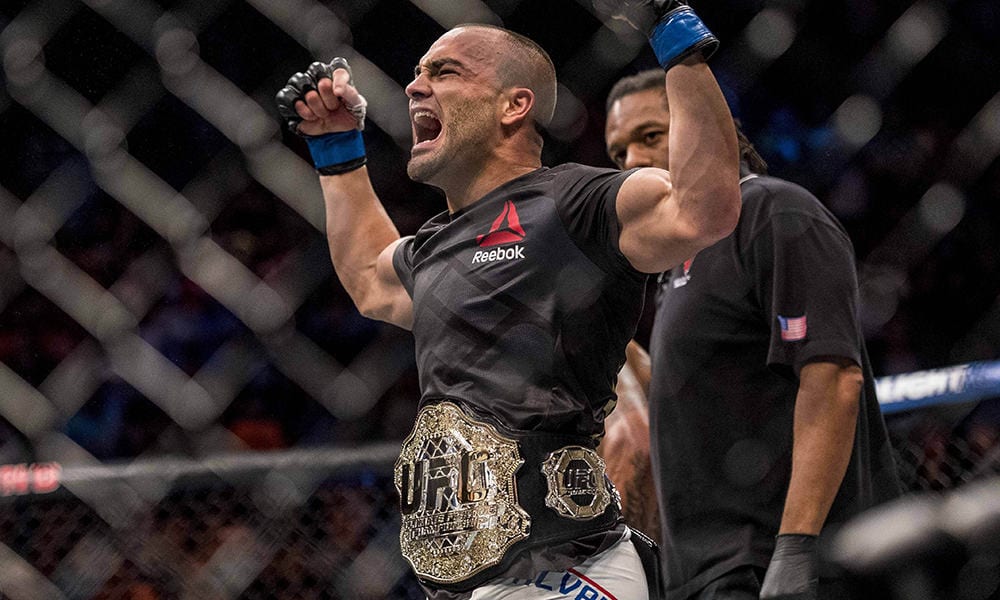 Alvarez vs. McGregor
Although nothing has been confirmed yet, the rumour mill would indicate UFC 205 as the venue for this clash. The 155-pound strap would be on the line at the promotion's first event in New York, but questions remained about McGregor's 145-pound belt. UFC president Dana White said 'The Notorious' would have to leave the featherweight championship if he wanted this fight.
Ahead of what would be a massively historic fight in many ways, the promotion has remained typically quiet. Alvarez took to Twitter last night to fire off a warning shot to McGregor, stating the Irishman's future was not bright:
Let's do this @TheNotoriousMMA I'm ready !! Your futures not bright enjoy this one while it last . #ItsAllOver

— Eddie Alvarez (@Ealvarezfight) September 21, 2016
What if…
The 'what if' factor in this fight is absolutely huge. On the one hand the Irish star could drop his belt (potentially at this stage) and end up losing to Alvarez. With McGregor's undying fame it wouldn't be the end of the world, but it remains a possible outcome. On the other hand, and probably much more influential, would be if 'The Notorious' beat 'The Silent Assassin.' The promotion would have their biggest draw ruling another division, leading to a plethora of possibilities in the aftermath.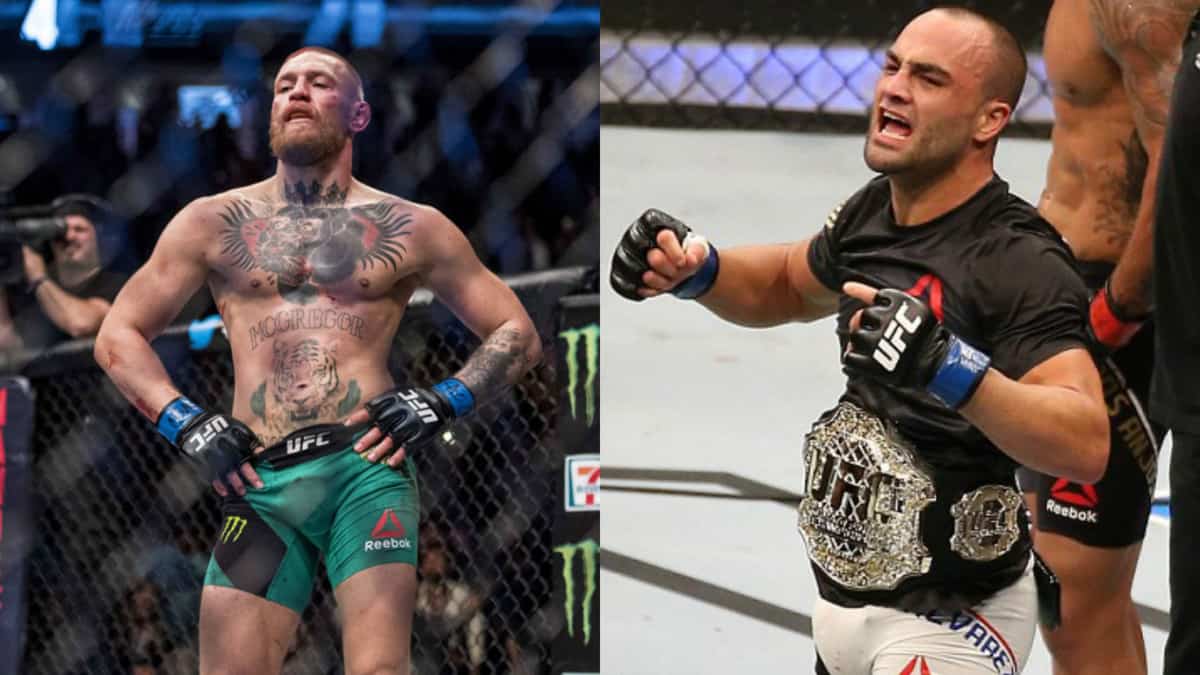 Not So Fast
With all the talk of Alvarez vs. McGregor, people seem to have forgotten about longtime number one contender Khabib Nurmagomedov. As confirmed by a report on ESPN, and the following Tweet by Khabib himself, 'The Eagle' is in line for the UFC 205 main event, not Conor McGregor.
Me and Dana just waiting for Eddie to sign. I promise I will finish you fast and with no pain. https://t.co/4Zv9j8xejZ

— khabib nurmagomedov (@TeamKhabib) September 21, 2016