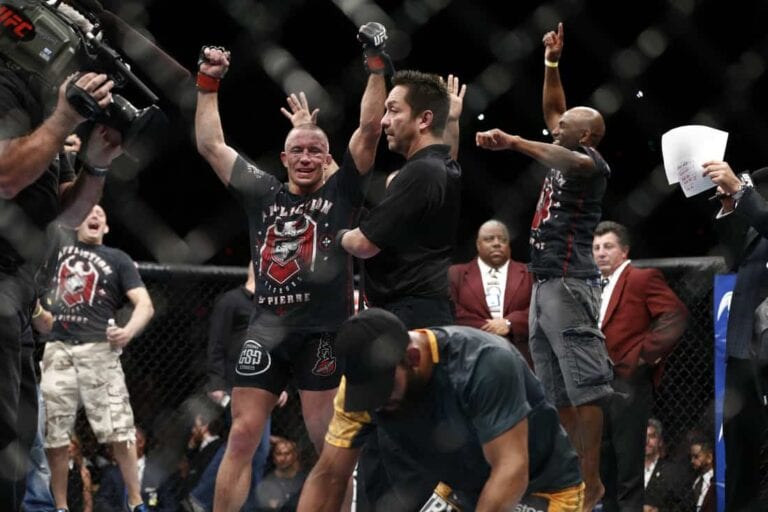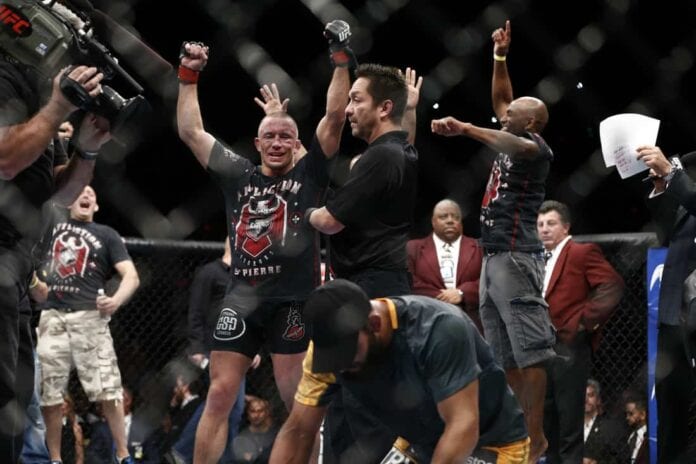 Following years of hope and hype, MMA legend Georges St-Pierre will finally return to the octagon, as the UFC announced earlier today that 'Rush' will return in the second half of this year to face middleweight champion Michael Bisping for the 185-pound strap in his first fight at the weight class.
The illustrious former welterweight champion, who is regarded as one of – if not the – finest martial artists to ever fight inside a cage, will return to fighting with several question marks on his shoulders, namely just what kind of fight shape he will be in after more than three years off following his incredibly close and controversial split decision victory over Johny Hendricks, a fighter who has faded significantly since their still-discussed bout at UFC 167 in 2013. St-Pierre also tore his ACL, his second such injury, shortly after he vacated his long-held 170-pound belt in December of that year.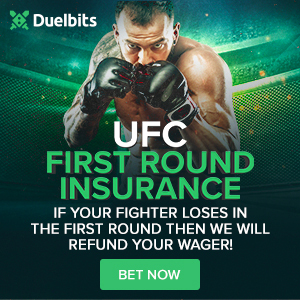 But apparently the ring rust, injuries, and uncertainty don't mean much for the prospects of his return, as multiple sources have him rated as the early betting favorite to topple "The Count" when they meet. First, independent odds consultant Joey Odessa, also known as @MMAOdds on Twitter, put St-Pierre as a small -125 favorite over +105 underdog Bisping (via MMA Junkie).
Early speculation cited St-Pierre being the favorite was because of a few main reasons; one, the fact that eight of St-Pierre's nine welterweight title defenses went to a decision, coupled with Bisping's tendency to do the same, seem to favor 'Rush' and his more one-sided history of wins. The second reason was the Canadian's age, which may be a factor against younger fighters, is not as much of a deciding element against the 37-year-old Brit.
Odessa discussed the bout and his reasoning for favoring 'GSP' due to the decision factor involved:
"On paper, this is the easiest title fight and the biggest money fight for both guys for the UFC to make in 2017," Odessa told MMAjunkie. "Statistics? Inactivity? Striking? Takedowns? Takedown defense? Twleve of their last 15 combined fights have gone to the scorecards. You wanna study the fight? Study what the judges won't see that night."
Another oddsmaker put St-Pierre as a more sizable favorite with Nick Kalikas of MMAOddsbreaker.com (via ESPN) rating 'Rush' a -170 favorite over +140 Bisping.
The brash Bisping has certainly been outwrestled by standouts like Chael Sonnen and Tim Kennedy in prior fights, and St-Pierre is certainly rated as an even more effective MMA wrestler than those two names, albeit in a lower weight class. The odds are also a bit surprising considering the run Bisping has been on the past two years, outlasting legendary former middleweight champion Anderson Silva in a controversy-filled match before knocking out Luke Rockhold to shock the world and win the belt, and then turning around to defend the title in another close call versus rival Dan Henderson.
But even despite those wins, oddsmakers have St-Pierre as the favorite to win the pivotal pay-per-view main event. Do you agree with them?