Dustin Poirier weighs up Nate Diaz grudge match in UFC return: 'He can't get his leg high, right?'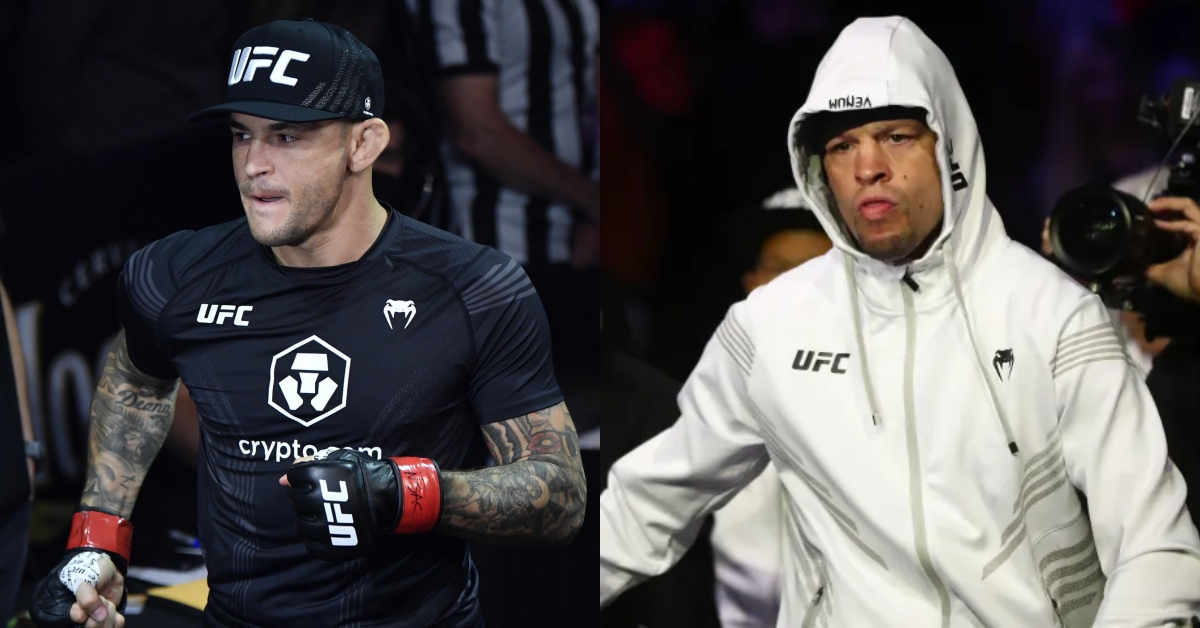 Off the back of his stunning second round knockout loss to two-time opponent, Justin Gaethje in the main event of UFC 291 over the weekend, former interim lightweight Dustin Poirier has welcomed the possibility of a return to the Octagon against veteran fan-favorite, Nate Diaz, is the latter makes a comeback to the promotion.
Poirier, who headlined UFC 291 over the course of last weekend, suffered his first knockout loss since 2016, with fellow former interim gold holder, Gaethje slumping the Louisana native with a thunderous right high-kick KO. 
Dustin Poirier open to long-awaited fight with Nate Diaz
Forced to regroup following his failed attempt to earn a title fight with either Islam Makhachev or former foe, Charles Oliveira with his loss to Gaethje at UFC 291 last weekend in Salt Lake City, Utah – Poirier has weighed up the possibility of fighting Stockton veteran, Diaz in the future – that is if the latter makes a return to the Octagon.
"He can't get his leg high, right?" Dustin Poirier said of Nate Diaz during an interview with MMA Fighting. "Like, a high kick or nothing? Alright, I'll take that fight. Let's f*cking go. I'm not chasing it. It's funny because you're the third person in the last week to bring his name up and he's not even in the organization. That would be a good one."
As for Diaz, the younger brother of former Strikeforce and WEC middleweight champion, Nick Diaz, makes his combat sports return this weekend atop a pay-per-view event in Dallas, Texas – taking on the outspoken, Jake Paul in his professional boxing debut.
Diaz most recently securing a fourth round guillotine choke win over former interim lightweight champion, Tony Ferguson in an impromptu UFC 279 headliner at the welterweight limit last September.
Would you like to see Dustin Poirier fight Nate Diaz next?