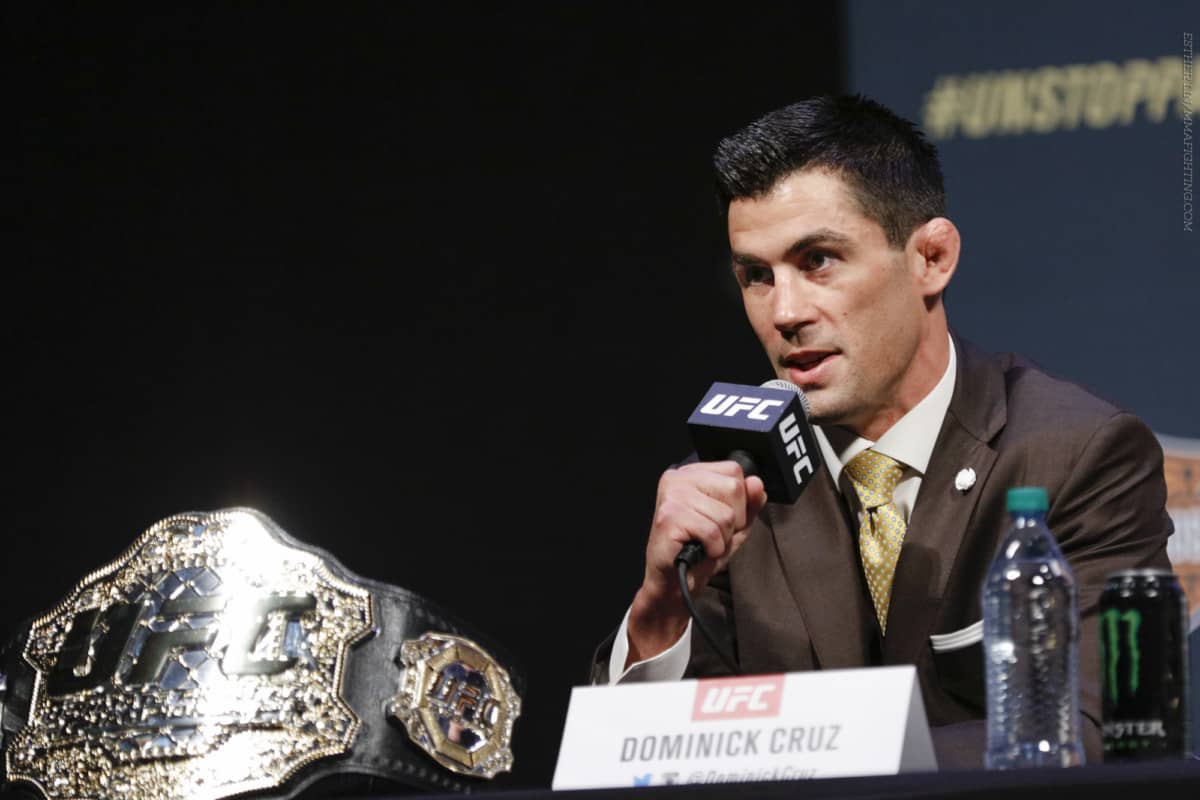 Dominick Cruz believes he's the greatest bantamweight of all time.
Cruz returns to action for the first time since December 2016 when he looks to regain his bantamweight title against current champion Henry Cejudo in the UFC 249 co-main event on Saturday.
It would be a remarkable story if he was able to once again come back from his injury woes and become the king of the division. But Cejudo doesn't plan on giving him a fairytale return. The pair verbally sparred on Tuesday during the UFC 249 conference call as they traded a number of insults.
"You better start collecting unemployment checks because I'm taking your ass out," Cejudo said (via MMA Fighting). "'Dominique!' You know I'm the real deal. You know I'm coming. You ain't getting past three rounds."
"Yeah, okay. You're short, I know that," Cruz responded. "And I know that you're gonna have a hard time finding me, little man."
"Remember that, 'Princess,'" Cejudo retorted.
"Okay. We'll see, man," Cruz answered. "When you're in there missing, you're gonna find out real quick the difference, and the amount of rounds that I've got in there over you. I've got hours in there over you, little man. You're a wrestler. I'm about to prove that and expose you real quick."
The rest of the call was more of the same. what cannot be denied, however, is the importance of this fight.
For Cejudo, a win means another big name on his already-impressive resume and further cementing himself as one of the best pound-for-pound fighters of all time. For Cruz, it means becoming a three-time 135-pound champion and further consolidating his place as the best the division has ever seen.
But as far as the latter is concerned, he may as well already be the greatest bantamweight, as he believes he's the Michael Jordan of the division.
"They don't have a Michael Jordan of MMA," Cejudo said when asked what the fight would do for his legacy.
"It's me," Cruz replied. "I'm the Michael Jordan of 135."
It's certainly up for debate.