One week after the record-breaking UFC 202 pay-per-view where Conor McGregor outlasted Nate Diaz in a back-and-forth war, Demian Maia made a thunderous statement with a sub-two-minute submission win over Carlos Condit (watch full highlights here) in the main event of last night's (Sat., August 27, 2016) UFC on FOX 21 from Vancouver, although it may not have drummed up much attention.
Maia's style, as perhaps the finest Brazilian jiu-jitsu practitioner in MMA today, has never been the most fan-friendly. He's often been known to smother opponents in the early-going of bouts only to gas out later while still maintaining an irreversible top control due to the massive gap in skill he possesses over even most elite MMA fighters on the ground.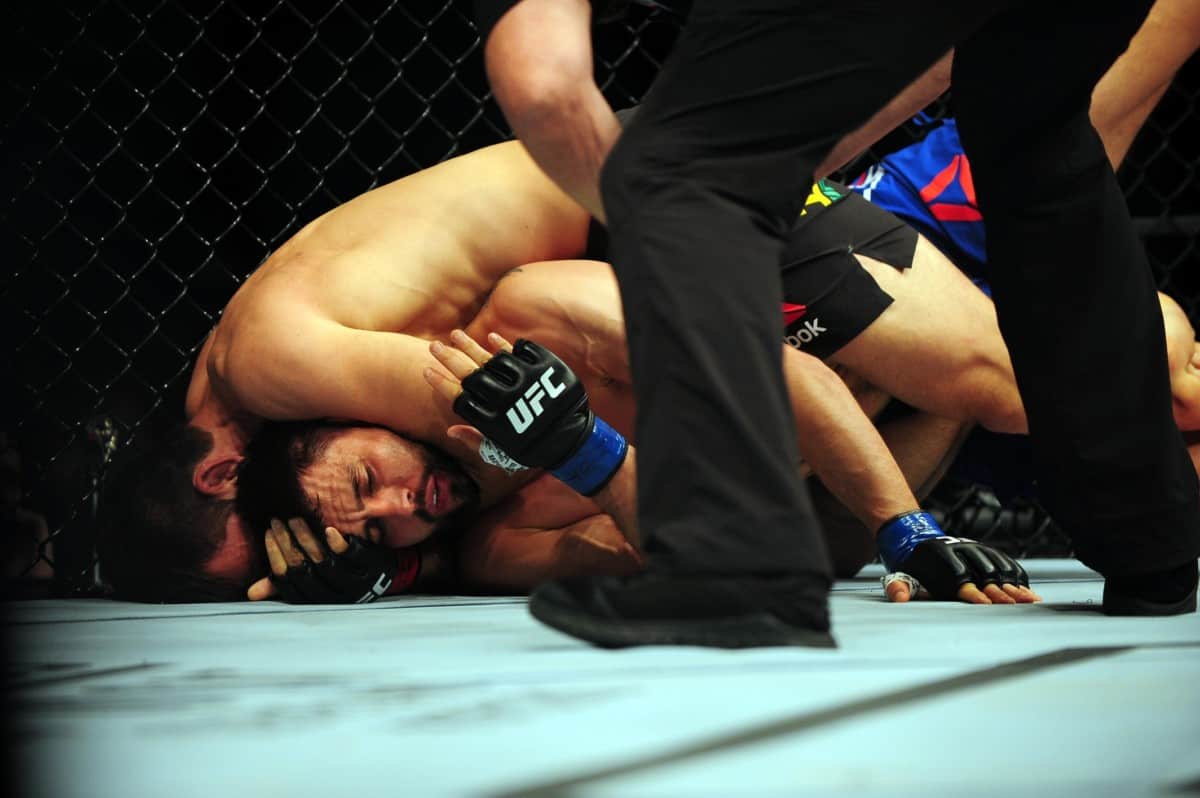 But that shouldn't matter at all, because Maia has won six straight fights in arguably the most competitive and deep division in the UFC. Since returning to his roots of jiu-jitsu following his failed title bid at middleweight where he inexplicably got away from his most natural skillset in an attempt to out-strike his opponents, Maia has never looked more at home. That has him on the cusp of another title shot, this time at 170 pounds versus new champion Tyron Woodley, yet that's been promised to No. 2 contender Stephen "Wonderboy" Thompson.
Speaking up at the FOX Sports 1 post-fight show following his statement victory over Condit, Maia said he could see why the UFC may pass Thompson over for him due to his age. If that ends up not the case, then Maia just hopes they sign Woodley vs. "Wonderboy" soon:
"I think so. I respect very much Thompson, he's a great guy. Of course, I'm much older than him so if they could give it to me first, that would be great.
"If not, I hope they give (it) to him really fast and they decide and I wait to see who wins the fight."
Maia knows that realistically, however, the fight is most likely going to go to Thompson after UFC President Dana White recently made it clear that Woodley wouldn't get the "money fights" he wanted with Georges St-Pierre or Nick Diaz that he called out for when he snubbed Thompson mere minutes after winning the belt with a title-clinching first round knockout over Robbie Lawler in the main event of July 30's UFC 201.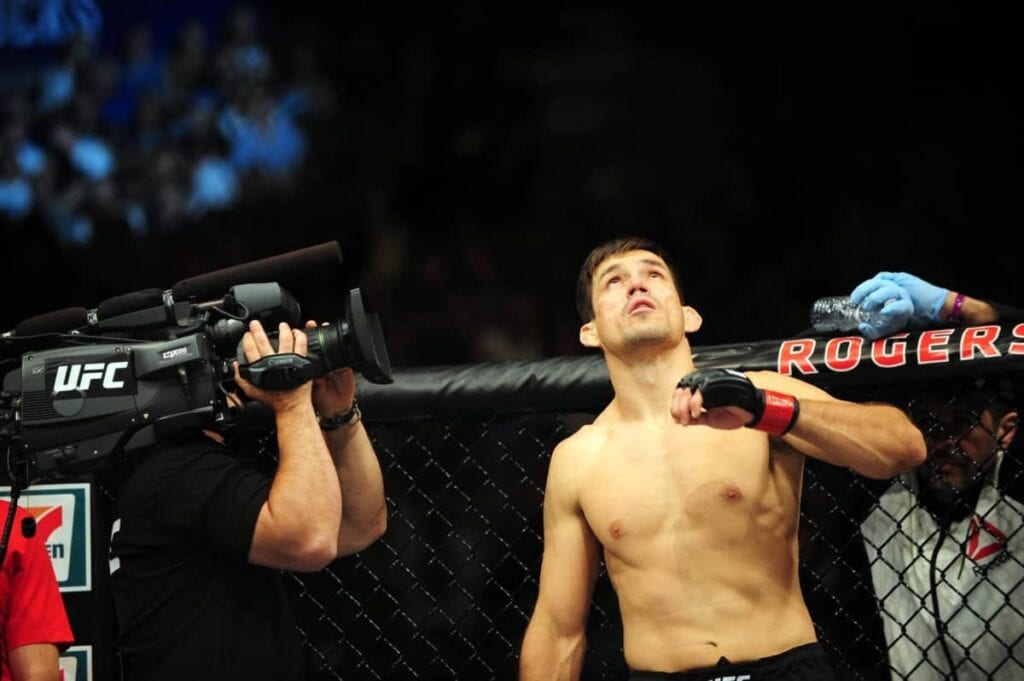 With that being the direction the promotion will probably take, Maia said he's willing to wait for the winner of Woodley vs. Thompson, because he feels like in Condit, he just beat the man who should have been champion based on his controversial split decision loss to Lawler at January 2's UFC 195:
"I'll wait. I can stay active in training and doing my teaching, doing what I do everyday. The guy I fought today is not just a former champion, but he is also a guy that many people including me and I was watching Octagon-side his fight against (Robbie) Lawler and many people including me thought he won and he was supposed to be the champ.
"So what else should I do? I have six wins in a row and that's it."