Deiveson Figueiredo hopes to earn UFC bantamweight title fight, reveals timeline for his retirement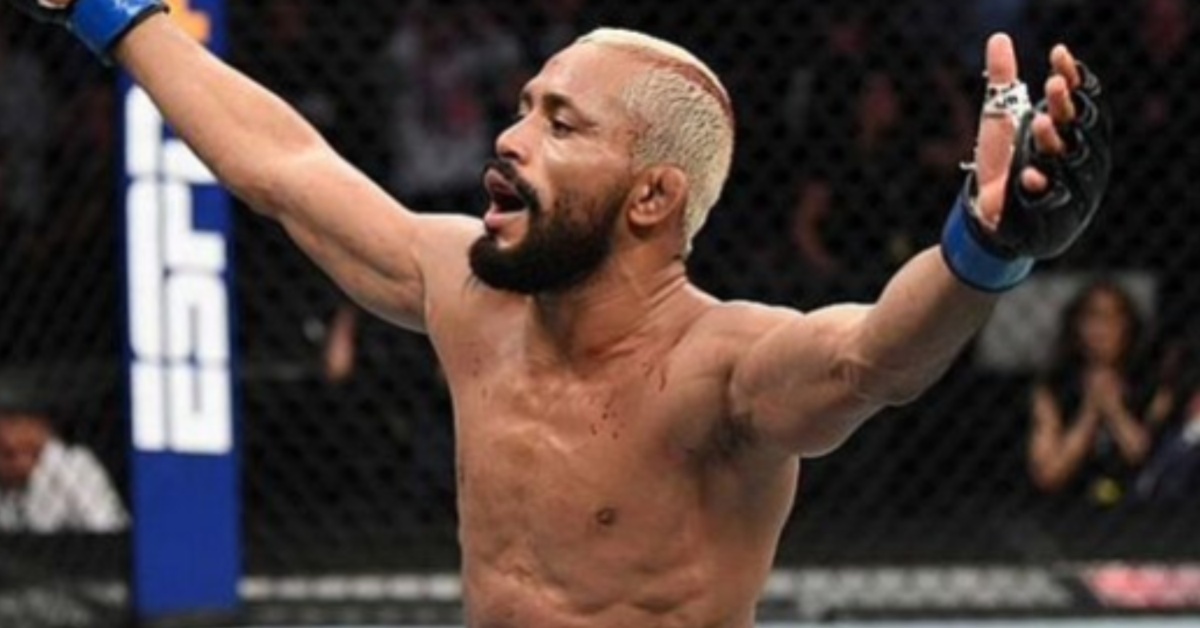 Two-time flyweight world champion Deiveson Figueiredo believes he has three more years of fighting before hanging up his gloves for good.
Figueiredo, 35, will return to the Octagon for the first time this December, 11 months after completing his epic quadrilogy with Brandon Moreno. 'Deus da Guerra' ultimately lost the series and the flyweight world title in their final meeting, but Figueiredo is ready to begin what will be the final chapter of his illustrious career in the incredibly competitive bantamweight division.
Appearing on MMA Fighting's Portuguese-language podcast Trocação Franca, Figueiredo revealed that he plans on calling it a career after three more years of delivering fight fans the style of scraps they've come to know and love him for.
"I have three more years ahead of me before retiring," Figueiredo said. "In the name of Jesus, I want to always, always, always put on great fights for the audience for as long as I'm in action, you can be sure of that."
With more than a decade of his life dedicated to mixed martial arts and many years working on his family's farm as a child, Deiveson Figueiredo knows he is nearing the end of the road and is looking forward to the day when he can kick back and enjoy the fruits of his labor.
"I want to live a bit of what I haven't yet," Figueiredo explained. "I'm a kid that have always worked since I got involved with MMA. I wasn't born in a wealthy family, you know? I was born in Soure, Marajo, and was raised in a farm. My father was a cowherd and always worked in a farm, and one day he realized that he was hurting us, so he took us to the city to study. I've studied until I was 18 but always went back to the farm to help my father and take care of animals until I found out about MMA.
"Thank God I've achieved a lot through MMA. Look where I am now, in the United States. A kid that left Marajo, a simple town and the farm, and is in the United States now, fighting in the world's biggest organization, giving my best to MMA fans and changing my family's story through fighting. And thank God I can help support my family now."
Deiveson Figueiredo Hopes to Share the Octagon with Dominick Cruz
But before he goes off into that good night, Figueiredo plans on adding another piece of UFC gold to his collection. On December 2, 'Deus da Guerra' will make his bantamweight debut against division standout Rob Font. With a win, Figueiredo will likely find himself thrust into the division's top 10, making him an instant contender.
"I hope to one day get to the title fight in this division," Figueiredo said. "That depends a lot on what I do against them."
Before scoring a potential bantamweight title opportunity, Figueiredo would admittedly love the opportunity to share the Octagon with the promotion's first-ever 135-pound champion, Dominick Cruz.
"That would be a great name for me to fight in my second fight in the division," Figueiredo said. "It was going to be Dominick now but he's injured. He's a former champion and it would be a dream for me to fight a guy that once was a champion."
Deiveson Figueiredo goes into his Fight Night headliner with Rob Font carrying a 10-3-1 record inside the Octagon. It will also be the first time 'Deus da Guerra' has fought someone not named Brandon Moreno in more than three years.