Video – Brandon Moreno takes part in 'Lucha Libre' wrestling event days after title loss at UFC 290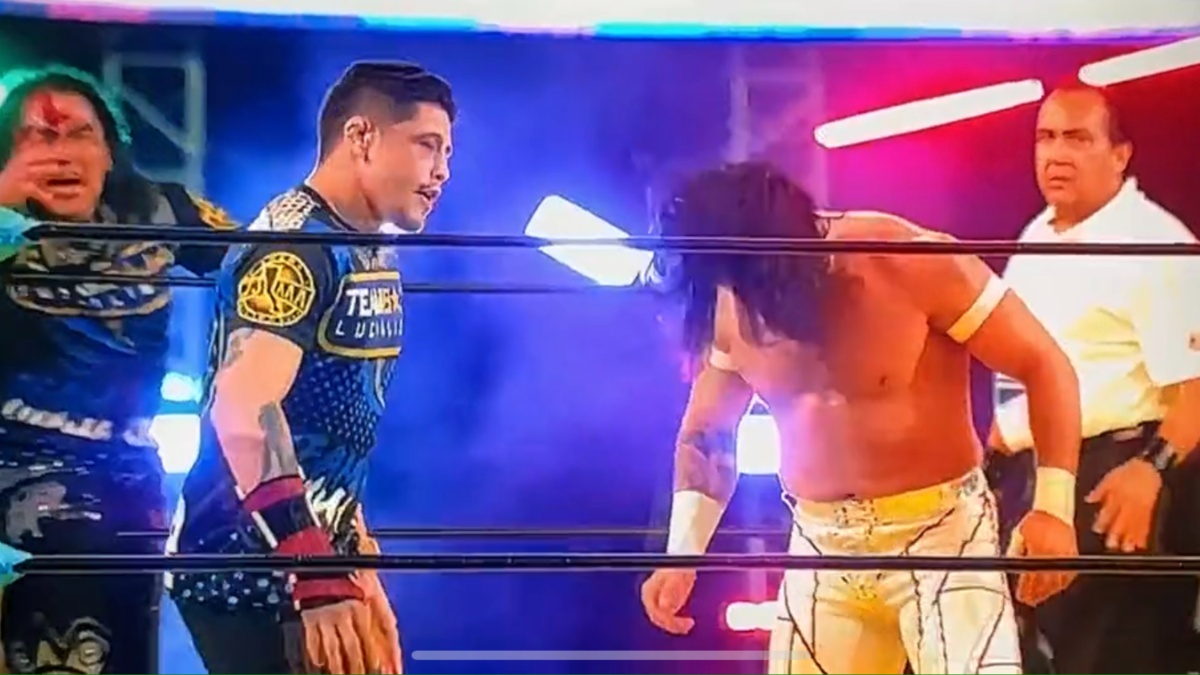 Brandon Moreno is seemingly taking the recent loss well, as evident by his recent performance in a Lucha Libre wrestling event in Tijuana, Mexico.
At UFC 290, Moreno was defeated by Alexandre Pantoja via split decision and lost his UFC flyweight title. The fight was extremely close and was a brutal war that was waged within five rounds. Unfortunately for Moreno, the judges thought Pantoja edged him out and he would leave the cage no longer a UFC champion.
For Moreno, this must have been crushing. The path to the title for him was a long and arduous journey. His first title fight ended in an extremely rare draw with Deiveson Figueiredo back in 2020. Next, would come three more fights with Figueiredo and a dangerous battle with Kai Kara France. When everything was done and the dust settled, Brandon Moreno reigned supreme over the flyweight division. Just when it looked like the Mexican superstar was ready to settle in and defend his title for years to come, the Pantoja fight came along and the Brazilian fighter would end up walking away as the champion.
Yet, the future still appears bright for Brandon Moreno. It now even seems that a potential wrestling career could present itself to the fighter after he's ready to call a quits to his journey in combat sports.
Brandon Moreno gets rowdy at Lucha Libre event in Tijuana
Crashing a Lucha Libre Triplemanía wrestling event in Tijuana, Mexico, Brandon Moreno seemingly had a ton of fun. He attacked one of the wrestlers with a brutal barrage of strikes and even mixed in some submission attempts.
This comes just a week after the brutal fight with Pantoja, where Moreno also suffered a broken hand. While the road to recovery will keep him sidelined for months, it's nice to see the former champ enjoying himself after a tough loss and such a hard fight.
Do you think Brandon Moreno will wrestle for the WWE after his MMA career is over?