Read the full story here…
It's been a long and winding road leading to the official announcement of the UFC 200 main event. It was first confirmed last month as Nate Diaz vs. Conor McGregor 2 in a welterweight rematch of their UFC 196 brawl, but that fight fell to pieces in a matter of weeks. When 'The Notorious' refused to show up for his initial media obligations state side, the promotion decided to pull him from the event all together. The UFC 200 card appeared to lay in tatters, but then we were teased with yet another big announcement happening today.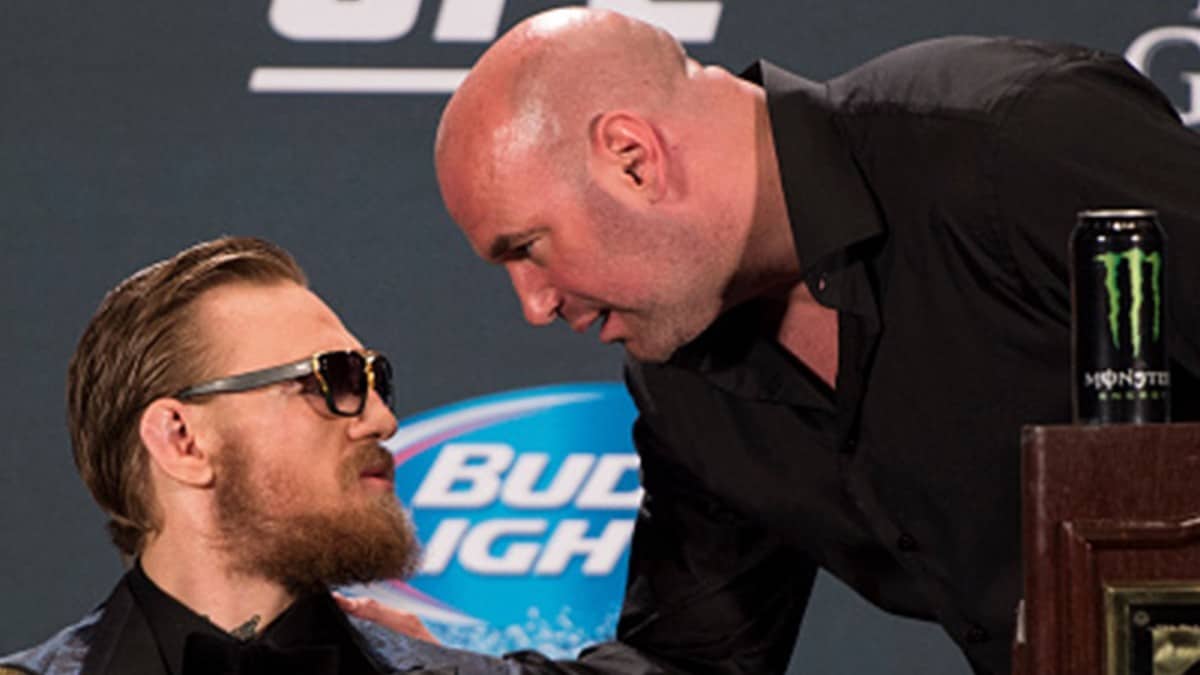 THE main event for #UFC200: @DC_MMA vs @JonnyBones II
Here. We. Go. ????https://t.co/vvnbpPFA24

— UFC (@ufc) April 27, 2016

Keeping in line with their mainstream takeover, the UFC appeared on ABC's Good Morning America show today, hoping to break the news of the UFC 200 headliner. Present were UFC women's bantamweight champion Miesha Tate, strawweight contender and DWTS competitor Paige VanZant, Chuck Liddell, Dana White, Jon Jones and current 205-pound champion Daniel Cormier. As if it wasn't big enough the promotion was taking over a full half hour segment of the ABC morning show, someone decided to leak a poster of the official UFC 200 main event fight a good 15 minutes before the announcement was made:
There it is folks. The main event for #UFC200 is Daniel Cormier vs Jon Jones. pic.twitter.com/ENJv0Sp3Ac

— Chamatkar Sandhu (@SandhuMMA) April 27, 2016
Dana White would go on to confirm the main event as Daniel Cormier vs. Jon Jones 2, although by that time every MMA fan and media outlet already knew this. Will a rematch between "DC" and "Bones" sell anywhere near as much as the originally planned Diaz vs. McGregor 2? It's highly unlikely, but clearly the promotion is more willing to take a financial hit than appear to 'set precedents' for fighters to be able to avoid untimely press conferences in other countries.
Stay tuned.
It's official @dc_mma vs @JonnyBones 2 for #UFC200 #mma #vegas #fightweek #badblood pic.twitter.com/ugxx0aj4hg

— Catherine (@CatDoll89) April 27, 2016