Daniel Cormier Says AKA Will 'Continue To Spar Hard'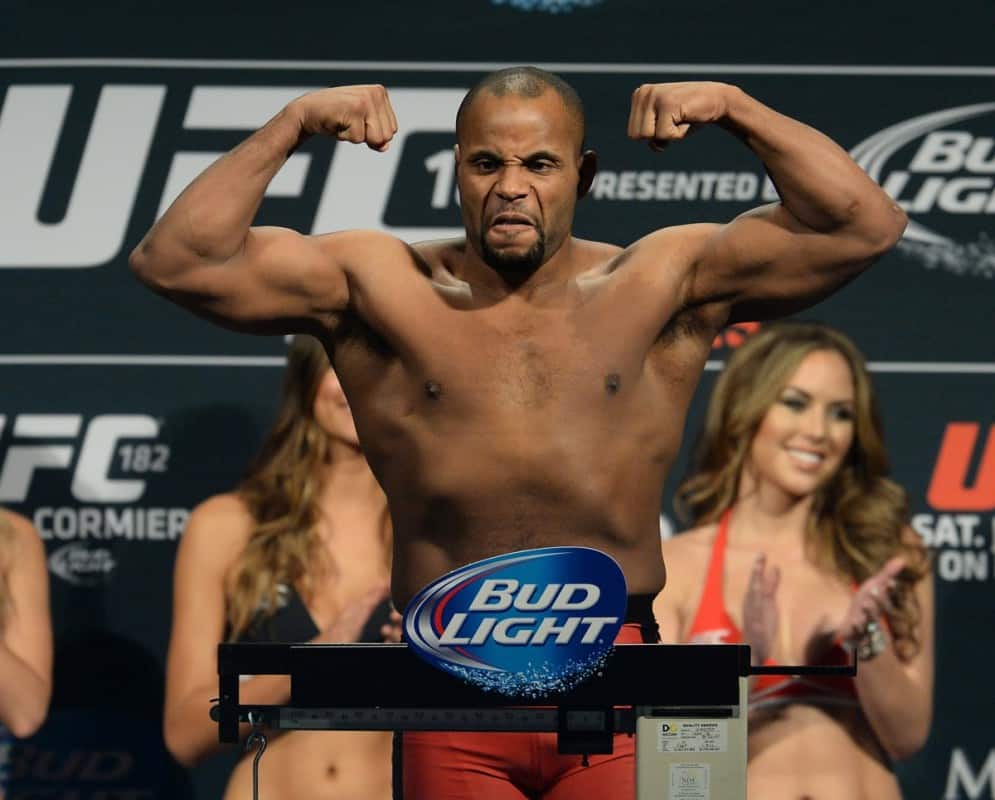 Recently, much has been made about the training practices at San Jose, California's American Kickboxing Academy (AKA) due to a seemingly endless streak of injuries to their top athletes.
UFC President Dana White criticized the famed gym for having 'stone age' sparring sessions, and it appeared to be a bit of foreshadowing, as only days later top-ranked lightweight and AKA team member Khabib Nurmagomedov was forced out of his pivotal UFC 187 match-up with Donald Cerrone.
With 'The Eagle' joining oft-injured UFC heavyweight champion Cain Velasquez, who's been on the sidelines since his dominant five round win over Junior dos Santos way back in October 2013, it's apparent that AKA has some things to improve upon in order for their important fighters to make it to the cage.
Although he called Nurmagomedov's latest ailment a 'freak accident,' gym owner and head trainer Javier Mendez has admitted that changes do need to be made for his competitors to stop getting hurt. Flagship team member Daniel Cormier doesn't necessarily agree with that point of view, however.
Believing that iron sharpens iron, Cormier appeared on Chael Sonnen's "You're Welcome" podcast (via MMAFighting.com) to speak up about the tenuous situation at AKA. Just like Velasquez recently conferred, "DC" stands by their training methods and is unrelenting in his support of the hard training methods employed at AKA:
"We have to train hard. Guys get praised for what they do when they come out of this gym. Only good things are said about Luke Rockhold right now. When [UFC heavyweight champion] Cain Velasquez fights, only good things. Myself, all of our guys, not even just the top guys.
"Our guys train really hard and we're going to continue to do it. We're going to continue to train hard. We're going to continue to work our butts off. We're going to continue to spar hard."
That hard sparring has been the epicenter of a hotbed of controversy for all MMA gyms, not just AKA. But with most believing that a departure from hard sparring is needed to curb the UFC's debilitating injury problem, Cormier is taking the exact opposite path. Aside from some effort to lighten up on all-out training, he still described a recent training session with Velasquez where the two not only sparred at full strength, but actually 'fought':
"We have changed our training a little bit. Like, over the course of the week we'll go lighter. Cain and I tomorrow, we'll spar five rounds. We'll spar five rounds, light. Yesterday, Cain and I fought. We didn't spar yesterday; we fought. We fought for five rounds and today I'm feeling it. [Cain] says he's feeling it, but it's why we will be prepared whenever the Octagon door closes.""
While that doesn't necessarily sound like the best course to reduce injuries, it's tough to argue with AKA's results when they actually make it to the cage. Problem is, they're maintaining a pattern of extreme uncertainty that has ruined a ton of high-profile match-ups while costing the gym countless sums of money in fight purses and endorsements.
Is it time for AKA to admit that their practices have become outdated and look out for their careers, or should they continue with the same philosophy and hope for the best?
Either way, it doesn't sound like Cormier and Velasquez can be persuaded otherwise.
Photo Credit: Jayne Kamin-Oncea-USA TODAY Sports