Daniel Cormier Reveals How Competitors Can Beat Ronda Rousey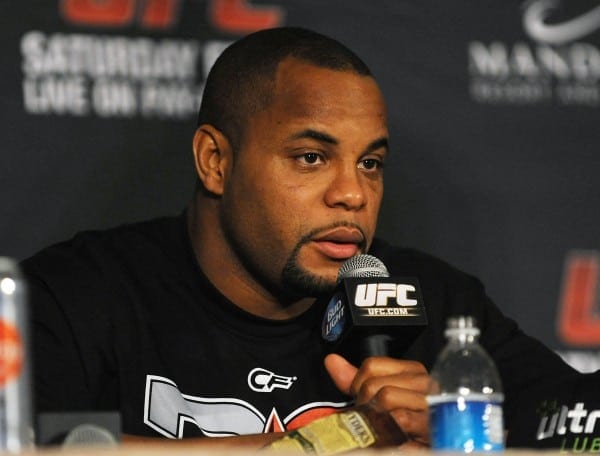 Current UFC light heavyweight champion Daniel Cormier has done what no other analyst has said before, he knows the key to defeating Ronda Rousey, who is the UFC bantamweight champion.
What is the key to defeating her? Well, all the women in the division that Rousey rules over needs to listen up. According to DC, they need to make Rousey angry just like Bethe Correia did prior to UFC 190.
As you might know, Correia brought up Rousey's family and more importantly her father committing suicide.
Miesha Tate, who is the number one contender for the UFC bantamweight championship thanks to her recent four-fight winning streak, might want to pay attention to DC as she'll be fighting Rousey next.
"If I'm coaching against Ronda Rousey, I don't know what to say to Tate or anyone going into that fight," Cormier told Steve Austin on his podcast.
"Piss her off. Piss her off like Bethe did and hope that she abandons the grappling. Then she'll just stand with you which means you'll have a better chance, even though it might not be the greatest chance, you have a better chance in the standup than you would grappling with her. That's my approach as a coach."
Cormier made it clear that Tate shouldn't bring up Rousey's family in her trash talk before they fight for the third time as he believes Correia went overboard with it.
"Don't go family. Piss her off in another way. Don't make it personal to the level that Bethe did. That was bad. But [Correia] did a good job, though. She sold the fight. Bethe Correia made people care. 18-1, it was one of the biggest mismatches in UFC history, but we tuned in because we wanted to see what Ronda was going to do and how she'd make this woman pay."
You can listen to the entire podcast here:
Tate will fight Rousey at a later date this year and possibly at the rumored event with Jose Aldo and Conor McGregor at AT&T Stadium.