Daniel Cormier prefers Tony Ferguson to coach opposite Conor McGregor: 'That's a fight he could win'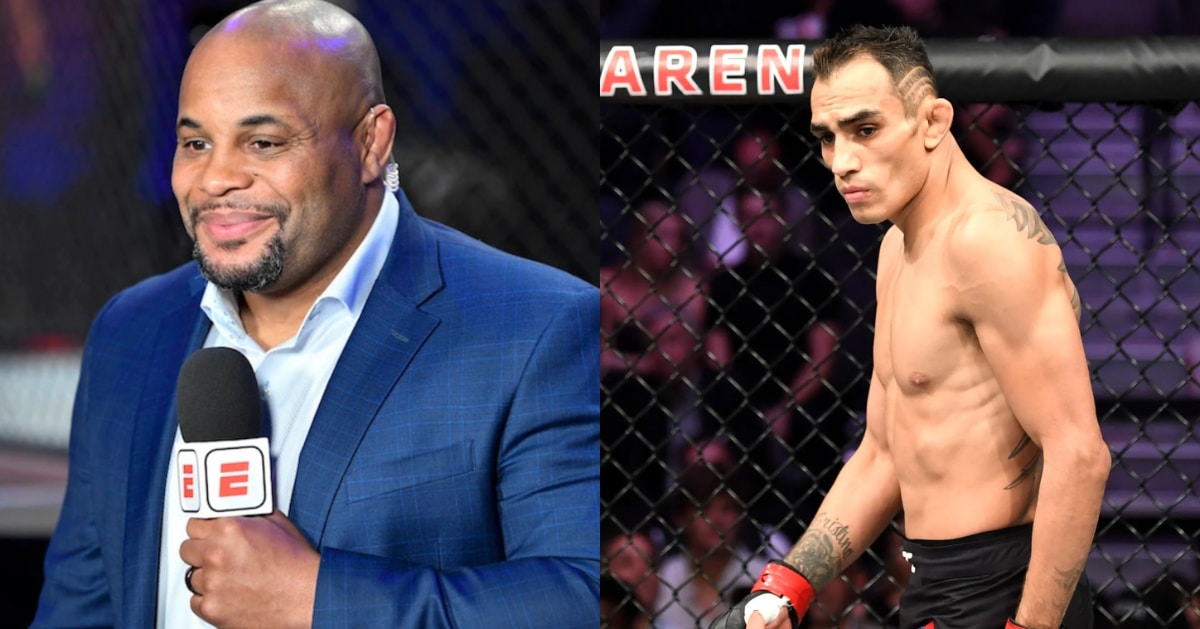 Former UFC champion, Daniel Cormier like the idea of Conor McGregor and Tony Ferguson coaching opposite each other of The Ultimate Fighter.
Earlier this week, McGregor revealed he had been approached to coach on the upcoming season of TUF. The consensus picks of the opposite coach are Ferguson and former title challenger Michael Chandler.
Both options have their upside. The Ferguson build up would be guaranteed gold and the interactions between the pair would live on in MMA lore forever. However, while McGregor is on his own losing streak, Ferguson has seen a decline in his ability and the fight may be less competitive and a win for McGregor would mean far less that it would a few years ago.
As for Chandler, the often polite, well spoken 36-year-old might not bring the same one-liners or even intense moments that Ferguson would, but Chandler's last few performances have made for unmissable viewing. The fight between Chandler and McGregor would more than likely produce fireworks for however long it lasted.
Daniel Cormier sides with Ferguson
Talking on his podcast DC & RC, Cormier said that he would prefer to see a season between Ferguson and McGregor.
"I absolutely tap in. I think it would be funny to see Tony Ferguson and Conor McGregor doing the show, but also that's a fight Conor McGregor could win when he comes back." said Cormier.
Do you agree with Daniel Cormier, do you want to see Tony Ferguson coach TUF?