Dana White Says Tyson Fury 'Might Be' In UFC 4 Video Game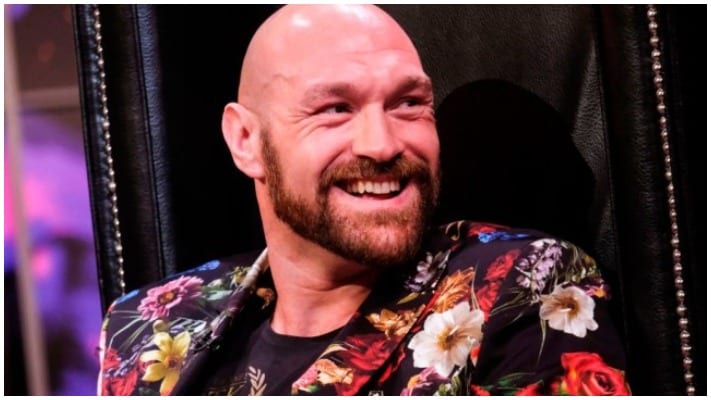 Fury Could Feature In New UFC Game
There's a possibility we might see WBC heavyweight champion Tyson Fury in the new UFC game.
EA's UFC 4 is expected to come out in the near future as fans will get a first glimpse into the game during the broadcast of UFC 251 which takes place July 11 on Abu Dhabi's Fight Island.
A recent report by Forbes stated that Fury had struck a deal with EA to be included as a playable character in the game. And when UFC president Dana White was quizzed about the report, he had this to say:
"What? Where are you hearing this sh*t," White responded with a laugh at the UFC Vegas 3 post-fight press conference last night (via MMA Fighting). "Tyson Fury might be.
"Aren't we doing this in Abu Dhabi? Why are you asking me these questions now? Because I might tell you?"
The most recent game, UFC 3, was released in February 2018 and like UFC 2, featured Conor McGregor on the cover. This time, it will likely feature someone else with Jorge Masvidal supposedly being an option.
That's going by one of the hints in Ali Abdelaziz's tweet stating that lightweight champion Khabib Nurmagomedov should be on the cover instead.
"This should be the new cover
This man never lost
I know who will be on the new cover
One is good but another has a double digit loses
EA sports people sucks @TeamKhabib"
What do you think of Fury being in the game? And who do you think should be on the cover of UFC 4?