UFC 200 got it's main event verified and announced last night (Wednesday March 30, 2016) as we learned tht Conor McGregor would be granted his rematch request with Nate Diaz. Of course we'd all known this for at least a week thanks to Ariel Helwani of MMAFighting.com, but you know how the promotion likes to break their own news, especially when it comes to huge PPV cards like UFC 200.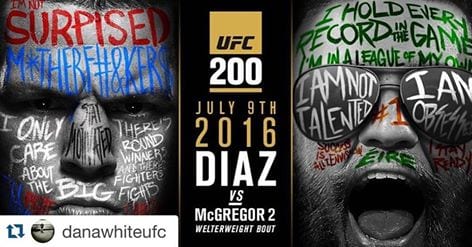 So the not surprising main event announcement was met with the revelation that Frankie Edgar and Jose Aldo would face off in a rematch of their UFC 156 featherweight title fight. Once again the bout will be a five round championship fight, but this time around it's for the interim strap. As the news of their fight was announced just moments before the UFC 200 main event, many of us assumed it would be the co-main event of the evening.
Well, according to UFC president Dana White via The Star Phoenix, the second fiddle slot for the July 9 PPV is yet to be revealed:
#UFC200 co-main isn't announced. "Minds will be blown" when card finalized, @danawhite texts https://t.co/5gRHheeMWh pic.twitter.com/Gom6GqdpRP

— Dave Deibert (@davedeibert) 31 March 2016

Wow, it looks like this huge week of breaking news for the UFC is by no means over yet. Following the tradition of pay-per-view cards, aside from the fact a non-title welterweight bout is the main event, you can guess that a title fight will be targeted for the co-main event slot. But who will it be?
continue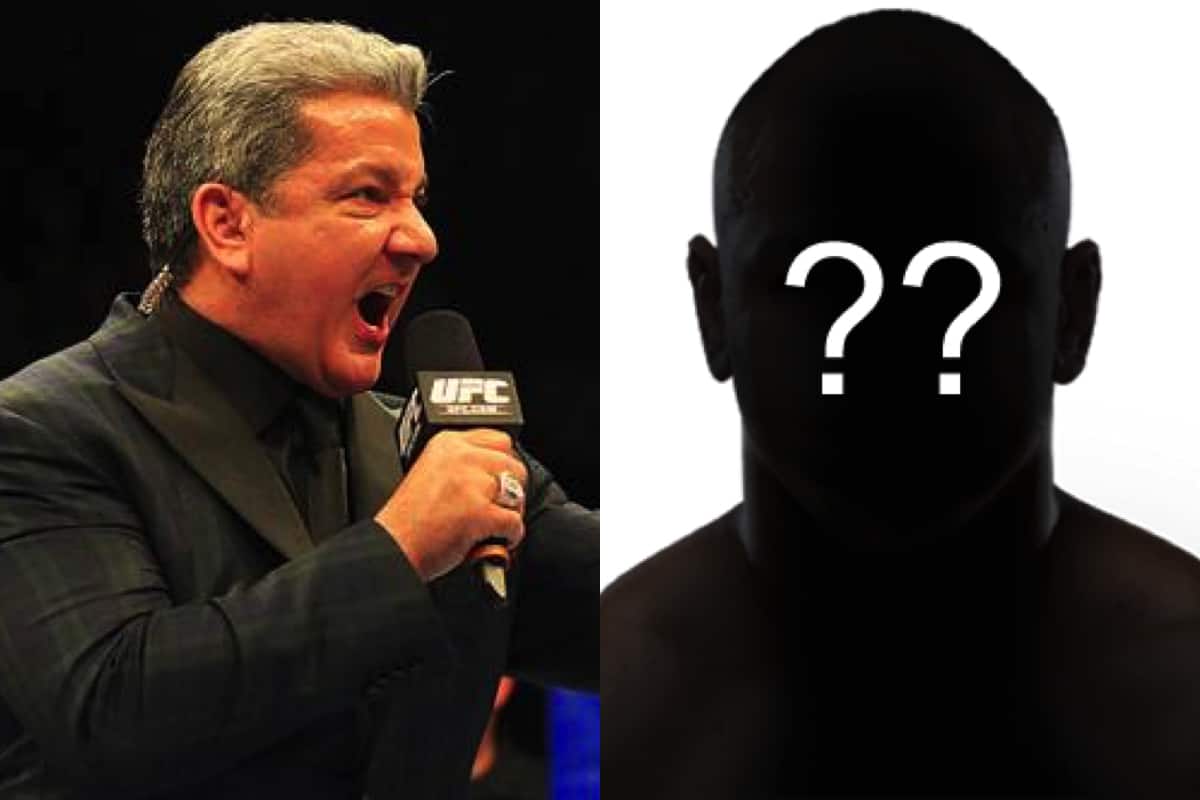 So what could be the co-main for UFC 200? Let's be honest, there's only one name we are all thinking, and that's Georges St-Pierre. With the rest of the divisions mostly tied up with matches at the championship end, really there are not many options outside of a potential Robbie Lawler vs. St-Pierre showdown. Obviously it could be a number of big non title fights, but even then, who's left to 'blow our minds' like Dana White hinted on the previous page?
Also factor in that, according to Nate Diaz in his now infamous LOL motherf*ckers interview, McGregor was meant to call out GSP, who was in attendence at UFC 196. With Diaz throwing a massive spanner in those works, could it be that the promotion is giving 'Rush' a title shot on his return? Outside of 'Ruthless' the only unbooked champions are Miesha Tate and Rafael dos Anjos. Could either the lightweight or women's bantamweight champion help make the co-main event?
Check out the full UFC 200 fight card, as it stands so far:
Event: UFC 200: "Diaz vs. McGregor 2"
Date: Sat., July 9, 2016, on pay-per-view (PPV)
Location: T-Mobile Arena in Las Vegas, Nevada
UFC 200 PPV Main Event:
170 lbs.: Nate Diaz vs. Conor McGregor
UFC 200 PPV Co-Main Event:
TBA
Other Scheduled UFC 200 Matches:
145 lbs.: Jose Aldo vs. Frankie Edgar for interim Featherweight title
265 lbs.: Cain Velasquez vs. Travis Browne
185 lbs.: Derek Brunson vs. Gegard Mousasi
155 lbs.: Joe Lauzon vs. Diego Sanchez
170 lbs.: Johnny Hendricks vs. Kelvin Gastelum
155 lbs.: Takanori Gomi vs. Jim Miller