UFC CEO Dana White reflects on slapping his wife in drunken New Year's Eve incident: 'It's embarrassing'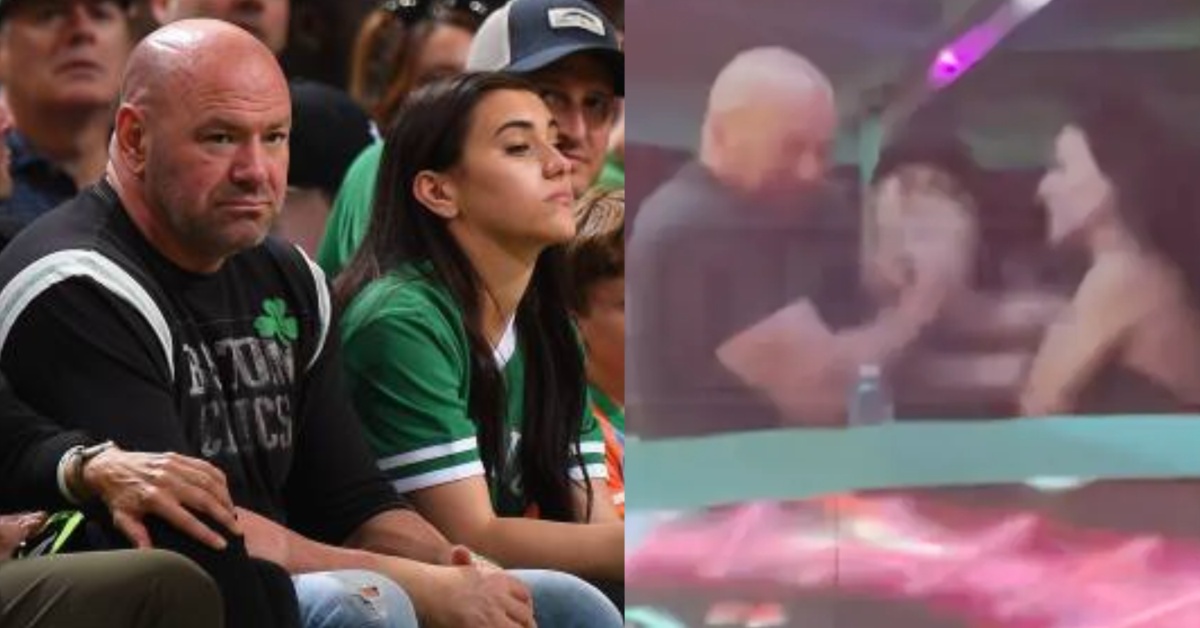 Dana White didn't owe an apology to anyone other than his children after TMZ released footage of the UFC CEO slapping his wife at a nightclub on New Year's Eve.
White has always been a contention figure in the MMA community, but even his most loyal fans were questioning whether or not it's time for Endeavor, the UFC's parent company, to cut the longtime UFC President loose after video footage of White slapping his wife in a Cabo San Lucas nightclub went viral.
Of course, we all know that didn't happen. Not only did Dana White stay with the company, but he did not suffer any type of punishment and has even received a promotion of sorts, becoming the Chief Executive Officer of the UFC following the promotion's merger with World Wrestling Entertainment to form the new publicly traded company, TKO Group.
Looking back on the incident and the backlash in an exclusive interview with DailyMail, Dana White spoke about his marriage, particularly the trials and tribulations a couple can go through after three decades together.
"I have been married for almost 30 years,' White explained. "You go through a lot of things in a marriage.  I just went through some stuff last New Year's Eve. These things happen. What you don't do is you don't leave, you don't quit, you don't give up and you stay. You don't stay together just for your children, but you stay. I made a commitment."
Dana White Says His Son Didn't Speak to Him For Days After the Incident Went Viral
Once back in front of members of the press following the incident, Dana White never offered up much of an apology. Instead, he suggested that the lapse in judgment was nothing short of embarrassing and that the embarrassment would be all the punishment he needed. That certainly wasn't good enough for many fight fans, but speaking frankly, White doesn't believe he owed an apology to anyone, except his wife and children.
"I mean everybody was acting like there needs to be some big apology to the world," White said. "No, the apology was to my kids, for me and my wife. Nobody wants to see their dumb drunk parents slapping each other on TMZ, do you know what I mean? Our oldest son didn't talk to us for like four days, and the other kids had to deal with some stuff too. It's embarrassing. 
"The only apology that needed to be made was to our children, and the only relationships that needed to be handled immediately was between us and our kids, and we did it. We handled it and we got through it as a family. "It's definitely not fun, but it's something that, you know, as a man, you have to stand up and you have to deal with it and handle your business. Take your lumps and deal with whatever comes with it. 
"But like I said, the most important part of it is to handle it as a family first. As long as you get your family straight, I could give a sh*t what everybody else thinks."
Do you think Dana White should have received more of a punishment, or any punishment at all, after physically assaulting his wife?