With the MMA world reeling from the utter chaos that was last night's (Sat., Nov. 4, 2017) UFC 217 from Madison Square Garden in New York City, New York, where legendary former welterweight champion Georges St-Pierre submitted Michael Bisping to become one of four UFC multi-division champions ever, the discussion will now shift to whom "GSP" will face next.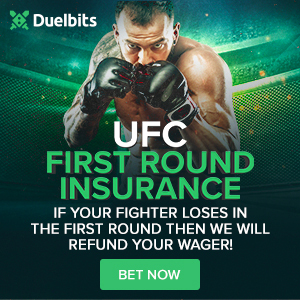 But first, St-Pierre deserves a bit of time to soak in the praise from a fight game that may have (understandably, at least somewhat) doubted his return after nearly four years off. Now, however, he's the talk of MMA, and UFC President Dana White had some stellar words about his star's return to the cage in an interview with Megan Olivi at the UFC 217 post-fight show:
"Unbelievable. You know, to return from a four-fight layoff is . never easy; very few have done it in theri careers and look good. And not only did he come back after four years, but he moved up a weight class. And, you know, everybody thinks Michael Bisping's an easy fight. Show me one fight where Michael Bisping was an easy fight."
White also had praise for Bisping too, noting that the former champion was landing some good elbows from the bottom when taken down, enough so to cut St-Pierre significantly. But ultimately the all-time great was able to survive the injury and submit "The Count" in impressive fashion:
"Even tonight, when Georges took him down and was onn top of him, Mike was doing a lot of damage from the bottom. He hit him with that elbow, split him open, hit him with a lot of elbows. GSP looked great tonight."
As for St-Pierre's next bout, the options are truly plentiful, as he could take on interim middleweight champion Robert Whittaker, welterweight champion Tyron Woodley, or even lightweight champion Conor McGregor.
But it's been repeatedly stated that St-Pierre will have to defend his newly-acquired middleweight title, and White confirmed he would be staying at 185, even if he did sneak in a brief laugh at the end of that confirmation:
"Yes, he's staying at 185 pounds (haha)."