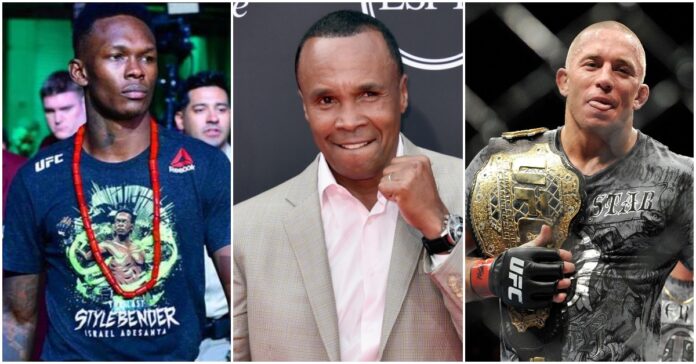 Boxing legend, Sugar Ray Leonard is well known for keeping himself in shape in retirement but a recent video of him kickboxing garnered praise from some of MMA's best
The 65-year-old is considered one of the greatest boxers of all time with an Olympic gold medal and world championships from welterweight all the way to light-heavyweight. The boxing Hall of Famer was the main player in the 1980's boxing scene and holds notable wins over Marvin Hagler, Roberto Duran and Thomas Hearns.
Leonard, who regularly posts workout videos, shared a video last week of him trying out some kickboxing techniques.
Following this, the UFC President and huge boxing fan Dana White was quick to praise Leonard, along with former UFC two-division champion, George St Pierre. Former kickboxing phenom turned UFC middleweight champion Israel Adesanya also took the time to commend the boxing legend.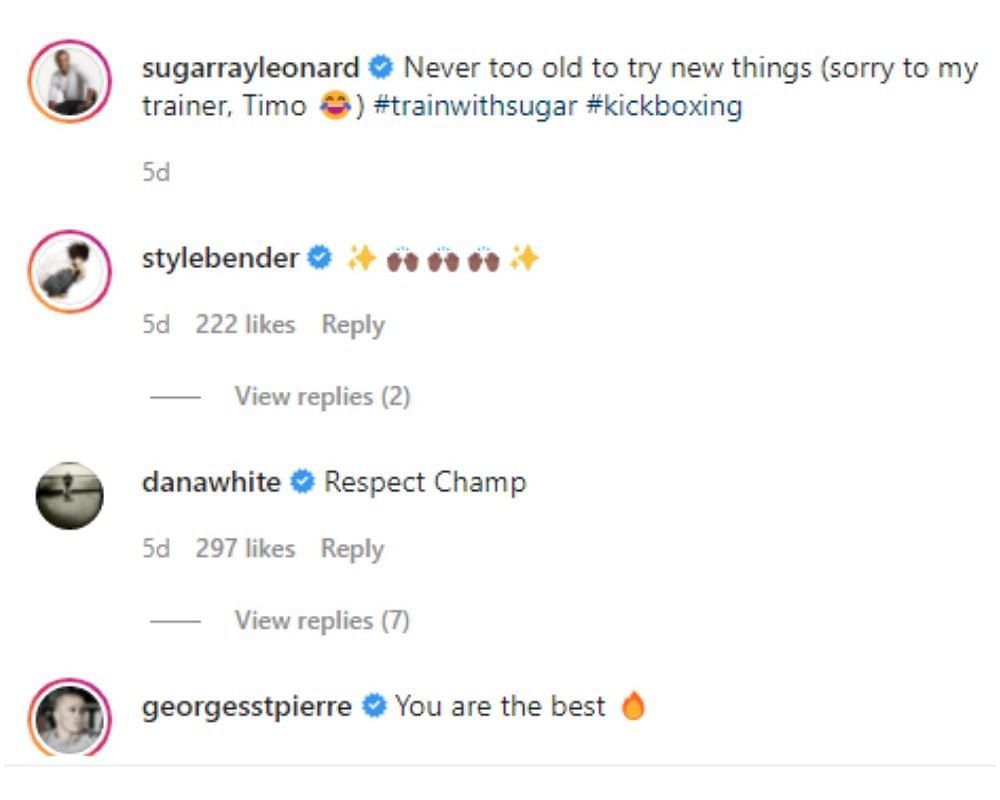 Sugar Ray Leonard Is Not The Only Boxer Crossing Over to Martial Arts
In the past couple of years combats sports has seen an explosion of crossover events, whether it be boxing to MMA, MMA to boxing, or even somewhere in-between.
This new wave of athletes crossing over to different sports was originally catalyzed when Conor McGregor took on Floyd Mayweather in one of the biggest boxing events ever but these kinds of events can be dated back a long time. Muhammad Ali took on Japanese professional wrestler Antonio Inoki back in 1976 in a mixed rules contest.
We see mostly the MMA athletes switch over to boxing, usually due to the financial incentives but one of the UFC's greatest ever female fighters, Holy Holm, originally started off as a professional boxer, becoming a three-weight world champion. We have also seen two-time Olympic gold medallist and current boxing world champion, Claressa Shields recently try her hand at MMA going 1-1 in PFL since late 2021.
What do you think? Do you think a prime Sugar Ray Leonard could've had success in MMA?