Dana White exposed for being uncaring about injuries by Tyron Woodley: 'You told me nobody wanted to watch me fight'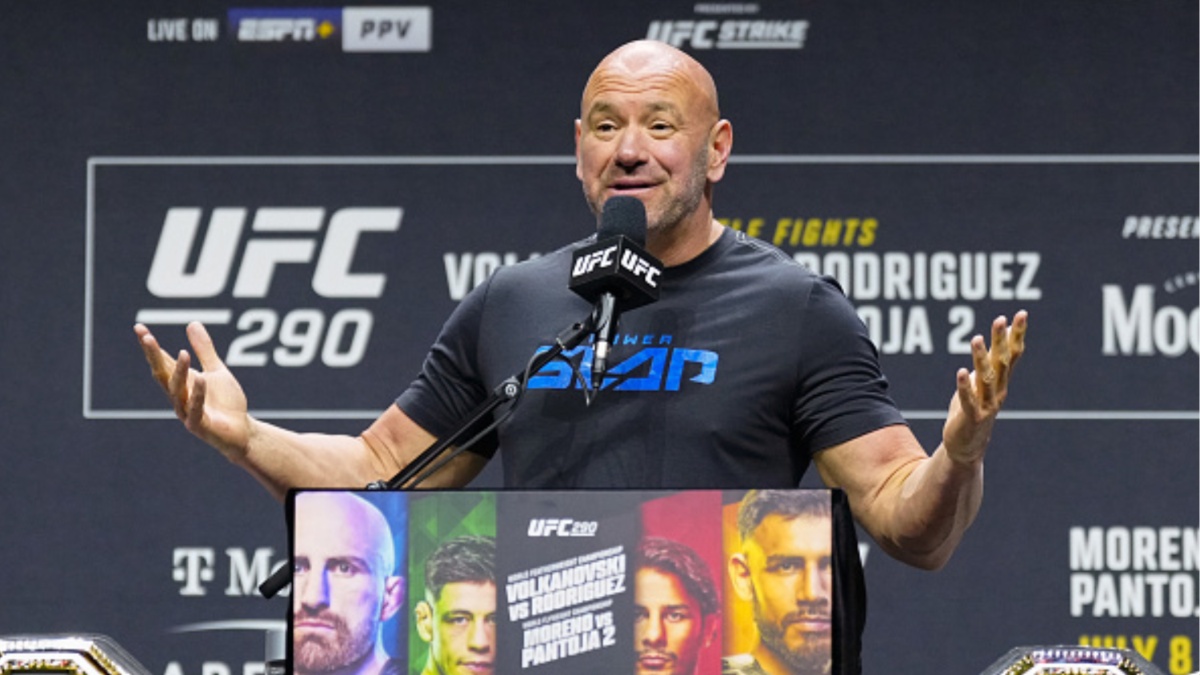 UFC president Dana White has been revealed to be quite unsympathetic regarding fighters coming into bouts battling injuries and those injuries leading to a poor performance in the octagon.
Two former UFC champions in Rampage Jackson and Tyron Woodley testified on Jackson's podcast that the boss man did not take too kindly to such an occurrence. Jackson told a story about his fight with Ryan Bader in Japan, and how he went into that fight with a partially torn meniscus.
He still wanted to fight, loss to Bader, and then was blasted by the UFC president who never mentioned anything about the injury Rampage Jackson was suffering from.
Rampage Jackson and Tyron Woodley detail Dana White's stance on performance-impacting injuries
"I think I fell out with Dana when I lost to Ryan Bader in Japan," Jackson began, speaking to Woodley on the JAXXON Podcast (H/T Fan Nation). "I got injured before that fight and I called Dana right away. I said 'Man, I got a partial tear in my meniscus.' He said 'What are you gonna do?' I said 'S*** man, it's Japan. I still wanna fight.'…So I went there and I fought, and I lost by decision. First thing Dana [does] in the press conference is like 'I don't know what's going on with Rampage. I don't think he has it, I don't think he wants it anymore.'"
This understandably angered Jackson, and he soon departed for Bellator. Tyron Woodley also had a very similar story. He mentioned how he told Dana White about an injury as well, and the UFC president feigned ignorance on it after it led to a poor performance.
"The same way you feel right now, I had the – you're still burning a little bit, right?" Woodley asked Jackson. "[Dana knew] good and well, I f***ing told [him]. But now you're gonna sit here and – You know good and well I told you I tore my labrum against Demian Maia, and you just told everybody that nobody wants to watch me fight."
What do you think about Jackson's and Woodley's stories about Dana White?