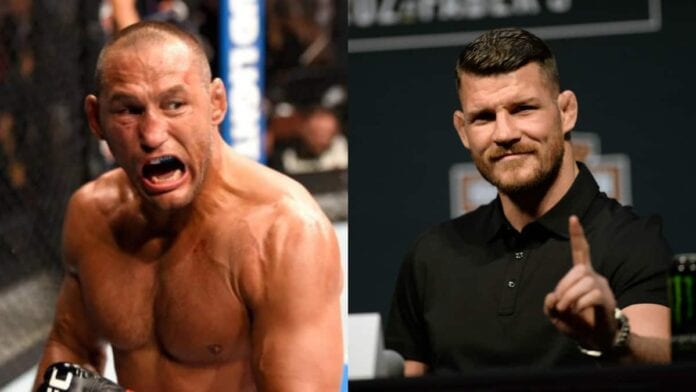 Mixed martial arts legend Dan Henderson has a very unique opportunity laying ahead of him, and it came about through unexpected circumstances. After Michael Bisping knocked out Luke Rockhold at UFC 199 to claim the middleweight title, 'The Count' called out 'Hendo' as his first title defense. Henderson was fresh off a stunning knockout win over Hector Lombard on the same night, but many believed the 45-year old would retire on the back of that victory.
The situation was made more heated by the fact Bisping accused the former Pride FC two-weight champion of abusing TRT (testosterone replacement therapy) before their first fight. UFC 100 was the scene of their first battle, and it ended with one of the most recognizable moments in MMA history. 'Hendo' knocked Bisping clean out to end their rivalry, but with Bisping's new-found success the reports are they will do it all again at UFC 204.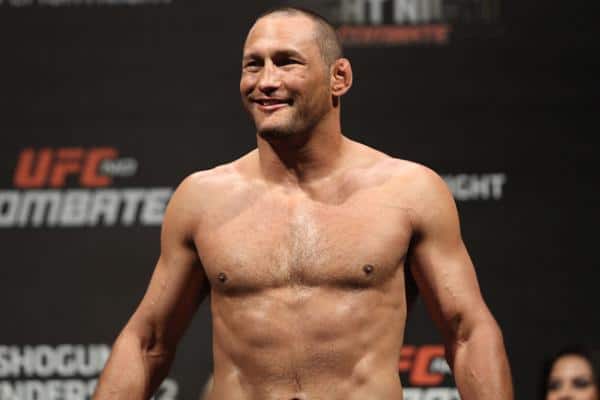 Talking with Severe MMA during a recent podcast, 'Hendo' says he's sure the fight will happen in October, and also talks about Bispng's win over Rockhold and more:
"Yeah, I'm pretty sure it's happening in October, I'm not sure where just yet. I think it'll definitely happen, I'm excited to get in there and hopefully do the same thing as last time. Not too many people gave (Bisping) a chance to win (against Rockhold), including myself. I didn't think he could out-point Luke, and Luke's in good shape. Up until that fight I'd never seen him have knockout power. It's good to see he's got better, I think it surprised everybody, mostly Luke Rockhold. He did a good job."
"I'm sure that he wants that one back, but that one will never get back. It's instilled in the history books with some of the best knockouts, and I'm hoping to add another one to it."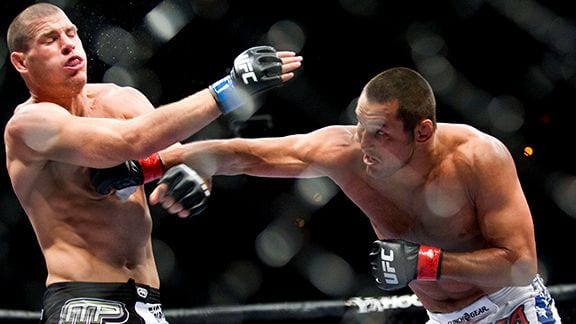 After Bisping accused 46-fight veteran of steroid abuse in a recent rant, Henderson says he still isn't fond of guys with big mouths.
"I don't really know him too much, I don't hear very highly of him as a person. I'm not fond of guys who have big mouths like that, everybody is different. Whatever, I have no desire to hang out with he guy, he just talks out of his ass. He's an asshole."
"I'm sure he's improved a lot overall, but so have I. It's on me to make sure that my conditioning is there to go every round, as well as some tactics and game plan. It's not an easy fight, it's up to me to make it happen. I'm going to do my best to knock his ass out again."
As well as the banter from the new champion, Henderson has been the target of some criticism from fellow fighters. Contenders such as Jacare Souza and Chris Weidman have voiced their displeasure over 'Hendo' leap frogging them for the title fight. Currently ranked at number 13, Henderson insists he never once asked for the title fight.
"I didn't ask for it once, this is a fight that came about because the fans asked for it. They asked in such large numbers, the UFC and Dana White listen to the fans. It didn't hurt that Bisping was asking for it too. I wasn't sure if the Hector fight was my last one. For a title, for sure I'll fight one more time. I'm definitely going to make the most of it."

To have a title fight as the final step in Dan Henderson's career is quit fitting, although the rankings may argue against it. Will he cap off an illustrious career by once again overcoming insane odds in a fashion we have now become accustomed to, or will it be one step too far?