It's been nearly six months since we saw the UFC women's bantamweight championship change hands for the first time in the promotion's history at UFC 193. The first and only 135-pound queen up until that November night in Melbourne, Australia was none other than Ronda Rousey. The confidence that 'Rowdy' exuded before her fateful dance with Holly Holm in the Etihad Stadium proved to eventually contribute to her downfall, and also the unprecedented backlash from the fans that followed. The line between promotion and reality was blurred more than ever before, as fans appeared to take delight in the first professional loss of the female MMA pioneer.
"Rowdy' has not been the same since that head kick finished the fight in the second round, and neither has the division, with Holm losing in her first title defense Miesha Tate. "Cupcake' was kept at bay for a third fight with Rousey because of her two prior losses to the now stricken champ, but now looks forward to defending the belt against Amanda Nunes on the blockbuster UFC 200 card.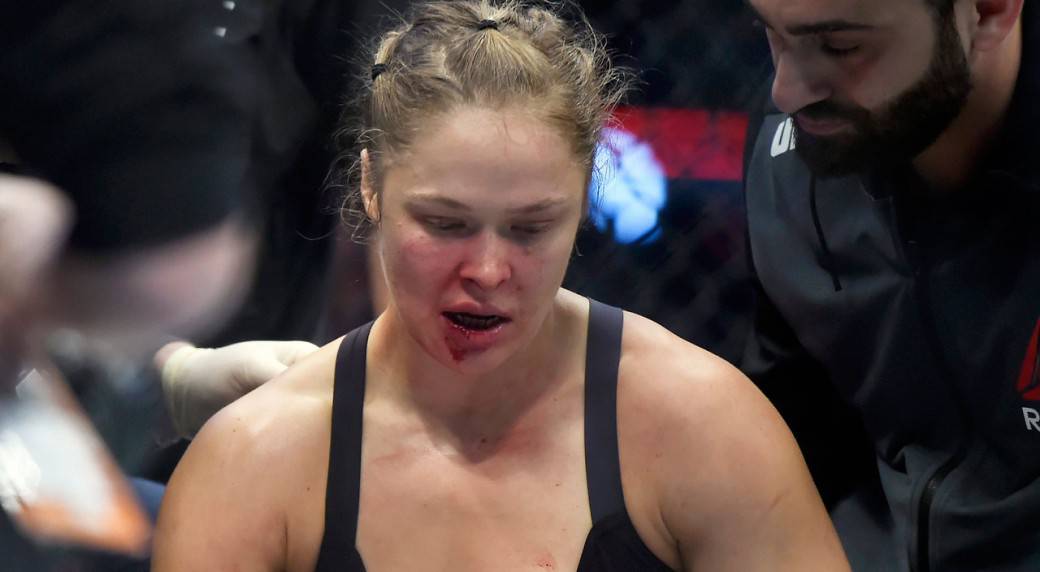 The New Year celebrations came and went, and with the turn of 2016 came not only the new champion Tate at UFC 195, but also a far more frank and honest Rousey. During a media tour at the beginning of the year, 'Rowdy' revealed that the loss to 'The Preacher's Daughter' had weighed more heavily on her than we had first imagined. It looked as though, even with a far more gleeful version of herself during a Sports Illustrated photo shoot, Rousey may never return to being 'Rowdy' again. The recent announcement of her three-movie deal with Lifetime further supported that opinion.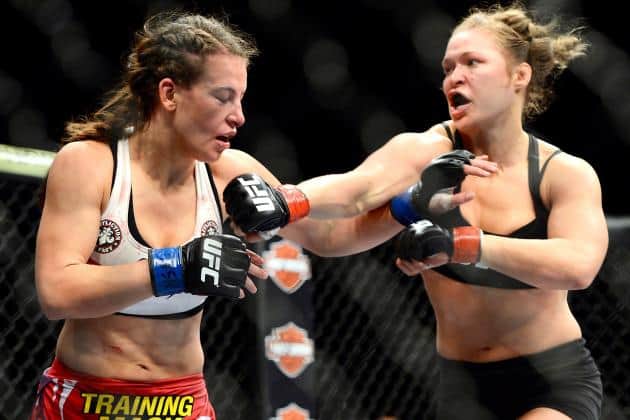 But between these milestone events for Rousey, her personal turmoil and rampant rumours of a return, the formerly dominant champ has stated she wants that belt back. 'Rowdy' said in a recent interview she wanted to uphold a promise she'd made to a dying woman before UFC 193, and then this week we got the first glimpse of Rousey working out in public, and on her boxing no less.
As well as the video of Ronda Rousey shadow boxing , there's a rather sour reaction from another one of her many rivals on the next page….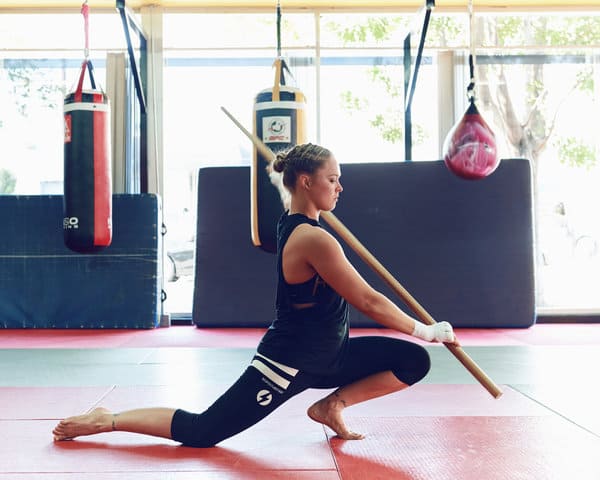 Here's the clip of Ronda Rousey shadow boxing on the beach, a video that seems have reignited the outcries that she needs to change from Edmond Tarverdyan's gym a style of training:

Cris Cyborg, the ex Strikeforce and current Invicta FC featherweight champion was amused by what she saw, to say the least. Check out her reaction when talking to Power 106 Los Angeles:
"Ronda always runs from me, when she started training I was the world champion at 145, and she ran to 135. She always said she wanted to fight me, but she would never go to catchweight. You know, I watched her last training and she was shadow boxing on the beach, and her shadow won! "