UFC megastar Conor McGregor trashes Paul vs. Diaz fight: I wasn't impressed with either of them'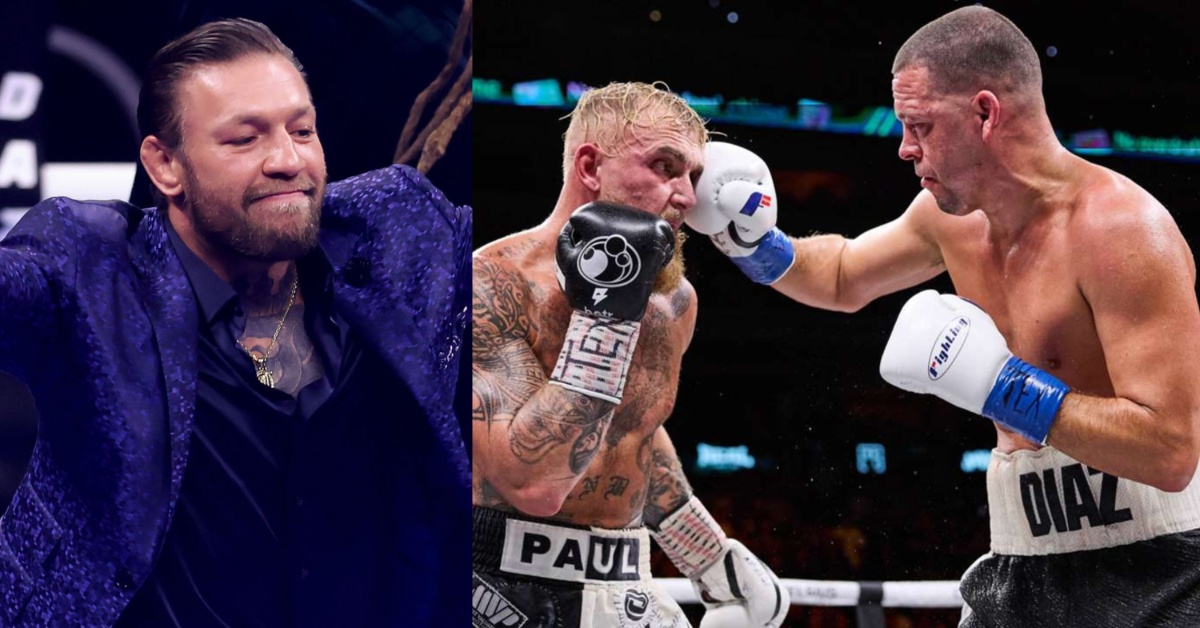 Conor McGregor had nothing good to say about Nate Diaz's 10-round boxing showdown with Jake Paul.
On August 5, 'The Problem Child' added a seventh career win to his record, defeating two-time Conor McGregor opponent Nate Diaz in an entertaining bout that saw both fighters shine at times. Many were quick to heap praise on Diaz for giving Paul a tough test, particularly in the later rounds, and keeping fans entertained with his mid-fight antics.
Even Dana White was complimentary of Diaz's performance, a sentiment that Conor McGregor did not share. During an interview with Matchroom Boxing, the former two-division UFC champ slammed Diaz's performance, making mention of the 10th-round guillotine choke that the 'Stockton Samurai' briefly slapped on his opponent.
"What guillotine," McGregor asked during the interview. "Did he get it? Did he finish it? Why did he not finish it? What did he f*cking do? He wrapped around his head. If you got the gilly, finish it, mate. He done nothing."
And if it weren't already obvious, Conor McGregor was equally unimpressed with both 'The Problem Child' and his former Octagon foe.
"I wasn't impressed with either of them," McGregor added.
Despite Conor McGregor's Disapproval, Paul vs. Diaz Has Proven to Be a Success
Whether or not Conor McGregor was impressed with the fight doesn't change the fact that the high-profile crossover clash was a fairly successful event from a financial standpoint. According to Jake Paul's Instagram, the bout doubled the number of buys that his fight with Tommy Fury did in February and more than quadrupled the U.S. pay-per-view revenue of that same fight. Early reports indicate that the bout sold an estimated 450,000 buys, putting the PPV revenue alone at around $27 million.
With his first foray into pro boxing now in the books, much of the combat sports community is waiting to find out what Nate Diaz will do next. Prior to the bout, all signs pointed toward the kid from 209 returning to the UFC for a long-awaited trilogy bout with Conor McGregor. But a $10 million offer to run it back with Jake Paul inside the PFL Smart Cage may be too big of an opportunity to pass up.
As for Conor McGregor, the Irishman remains adamant that he will return to the Octagon in October for a fight with opposing TUF coach 'Iron' Michael Chandler.