Conor McGregor spends a lovely Father's Day with family amid rape allegations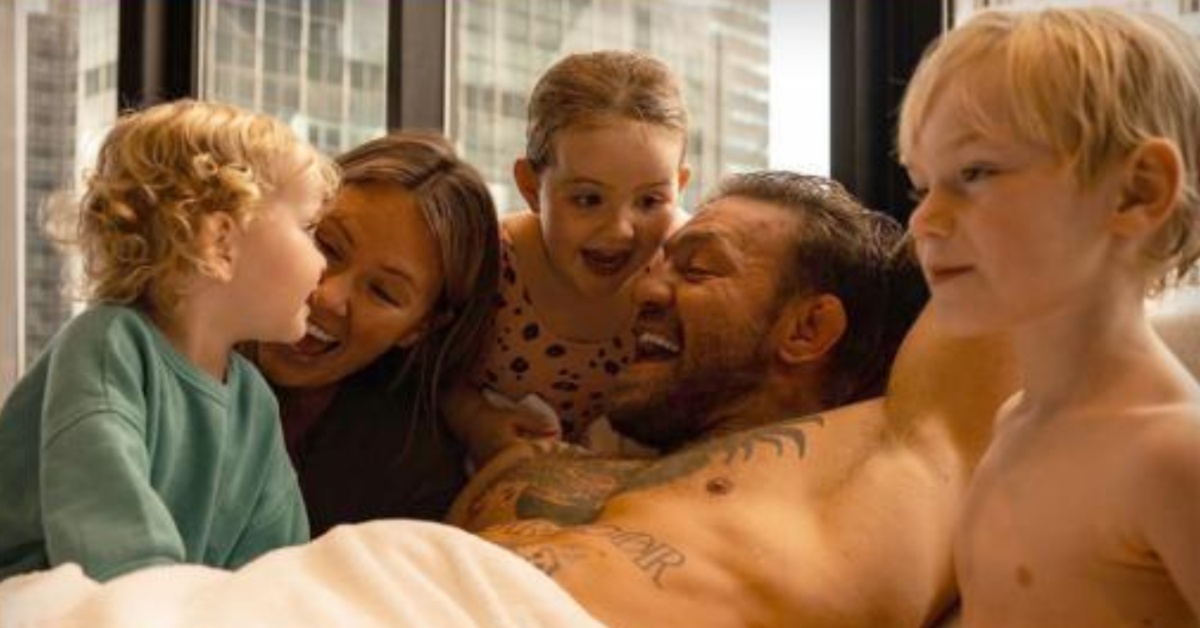 Conor McGregor shared a series of professional-looking photos with pregnant-fiancée Dee Devlin and their three children days after being accused of a violent sexual assault in Miami.
The Irishman was in the Sunshine State earlier this month to take in Game 4 of the NBA Finals between the Miami Heat and Denver Nuggets. In attendance to promote his new sports relief spray, McGregor inadvertently(?) sent the Heat mascot Burnie to the hospital following a half-time stunt gone wrong. Unfortunately, that wasn't the biggest headline to come out of his appearance at the event. On June 11, an unidentified woman reported to local authorities that she had been the victim of an alleged rape inside the Kaseya Arena shortly following the conclusion of the game. The perpetrator being none other than Conor McGregor, according to reports.
With the investigation ongoing, the former champ-champ doesn't appear to be losing any sleep over the situation. Taking to Instagram, McGregor shared a series of pictures with his family on Father's Day, including a snap of Devlin rubbing the Irishman's feet while sitting back in the lap of luxury.
Don't Count on Seeing Conor McGregor Compete in 2023
Days before Conor McGregor was dominating headlines following the sexual assault allegations, many outlets were addressing his long-awaited return to the Octagon, which was once slated for the end of 2023. That is seemingly off the table, as recent reports suggest McGregor has not re-entered the USADA testing pool.
Friday, June 16, was his last day to do so in order to compete at the UFC's final pay-per-view event of the year. With no confirmation of his re-entry and the Irishman currently fighting to preserve his dwindling reputation, it's safe to assume that your chances of seeing Conor McGregor compete in 2023 are slim-to-none.
You can't help but feel bad for Michael Chandler, who will likely lose out on millions of dollars as a result.