Conor McGregor defends altercation with Miami Heat mascot: 'It was a skid, and all is well, everything is great'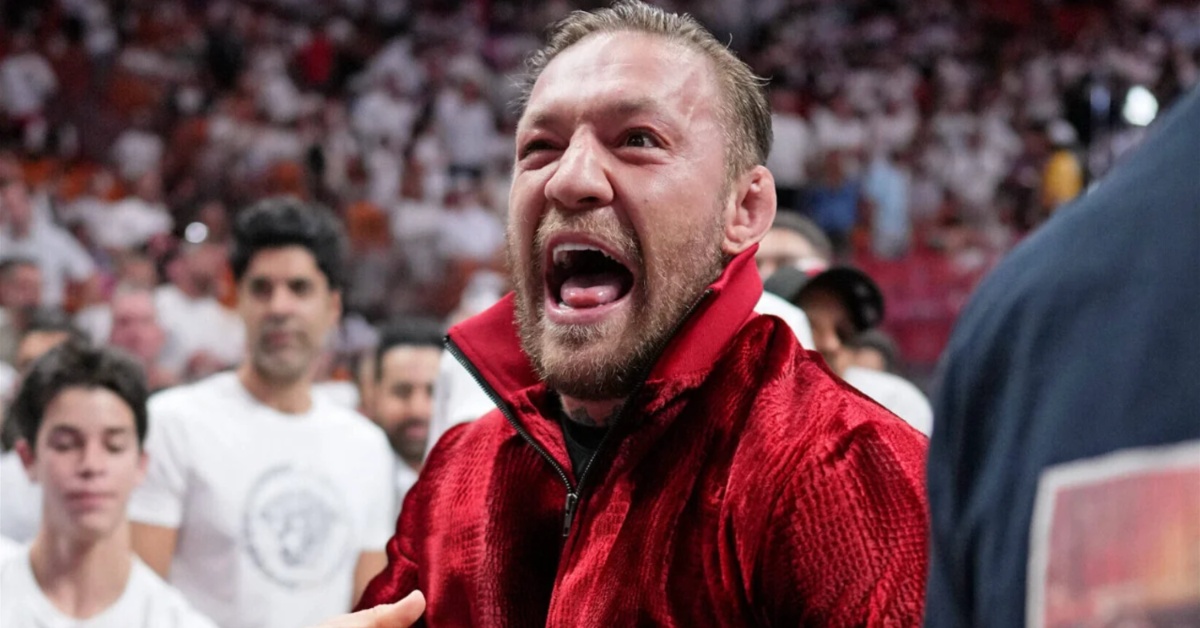 Former UFC champion Conor McGregor reveals that the Miami heat mascot that he sent to hospital is doing 'good'.
This past weekend, MMA superstar, McGregor, found himself involved in yet another controversy after attending a basketball game between the Miami Heat and Denver Nuggets in game four of the NBA Finals. During an interval, McGregor took part in a pre-planned stunt with the Heat's mascot 'Burnie', ending up with the mascot having to go to hospital.
McGregor would strike the mascot with a punch, dropping Burnie to the floor before following it up with a punched while he was still on the ground. It is unclear if it was the follow up punch was the one that did the damage, or what the original idea was.
However, during a recent interview, McGregor revealed that the mascot received no serious injury and that the pair had spoken.
"The mascot is good. It was a skit, and all is well," McGregor said. "I spent a lot of time with him afterward, we talked it out, everything is great. It was all part of the show."
What's next for Conor McGregor
While McGregor is slated to face Michael Chandler in a return to action after filming a season of The Ultimate Fighter, it seems less and less likely that the fight will actually take place. McGregor has not yet re-entered back into the USADA testing pool, something which he will have to be in for six months before he can compete again.
The Irishman is also increasingly be seen partying, drinking and travelling around the world and while he is fit to spend his fortune and time however he wants, his window for high level competition is closing.
When do you think Conor McGregor will return?