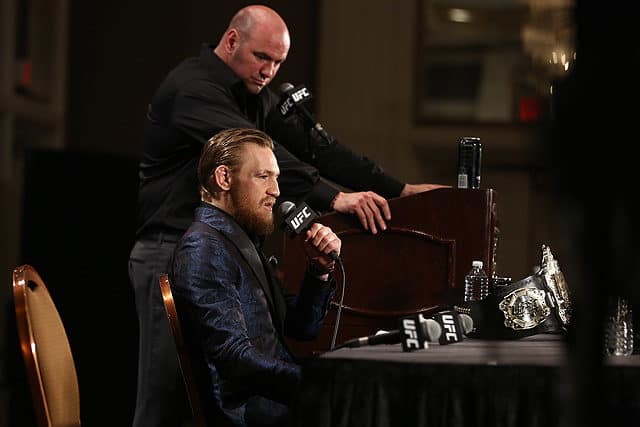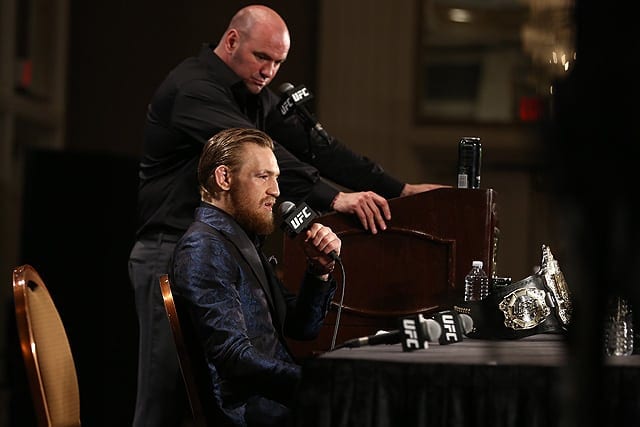 If you thought Conor McGregor was worried about the memes, you should probably check this out…
UFC 196 came and went on Saturday March 5, 2016, but not before blasting our eyeballs with as much as madness as any mixed martial art fan can handle in one night. The action packed main card on the pay-per-view super show did not disappoint, as two champions fell on the same night, albeit with only one title on the line. Holly Holm went down with a brutal rear naked choke from Miesha Tate, giving up her short held women's bantamweight championship in the process.
Then we saw one of the craziest two round fights in modern MMA, as UFC featherweight champion Conor McGregor faced Nate Diaz in a welterweight fight of the night winner. This was a bout born out of chance, as Diaz was brought in on just 11 days notice when original opponent Rafael dos Anjos had to withdraw from his title defense. The UFC rolled with the punches, and did a pretty bang up job of allowing Diaz and 'The Notorious' some time on camera to whip up a storm.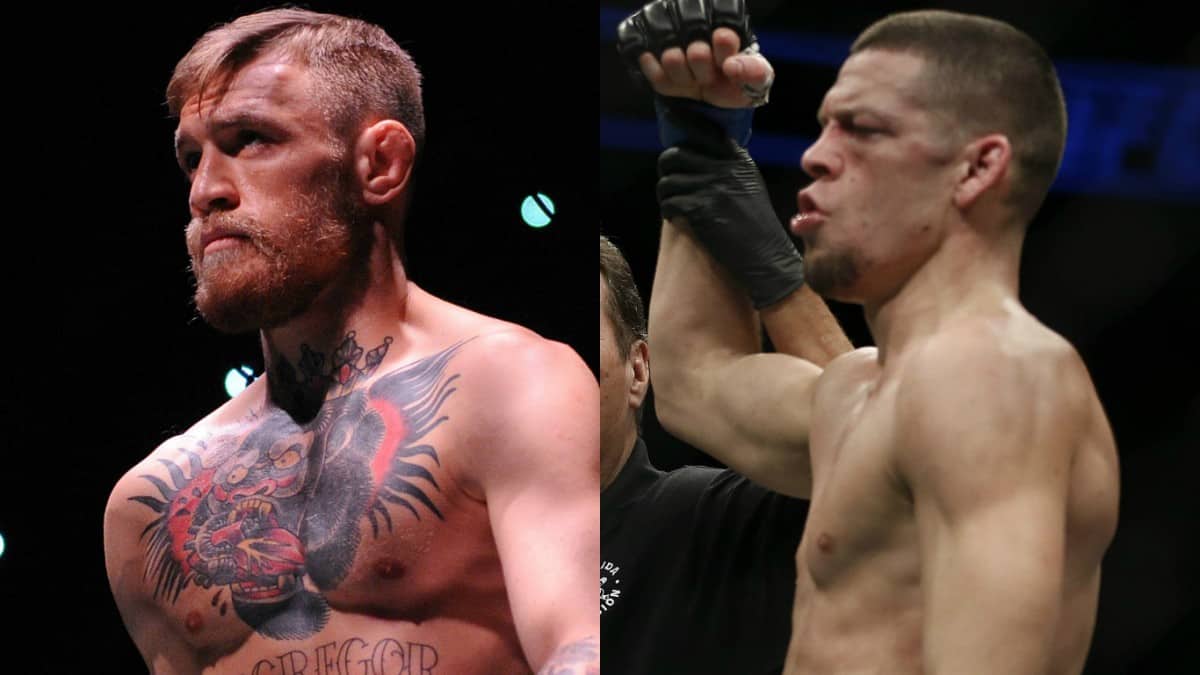 Whip up a storm they did, as it's been revealed that UFC 196 sold around 1.5 million pay-per-view buys. Incredible when the title fight that originally headlined the event was scrapped so close to the fact. Perhaps equally as astounding were the stream of hurtful memes that exploded all over the internet. Maybe we should have seen it coming given the whole UFC 193 Ronda Rousey spectacle, but it all went a bit crazy for a minute there.
But if you're Conor McGregor, do you consider going in to hiding like Rousey did? Taking to Instagram, McGregor had a response for the UFC 196 Memes, as he sat in the back of his car eating what appears to be steak: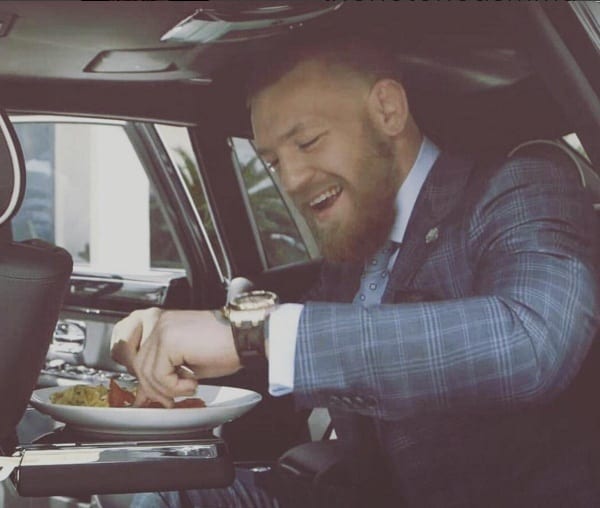 Posted with the caption 'I Love Memes'
Vintage Conor McGregor there. Check out the video of Joe Rogan reacting to Conor McGregor's loss to Nate Diaz:
If you enjoyed this story, please share it on social media!