Conor McGregor dismisses future Hall of Fame entry for UFC foe Dustin Poirier: 'He's done f*ck all'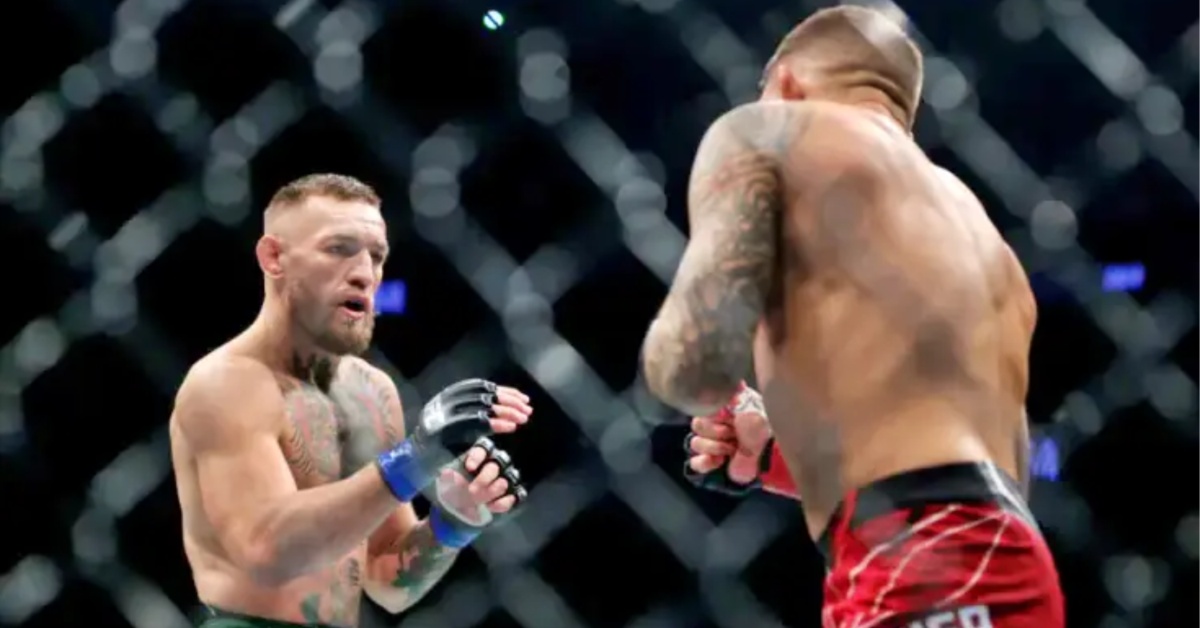 Former two-weight champion, Conor McGregor has dismissed suggestion that three-time opponent and recent UFC 291 headliner, Dustin Poirier should land a future induction into the promotion's Hall of Fame, claiming that his arch-rival has "done f*ck all".
McGregor, a former undisputed lightweight and featherweight champion under the banner of the organization, has been sidelined since he headlined UFC 264 back in July 2021, fracturing his left tibia and fibula in a first round doctor's stoppage TKO loss to the above-mentioned, Poirier. 
Prior to his rubber match trilogy loss to the Lafayette native, McGregor suffered his first loss via knockout in professional mixed martial arts in January of that year, dropping a lightweight rematch to Poirier with a thunderous second round finish in Abu Dhabi, UAE.
And returning to the Octagon himself over the course of the weekend atop UFC 291, Poirier suffered a devastating second round KO loss of his own, in a symbolic BMF championship rematch against Justin Gaethje – after eating a huge right high-kick.
Conor McGregor claims Dustin Poirier does not deserve Hall of Fame induction
Taking umbrage with suggestion from mixed martial arts reporter, Ariel Helwani that Poirier should land himself an induction into the Hall of Fama of the UFC despite his BMF title loss to Gaethje, McGregor claimed the former most certainly didn't deserve a mention.
"Never won an undisputed title," Conor McGregor tweeted about Dustin Poirier. "0-3 in title fights. I disagree on Hall of Fame. All due respect, he has one solid win over me, where he was getting pucked around the cage before he got it, and then the second off a leg break. He's done f*ck all Ariel. Not Hall of Fame, no way." 
"Bottled it against Nate (Diaz)," Conor McGregor tweeted. "Ariel is saying he should go for Nate next, forgetting he already booked and bottled it against Nate. It's recency bias. I am sorry. He is a nice lad, he is not UFC Hall of Fame." 
Do you agree with Conor McGregor's take on Dustin Poirier?