Conor McGregor hits out at Nate Diaz, echoes calls for UFC trilogy fight: 'I'm gonna serve your liver on a sandwich'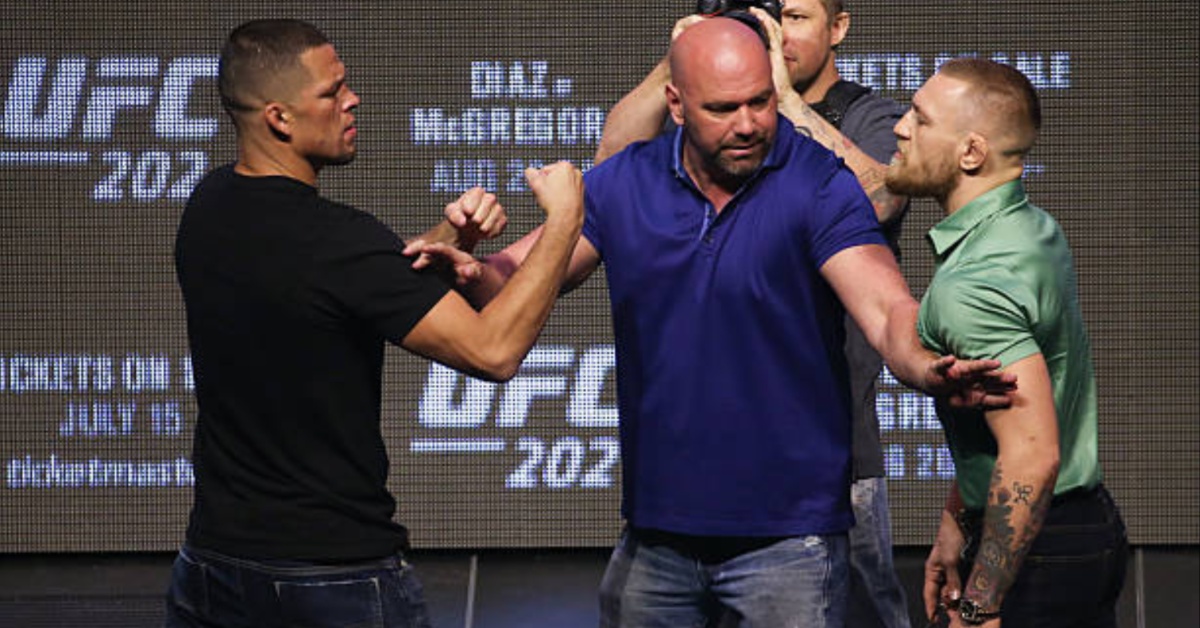 Despite initially showing support to former two-time opponent, Nate Diaz ahead of the Californian's professional boxing debut against Jake Paul over the course of the weekend, former two-weight UFC champion, Conor McGregor has vowed to butcher the body of the former if they meet for a third time.
Diaz, a former undisputed lightweight title challenger under the banner of the UFC, made his professional boxing debut over the course of the weekend in Dallas, Texas – suffering a unanimous decision loss to Ohio native, Paul over the course of five rounds.
As for McGregor, the former undisputed featherweight and lightweight champion, has been sidelined since he featured atop UFC 264 back in July 2021, fracturing his left tibia and fibula in an opening round doctor's stoppage TKO loss to former interim titleholder, Dustin Poirier.
Conor McGregor calls for trilogy rubber match with Nate Diaz in the UFC
And poking fun of Diaz's performance against Paul – in which he was dropped in the fourth round with a left counter, after almost suffering an opening round standing TKO loss, McGregor once more played up a potential trilogy rubber match with the Stockton native in an Octagon return – claiming he would land a gruesome win over the latter.
"I gonna serve up your liver on a sandwich in the trilogy m8," Conor McGregor wrote on his official X account in a now-deleted post. "Out straight. I won't even hit ur face. That was abysmal last night. (Jake) Paul is a retard. Absolute garbage he is, moving backwards like I was watching a fight in rewind. Holy garbage. Embarrassing stuff all round IMO. #piss" 
"Try point and walk away from me I gonna run at you and root you up the hole," Conor McGregor posted. "Ronda messaged me and said you are a do nothing b*tch."
"Peoples champ I gonna say this now them antics when its time2move ain't hitting for me no more," Conor McGregor posted. "I've seen him point, I've seen him turn/walk away etc etc. It's stale now. Fkn do somethin' cos you're doing nothing! Could've been the 170lbs UFC champion. Wasted it. Ur doing f*ck all." 
Would you like to see Conor McGregor fight Nate Diaz in the UFC again?