Video – Dana White runs to break up violent altercation between Conor McGregor, Michael Chandler on TUF 31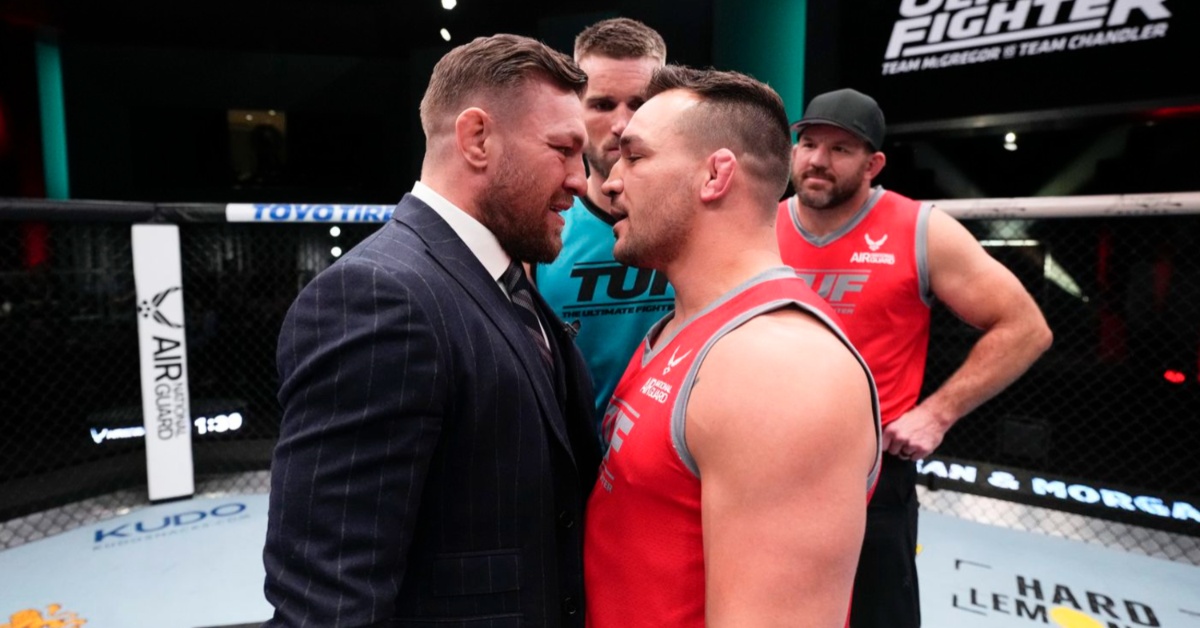 Sharing a hugely-tense impromptu face-off during The Ultimate FIghter 31 last night, Conor McGregor and Michael Chandler were forced apart by UFC president, Dana White – with the long-time promotional leading putting on his skates to prevent a physical altercation.
McGregor, a former two-weight champion under the banner of the UFC, slumped to 0-6 on the reality television show during last night's episode, with fellow Dubliner and grappling talent, Lee Hammond suffering a second round guillotine choke loss to Kurt Holobaugh during last night's airing.
As for Chandler, the Missouri veteran, who coaches the veteran team on this season's outing between the former and a group of prospects, moved to 6-0 as a result.
And poking fun at McGregor's failure to appear during weigh-ins and his apparent lack of commitment to backing up contestants on his own team, Chandler butted heads with the former, before Conor McGregor violently pushed him across the Octagon with both hands.
Conor McGregor and Michael Chandler separated after TUF 31 skirmish
Offering to fight McGregor, a former undisputed lightweight and featherweight champion right there at the UFC Apex facility, Chandler was soon corralled by UC boss, White – who ran toward the Octagon in order to prevent another coming together.
Following the skirmish, McGregor put back on his suit jacket and exited the venue, with members of Chandler's team of contestants jeering the Crumlin native as he left the facility.
After footage of the altercation between the duo surfaced earlier this week, McGregor was described as "whining" and "complaining" throughout the season – with editors of the show apparently casting the soon-to-be 35-year-old in a bad light.
"I also don't hink that this season of The Ultimate Fighter 31 is doing him (Conor McGregor) very well," Anthony Smith said. "I think people are getting annoyed by him and that's not necessarily his fault. It's a lot of editing, you know what I mean, I just don't think he's being portrayed, he looks like a great coach but it's also making him look like a baby. Like he's kind of of whining, complaining, throwing tantrums."