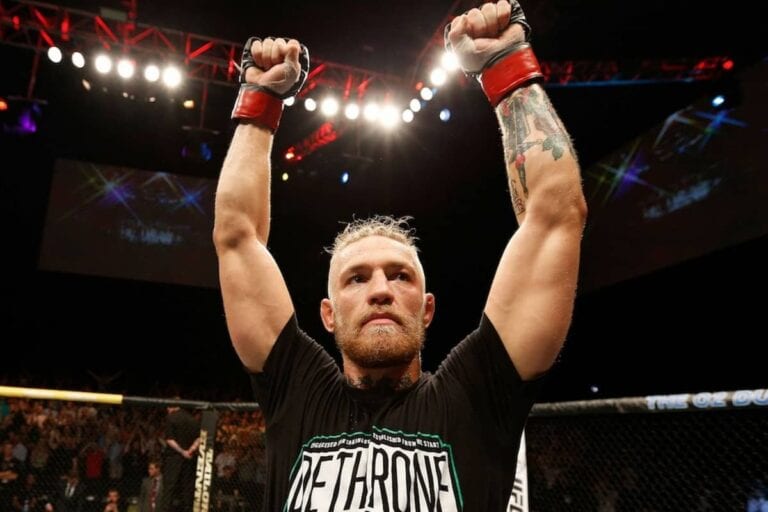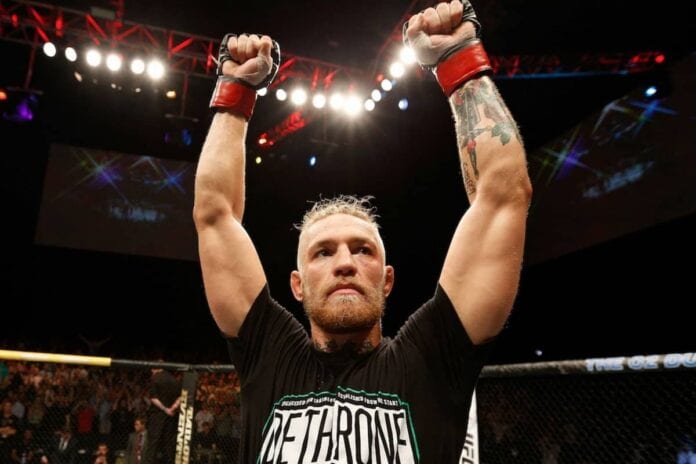 Since entering the UFC in 2013, Irish sensation "The Notorious" Conor McGregor has taken the MMA world by storm. McGregor has compiled a 5-0 record in the UFC and has become one of the promotion's biggest draws in the process.
He is currently set to take on long-time featherweight champion Jose Aldo at UFC 189 this summer, but it seems as if he has his eyes on another champion as well.
With a move to lightweight likely down the road, McGregor is interested in fighting 155-pound king Anthony "Showtime" Pettis:
"I think it would be a great fight," McGregor said to MMAFighting. "Definitely, 155 is in my future. Anthony is phenomenal on the feet. He's got good jiu-jitsu. I feel it would be a great fight. It's a fight I have my eyes on."
McGregor actually competed as a lightweight before entering the UFC, and he says that the cut down to 145 pounds isn't so easy, although he always does it professionally. The Irish bad boy also said that he and Pettis are similar in size, and as time goes on lightweight will be more comfortable for him:
"As I grow, 155 will be more comfortable to get to," McGregor said. "It'll be less stress on the body."
Training with welterweights Gunnar Nelson and Cathal Pendred at Straight Blast Gym in Ireland, McGregor doesn't feel as if he'd have a disadvantage moving up in weight. "The Notorious" even went as far to say that he could jump straight up to the 170-pound division:
"I have no problem going right up to welterweight to be honest," said McGregor. "We'll see. I am young. I am 26 years old. We'll see what opportunities present themselves."
Whether he wins or loses against Aldo when the two finally meet, there are still many fights at featherweight for McGregor. Featherweight is one of the deepest divisions and if the Irishmen wants to clear it out like he says, he still has some work to do.
When it comes to his bout with the featherweight king, who is undefeated in nine years, McGregor feels confident as ever, saying that he will break Aldo:
"I'm gonna sprint straight for him," McGregor said of Aldo. "I won't give him a second. I'm gonna go in with my hands raised. I'm gonna be talking to him while I'm whooping him at the same time, the same way I do to them all.
"I'm gonna go in, I'm gonna break him. I'm gonna be on top of him from the bell. I will break Jose Aldo."
Is this just the confidence of the outspoken Irishmen speaking, or does McGregor really have the skills to beat Aldo so decisively? Even if he delivers on that promise, can he also hang with the lightweight elite?