Exclusive: The Schmo believes Conor McGregor's last fight could be trilogy bout with Nate Diaz at UFC 300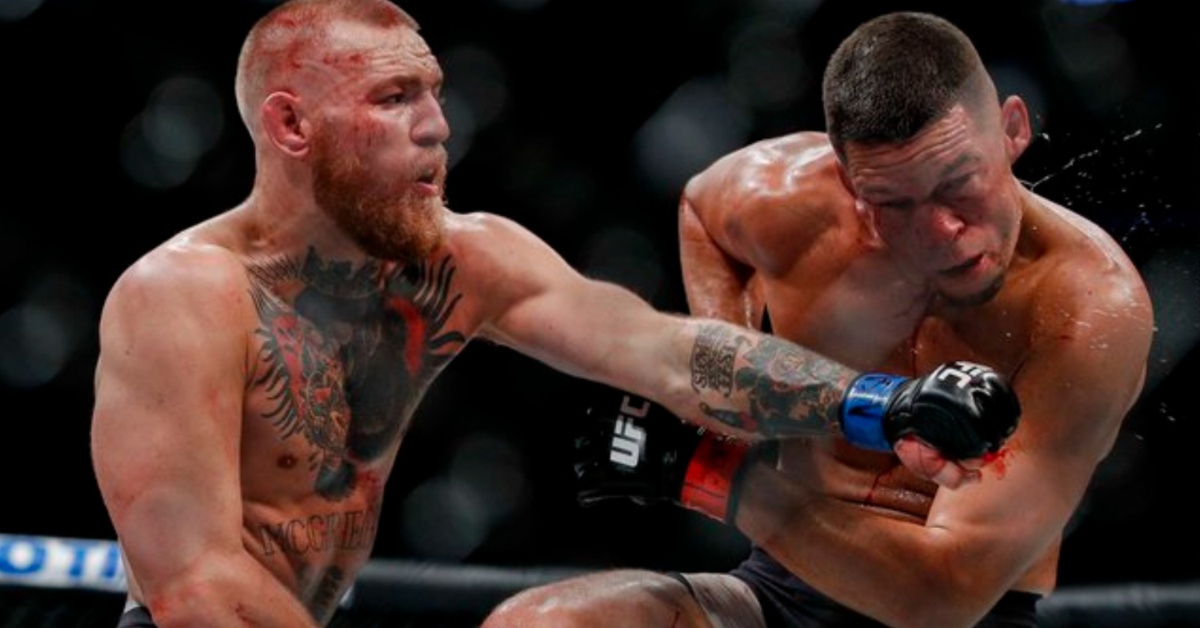 MMA journalist Dave Schmulenson, better known by fight fans as The Schmo believes Conor McGregor only has one fight left in him before walking away from mixed martial arts altogether.
It's been more than two years since the Irishman suffered a devastating leg break in the opening round of his trilogy fight with Dustin Poirier at UFC 264. Since then, McGregor has managed to keep his name in the headlines by calling out practically every fighter on the roster whilst continually insisting that his return to the Octagon is imminent. Originally, fans expected to see the former two-division titleholder back in action in December at UFC 296, but after failing to re-enter the USADA testing pool for a required six months of pre-fight screening, his comeback was pushed back to sometime in 2024.
As for his opponent, many assume it will be former Bellator champion Michael Chandler, the man McGregor competed against during his stint as a coach on the 31st season of The Ultimate Fighter. However, that is certainly not the only option.
Speaking with Mike Owens in a LowKick MMA exclusive, The Schmo suggested that McGregor will likely return for one big final fight at UFC 300 next year which could very well be against Michael Chandler. But it's also possible that the Irishman may book himself a long-awaited trilogy fight with Nate Diaz for his UFC swan song.
"Is Conor McGregor gonna fight Michael Chandler or is Conor McGregor going to come back and have the Nate Diaz trilogy? I truly feel like if Conor McGregor comes back to the UFC, he's got one fight left and is it going to be [Michael Chandler] or is it going to be the trilogy with Nate Diaz, which he's always promised?
"What's going to be super interesting to watch is UFC 300 is around the corner and that is a huge deal. Going to fall in April, or March at the earliest, and what are they going to do there? Because if Conor McGregor is on the [UFC] 300 fight card, he's the main event. What are they going to do? They're not going to stack it with title fights. Or on the flip side, do they stake with title fights and they have three or four title fights for UFC 300? Then Conor McGregor wouldn't be on that card."
Diaz and McGregor first competed at UFC 296 in 2016 with the 'Stockton Samurai' scoring a second-round submission. Five months later, the pair would run it back at UFC 202 with 'The Notorious' earning a majority decision victory to even the series at 1-1.
If The Schmo's words prove to be true and McGregor only has one fight left, would you rather it be against 'Iron' Michael Chandler or familiar foe Nate Diaz?