Battery charges dropped against Nate Diaz following his involvement in Bourbon Street brawl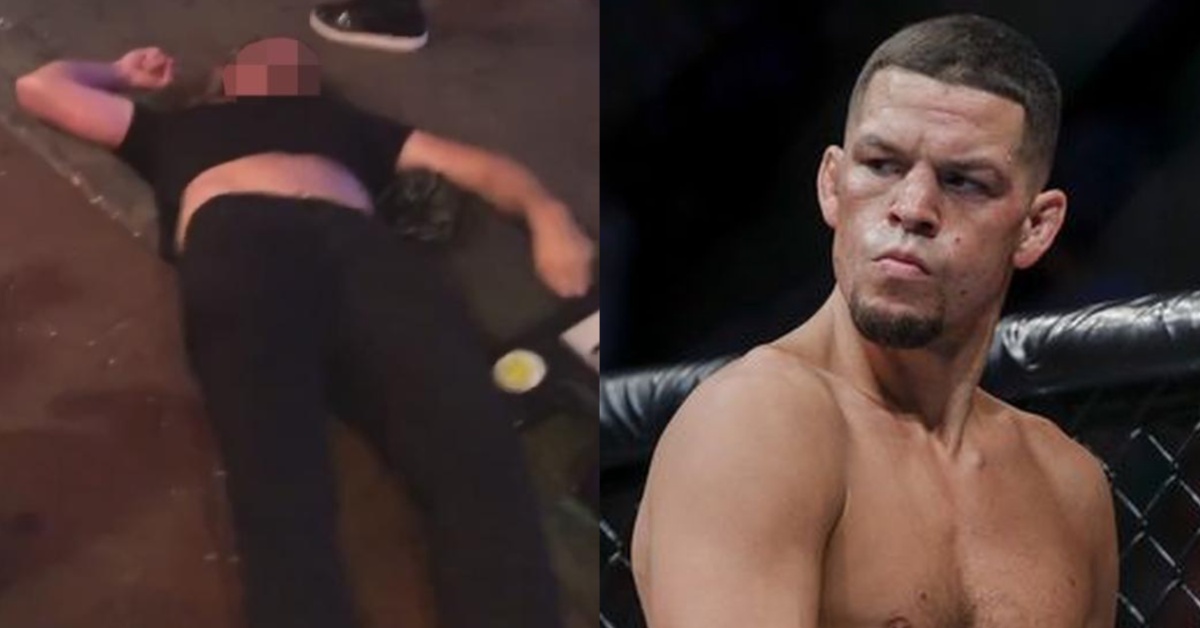 The Orleans Parish District Attorney will not seek criminal charges against ex-UFC star Nate Diaz following his involvement in a brawl on Bourbon Street earlier this year.
In April, Diaz was charged with second-degree battery after a video went viral that showed the 'Stockton Samurai' choking social media influencer Rodney Peterson unconscious during an altercation following a Misfits Boxing event in The Big Easy.
Nate Diaz turned himself into the New Orleans Police Department shortly after the incident, but per a report from ESPN's Brett Okamoto, the TUF alumnus will not face any charges.
"Since Rodney Peterson sought out to fight Nate on Bourbon Street, we have maintained Nate's actions were 100 percent in self-defense," Diaz's representative Zach Rosenfield said in a statement. "
It was clear on the video, clear in pictures, and clear from the multiple other videos Rodney posted before and after Nate has a right to defend himself against those who want to make a name for themselves and did so. We appreciate the Orleans Parish District Attorney taking the time to review all aspects of this case and their decision to not proceed with it."
The report also reveals that a representative from the Orleans Parish District Attorney's office confirmed to ESPN that they would not proceed with charges against Diaz.
Will Nate Diaz Return to the UFC?
After becoming one of the biggest stars in UFC history during his 15-year tenure, Nate Diaz parted ways with the promotion in September 2022 to seek a big-money matchup inside the squared circle. He got exactly that, landing a fight with social media sensation Jake Paul. The pair stepped into American Airlines Center in August and delivered a highly entertaining 10-round scrap that reportedly landed Diaz upwards of $20 million.
Diaz has not yet announced his next move, but an appearance at Noche UFC earlier this month added to the speculation that he could find himself once again back under the UFC banner before long.