Conor McGregor slams Justin Gaethje for rejecting Jorge Masvidal BMF clash: 'He fights at 155, get in the sauna'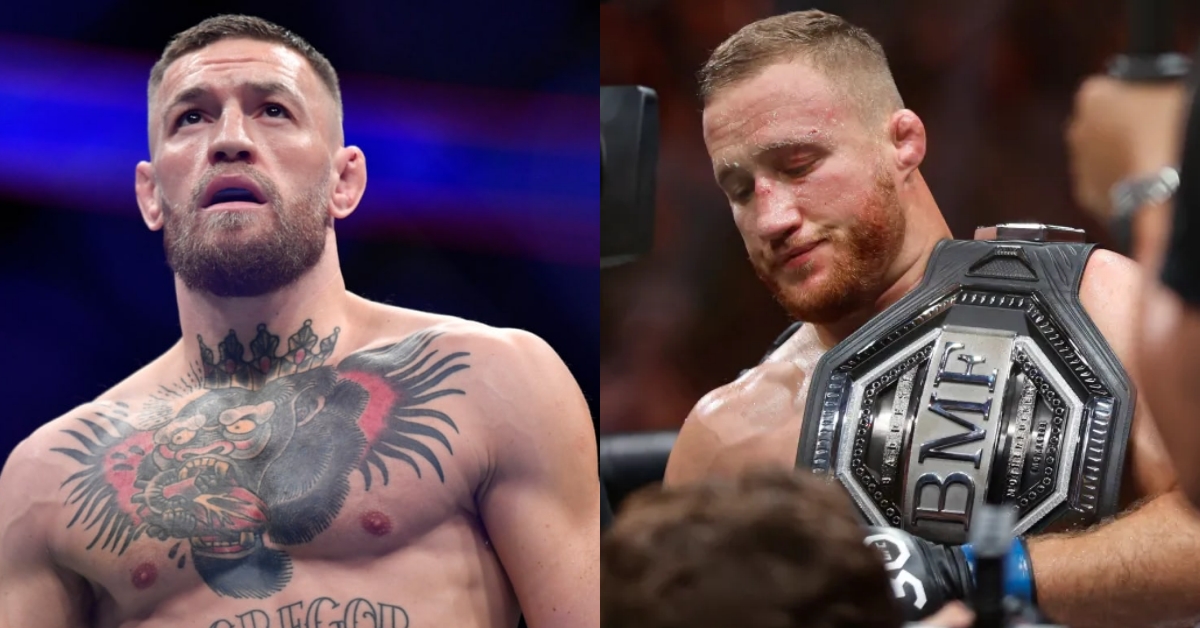 Former two-weight UFC champion, Conor McGregor has hit out at former interim lightweight champion, Justin Gaethje for his refusal to entertain a symbolic BMF title unifier with inaugural holder, Jorge Masvidal, pointing to the Miami native's prior fighting history at 155lbs.
McGregor, a former undisputed featherweight and lightweight champion under the banner of the UFC, has been sidelined from the Octagon since he headlined UFC 264 back in 2021, suffering a doctor's stoppage TKO loss against Dustin Poirier after he fractured his left tibia and fibula.
As for Gaethje, the former interim lightweight champion headlined UFC 291 against common-foe, Poirier in the pair's long-awaited rematch.
Striking symbolic BMF spoils back in July in Salt Lake City, Utah, Gaethje avenged a knockout loss of his own to Poirier with a thunderous second round high-kick KO in The Beehive State'.
And in the immediate aftermath of the rematch, Gaethje was targeted for a BMF title unifier by inaugural gold holder, Masvidal, claiming he would entertain ending his retirement from the sport to fight the Arizona native in a comeback.
Rejecting that notion of a unifier against Masvidal next, Gaethje cited the Floridian's recent history competing at the welterweight limit, for the reason a bout would likely fail to come to fruition.
Conor McGregor urges Justin Gaethje to fight Jorge Masvidal in the future
However, as far as McGregor is concerned, Gaethje should consider a BMF championship fight with Masvidal, most definitely.
"The most un-BFM shout ever," Conor McGregor posted about Justin Gaethje on his official X account. "He fights at 155 (pounds). Lol. B*tch. Get into the sauna, b*tch." 
Himself previously targeting an immediate return to the Octagon against Gaethje himself, a clash with McGregor has been on the mind of the Arizona striker, admittedly, who revealed that he had often dreamt about the possibility of fighting McGregor – and subsequently ending the Dubliner's illustrious career.
Do you agree with Conor McGregor's take on Justin Gaethje's fighting future?