After the Nevada State Athletic Commission (NSAC) fined him a staggering 0,000 for his bottle-throwing incident at a UFC 202 pre-fight press conference in Las Vegas, Dana White recently revealed that featherweight champion Conor McGregor no longer wanted to fight in the State of Nevada again.
Now, "The Notorious" is back to confirm the sentiment, declaring he'd now rather fight in New York City, where he'll meet lightweight champion Eddie Alvarez in the main event of November 12's UFC 205, in an interview with Rolling Stone:
"I don't see Nevada in my future, for the foreseeable future is how I see it," McGregor says. "I'm free to do what I want. … I'm good. I'm good. New York, New York. That's what I think."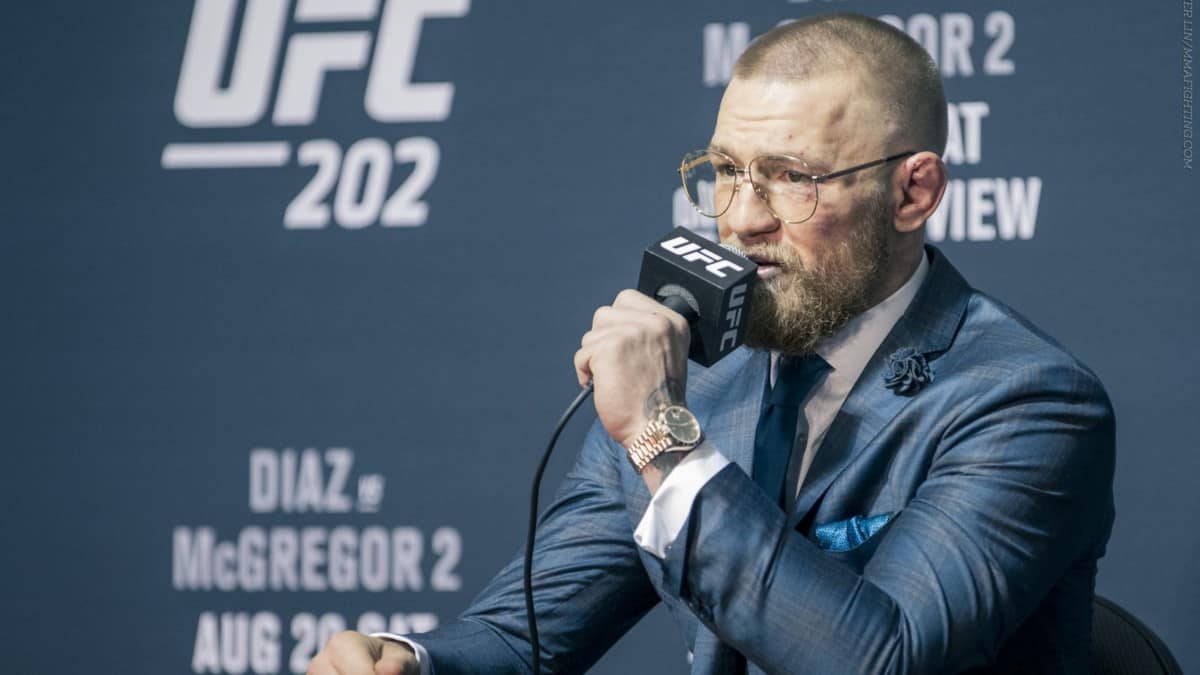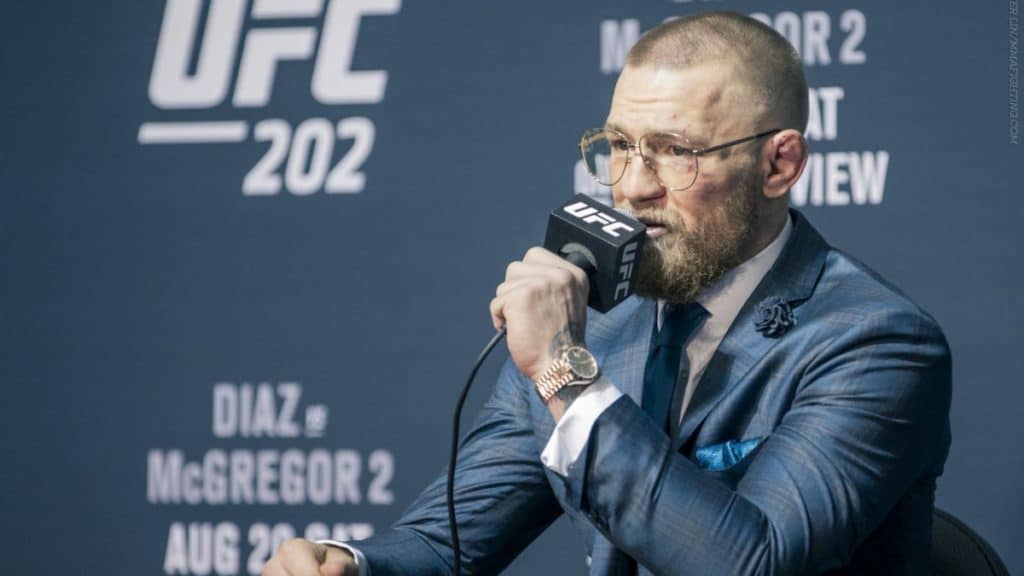 Taking an accepting attitude of his punishment, McGregor called into the NSAC hearing and was apologetic, believing the stance would aid his plight. But the NSAC, who have long been 'notorious' in their own right for handing out ridiculous suspensions and fines, had other ideas. His initial requested fine of $25,000 went up to five percent of his whopping $3 million purse for UFC 202.
The Irish star thought they would respect his agreement, but instead 'fired the rounds off first' in his opinion. That established, McGregor wished the NSAC good luck in obtaining the money from him:
"I thought they might respect [me calling in] a little bit more. I owned up. I manned up. I'm here. I apologized. I'm not trying to blame nobody, although they fired the rounds off first. I didn't think they would even go that route because I didn't think this was like a real thing. Are they going to come and arrest me or what the fuck is that? I wanted to give them the respect and I felt they would have respected that but they didn't. So, whatever. It is what it is. Good luck trying to get it."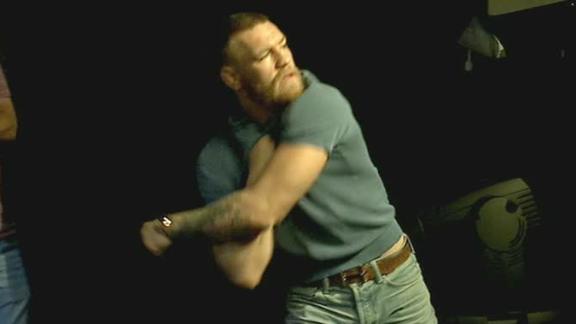 Although he defeated Diaz by close majority decision at the record-breaking UFC 202, both men put on one of the best fights of the year and delivered the reported highest-grossing UFC pay-per-view (PPV) of all time in the process. They obviously made millions in the process, and McGregor doesn't want Diaz' money to go the commission just like he doesn't want to give them his:
"I do not wish to see Nate get any more or any less than me," McGregor said. "I don't want to see either of us have something like this happen. But we'll see. I don't know. If they went that way on me I don't know what way they're going to go on him. He threw the bottle first, but I don't wish he get more than me or anything like that. I just wish we'd get it sorted out and get on with it and carry on."
'Notorious' offered his own specific view of the scene in closing, reaffirming his wishes at the NSAC actually getting the fine money:
"Respect to them. They wanted me to pay them and work for them at the same time. How can I not respect that? Good luck to them."
So the gloves are off between Conor McGregor and the NSAC. Let's just hope there aren't any loose cans of Monster Energy Drink nearby.