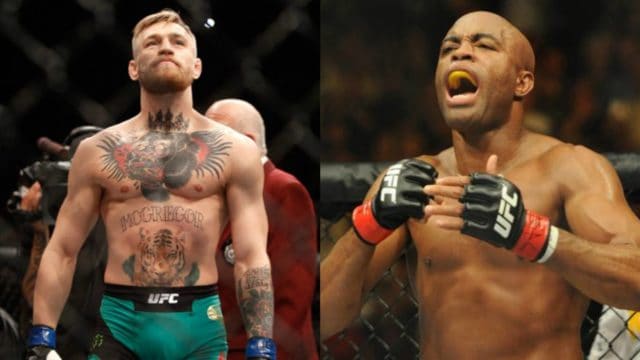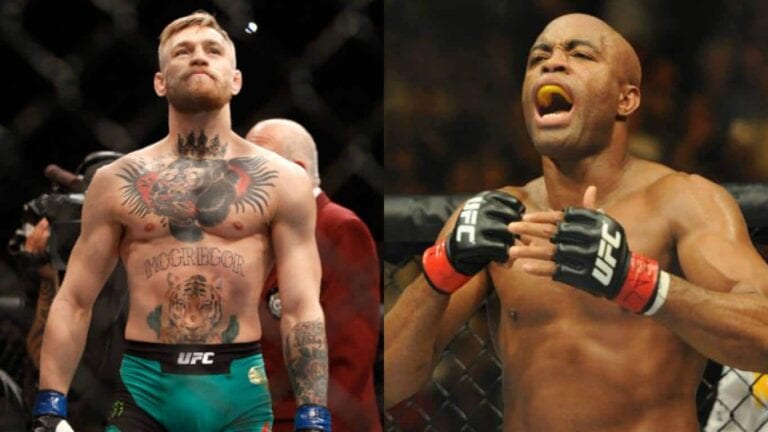 Conor McGregor expresses interest in fighting former UFC middleweight champion Anderson Silva when asked about future possibilities in a recent interview.
First though, the former UFC lightweight and featherweight champion has to get past his next challenge. That is to take on lightweight champ Khabib Nurmagomedov in the headliner of the upcoming UFC 229 pay-per-view event.
McGregor has already gone on record by stating that if Nurmagomedov can't make weight for this title fight and has to pull out, he's willing to fight someone else. Tony Ferguson vs. Anthony Pettis in a lightweight bout will co-headline this show and the belief is that the UFC would have one of these fighters step in to fight McGregor in the main event.
What's Next?
As always with these times that McGregor is fighting, he's asked what's next if he wins or loses in his next fight. That was no different when he was speaking with Ariel Helwani on his MMA show on ESPN.
"I'm certainly considering a few options," McGregor told ESPN. "There's this fight and the co-main (Tony Ferguson vs. Anthony Pettis). Of course then there's boxing ventures. I'm very excited about that."
Conor McGregor Expresses Interest
McGregor was also asked about another major draw in former UFC welterweight and middleweight champion Georges St-Pierre. However, he suggested a different name because he doesn't seem too interested in this fight. Instead, he wants a fight with Silva.
"We'll see what happens, but I don't think (GSP is) next," he said. "He doesn't really have anything for me personally. I'm not going to shut the door on that down the line. You know what would be another great one? Anderson Silva."
The reason that he wants this fight with Silva is due to him being an MMA Legend.
"I would be interested in an Anderson Silva bout. I swear to God. Anderson is a legend in the game. What's the difference between him and Georges? Same damn thing. I'm going to do fights that interest me or have meaning."
If you enjoyed this story, please share it on social media!