Video – Conor McGregor distraught after footage of teammate Lee Hammond's loss on TUF 31 leaks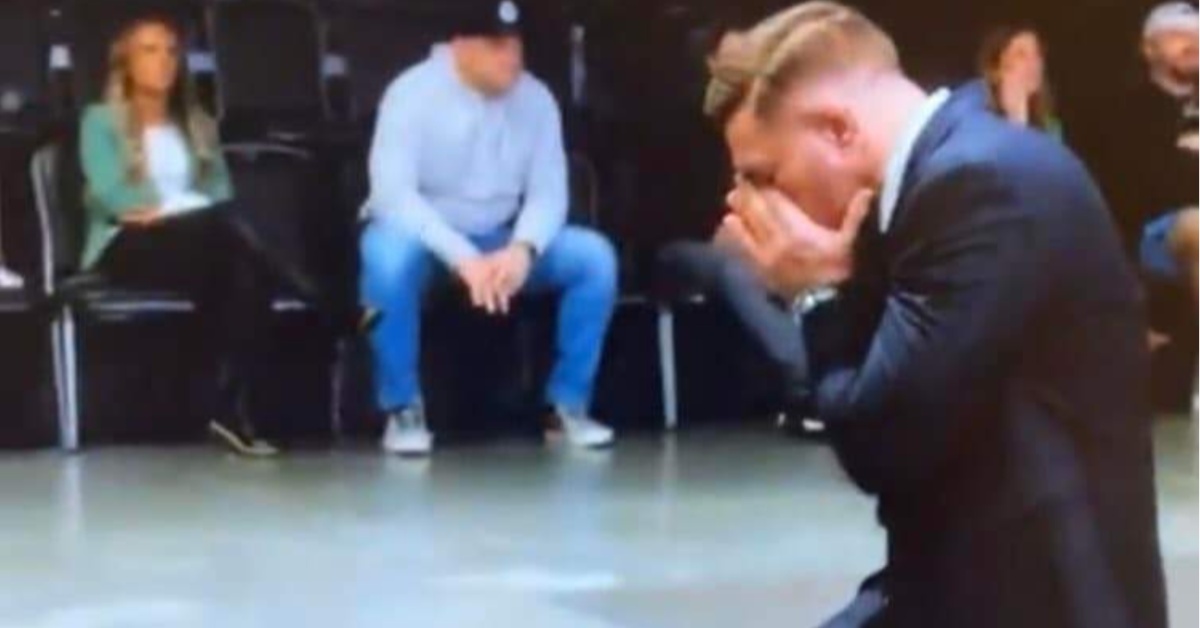 Ahead of next week's airing of the next episode of The Ultimate Fighter 31 next week, footage has emerged, appearing to show former two-weight champion, Conor McGregor slump to 0-6 on the reality television show against opposing coach, Michael Chandler – with SBG teammate, Lee Hammond suffering a second round mounted guillotine submission loss.
McGregor, a former undisputed lightweight and featherweight champion under the banner of the UFC, has served as an opposing coach on The Ultimate Fighter 31 earlier this year against former lightweight title chaser, Chandler, with the duo expected to fight at the welterweight limit in their next respective Octagon outing.
Slumping to 0-5 as a coach on the reality television show during airing earlier this week, across social media in the days following the latest episode, footage has emerged of a tense face-off and altercation between Conor McGregor and Michael Chandler – following the Dubliner's sixth consecutive loss.
Conor McGregor sees his record on TUF 31 as a coach fall to 0-6
Distraught and dropping to his knees outside the Octagon at the UFC Apex facility, McGregor watched on as Straight Blast Gym teammate, Hammond suffered a second round submission loss to UFC alum, Kurt Holobaugh, who latched onto a mounted guillotine, eventually forcing a submission.
Himself without a victory in his last two consecutive Octagon walks, McGregor most recently fractured his left tibia and fibula back in July 2021 in a doctor's stoppage TKO loss to former interim champion, Dustin Poirier.
Prior to that, in January of the same year, Conor McGregor dropped his first loss via knockout in professional mixed martial arts, dropping a second round KO to Poirier in Abu Dhabi, UAE – in his return to the lightweight limit to boot. 
McGregor's most recent win came in the form of a January 2020 stoppage over incoming UFC Hall of Fame inductee, Donald Cerrone, stopping the former lightweight championship challenger with a 40-second high-kick and ground strikes TKO triumph.