Leaked footage reveals the moment Conor McGregor violently shoves Michael Chandler on TUF set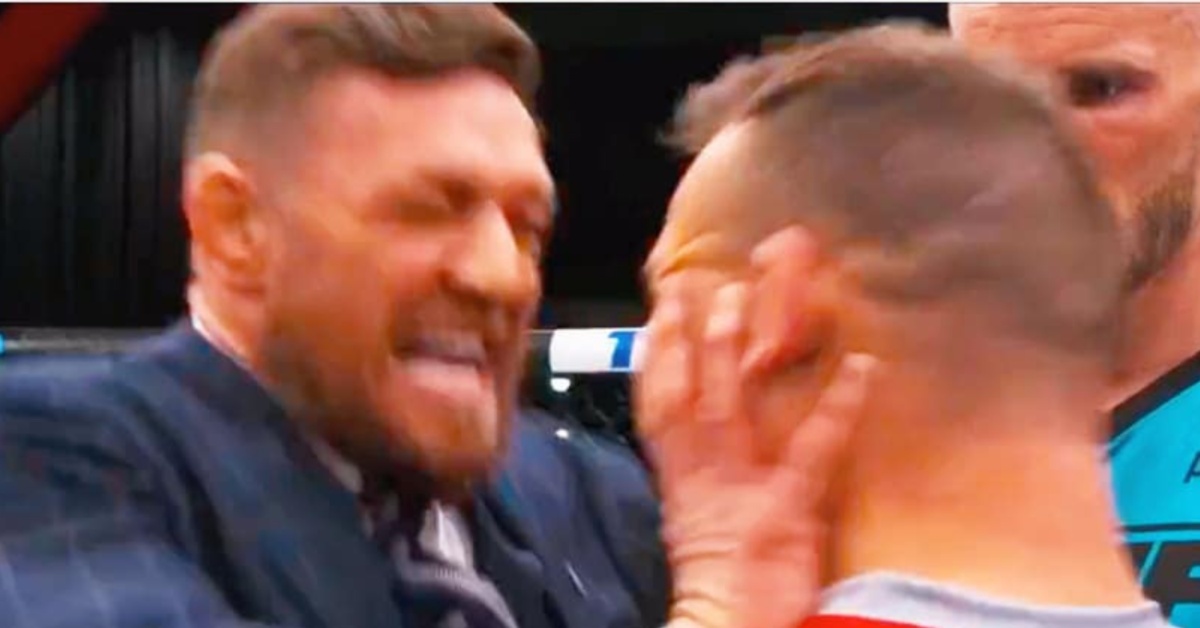 In May, the UFC released a teaser for the upcoming season of The Ultimate Fighter that featured Conor McGregor violently shoving his opposing coach, Michael Chandler, in a heated exchange. Courtesy of some leaked footage shared on social media, we now know what sparked the incident and how things played out between the two.
McGregor has had his fair share of struggles both inside and outside of the Octagon as of late. His long-awaited return has seemingly been delayed to 2024 after the Irishman failed to re-enter the USADA testing pool for a required six months. The former champ-champ is also under investigation after an unidentified woman accused him of sexually assaulting her in a bathroom shortly after Game 4 of the NBA Finals on June 9.
Spoiler Alert: The Following Information Will Reveal the Winner of Episode Six and What Led to the Incident Between Conor McGregor and Michael Chandler
Adding insult to injury, Conor McGregor is currently 0-5 on The Ultimate Fighter after opting to coach a team of up-and-comers against established veterans of the sport. If you do not want episode six spoiled, we highly recommend turning back now, as the following information and subsequent video clip will reveal how things went down in a yet-to-air episode. You have been warned.
The clip, which you can see below, shows the moment McGregor and Chandler nearly locked up inside the Octagon. An explanation of the incident courtesy of @TheCourtsideNws on Twitter reveals that tempers flared after Conor McGregor moved to 0-6 as a coach after teammate Lee Hammond suffered a submission loss against Kurt Holobaugh. Hammond, a 5-0 fighter from Ireland, was reportedly dominating the fight before the shocking finish occurred. The loss clearly infuriated McGregor, and that was only compounded when Michael Chandler suggested the Irishman wasn't truly there for his fighters.
With his lackluster performance being the talk of the season, many fans are calling out Conor McGregor, suggesting he only took the coaching opportunity as a way to promote his own personal brands. It's clear that the Irishman still has that competitive spirit living inside him, but it's understandably hard to keep that fire going when you can just return to your $600 million bank account, fancy cars, and palatial palace.
His half-assed efforts on The Ultimate Fighter have even caused fans to question whether or not Conor McGregor will ever actually fight again despite his claim to the contrary.
What do you think of McGregor's performance on The Ultimate Fighter this season? Do you see him returning to the Octagon ever again?