Video – Conor McGregor distraught following Katie Taylor's heartbreaking defeat in homecoming title fight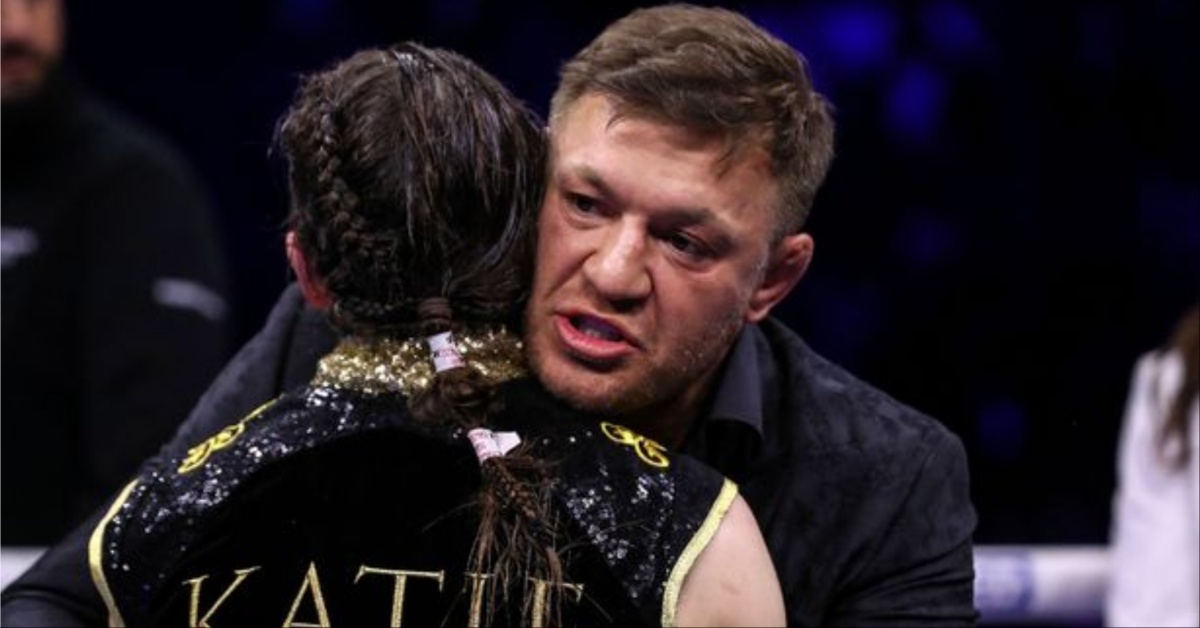 Global phenomenon Conor McGregor has been captured on film in the moments that Katie Taylor tasted defeat for the first time in her career.
Taylor, previously unblemished as a professional, took on Chantelle Cameron at light welterweight, aiming to secure titles in the division she last fought in 2019. Ultimately though, the Brit Cameron secured two of the judge's scorecards, whilst one scored it a draw between the pair.
Conor McGregor is well-known to be one of Katie Taylor's biggest supporters, and although trying to maintain a positive demeanor, you could see in his eyes that he hurt for his friend and compatriot Taylor, who he often cites as an inspiration of his.
Such a big supporter fact, that the former two-weight champion of the world sponsored the event through his whiskey brand Proper 12, and met with Taylor's promoter, and head honcho of Matchroom Boxing, Eddie Hearn, to make sure his countrywoman was ensured to compete for a Dublin crowd at least once in her illustrious career.
Watch: Conor McGregor's reaction to Taylor's loss
Conor McGregor is one of the more animated fight watchers on the planet. Often spotted shadowboxing or appearing to have an invisible, bucking animal beneath him while he enjoys taking in the evening combat, McGregor appeared much nervier this time out in a video posted on TheMacLife YouTube channel.
Following the disappointing verdict for the Irishman, he was full of nothing but encouragement for Taylor, stating:
"Another amazing fight for you," McGregor could be heard saying to Taylor. "Another day, another day for Katie Tay. Love you to bits, I love you."
Next up for "Notorious" looks to be a blockbuster affair with Michael Chandler, although exactly when appears up in the air, following the filming of the upcoming season of The Ultimate Fighter.
Do you think Katie Taylor wins the rematch?
(Originally transcribed by MMAFighting.com)