UFC star Conor McGregor receives Brazilian Jiu-Jitsu black belt ahead of return: '20 years of hard work'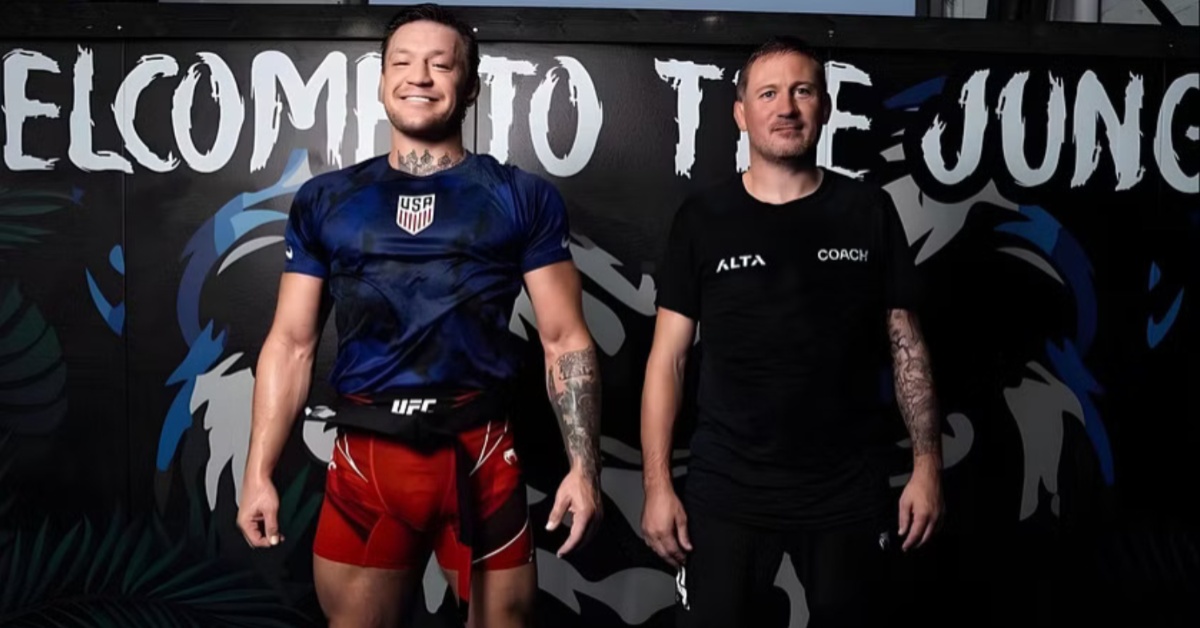 Former undisputed lightweight and featherweight champion, Conor McGregor has been gearing up for a potential Octagon return against MIchael Chandler before the end of the year – and during his current training camp, the Dubliner has received his Brazilian Jiu-Jitsu black belt from long-time head coach, Straight Blast Gym technician, John Kavanagh.
McGregor, 35, a former undisputed lightweight and featherweight champion under the banner of the UFC, has been sidelined from the Octagon since he headlined UFC 264 back in July, suffering a fractured left tibia and fibula in a doctor's stoppage TKO loss against former interim titleholder, Dustin Poirier.
However, in recent weeks, McGregor has staked his claim for a return to the Octagon as soon as UFC 296 at the end of the year, with the promotion's final pay-per-view event of the year slated to take place on December 16.
Linked with a welterweight fight opposite former lightweight title challenger and The Ultimate Fighter 31, Chandler, McGregor, who has returned to his native Dublin over the course of last week following a stay in Cannes, France – took in some sparring with undefeated compatriot and surging UFC welterweight contender, Ian Machado Garry.
Conor McGregor wrapped with BJJ black belt ahead of UFC return
And following a Brazilian Jiu-Jitsu session at Straight Blast Gym HQ in Dublin last night, the Crumlin native was awarded with a Brazilian Jiu-Jitsu black belt by head coach, Kavanagh, noting how the process to being strapped with the accolade has exceeded 20 years.
"Received my black belt tonight from my coach, friend, and mentor @coach_kavanagh of @sbgireland!" Conor McGregor posted on his official Instagram account. "20 years of hard work! Thank you John for everything over the years, and to all of my teammates throughout this incredible Jiu-Jitsu journey! Thank you all so much from the bottom of my heart!"
"A Brazilian Jiu-Jitsu black belt, wow!" Conor McGregor continued. "Praise be to Go and then Helio. I'll be in the GI in it tomorrow Helio, I promise, and I cannot wait!! What a buzz." 
Do you expect Conor McGregor to make a return to the UFC this year?