Colby Covington plans blockbuster UFC title fight with Islam Makhachev: 'I beat him from pillar to post'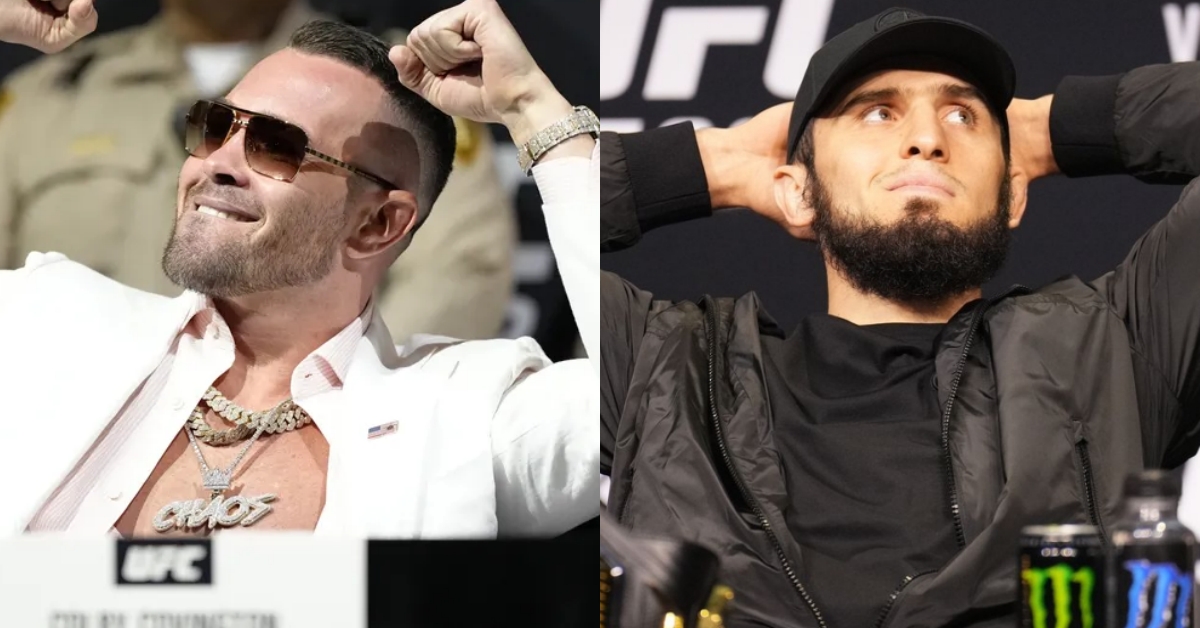 Ahead of his expected undisputed welterweight title siege later this year, former interim champion, Colby Covington has welcomed a future showcase against lightweight kingpin, Islam Makhachev – describing the hypothetical bout an "easy" clash for him.
Covington, the current number two ranked welterweight contender, has been sidelined from active competition since he headlined UFC 272 back in March of last year, returning to the winner's enclosure in a unanimous decision win over arch-rival, the now-retired Jorge Masvidal.
As for Makhachev, the Russian grappling ace headlined UFC 284 back in February, successfully defending his lightweight crown against his featherweight counterpart, Alexander Volkanovski in a close unanimous judging success.
And earlier this month, the American Kickboxing Academy staple was announced as the headliner of UFC 284 in October in Abu Dhabi, UAE – taking on former champion, Charles Oliveira in the pair's title rematch.
Despite yet to book his own respective comeback, outspoken Clovis native, Covington is expected to co-headline UFC 295 in November against incumbent welterweight titleholder, Leon Edwards at Madison Square Garden.
And furthermore, if he strikes gold against the Birmingham native, Covington has welcomed the possibility of a future title defense against Sambo specialist, Makhachev next.
Colby Covington welcomes potential Islam Makhachev title fight at welterweight
"I love it, boys," Colby Covington told Submission Radio of a potential fight with Islam Makhachev. "I mean, if you look at the storyline, you know, you got the USA versus Russia angle. I think the fight sells. It's a big fight, you know – it's not a competitive fight. I win it going away, I beat him pillar to post."
"He can't hang with me in the wrestling," Colby Covington explained. "He definitely can't strike with me, I trained the last guy that knocked him out (Adriano Martins) and another southpaw that I trained to prepare for that fight so, you know. It's an easy fight – it's Rocky 4 story. Rocky versus (Ivan) Drago. Let's get it on. If he wants his business, yeah, oh man, he's in for a rude awakening, boys. I will say, that's a big fight. So, that's an exciting one. We'll see what happens."