| | |
| --- | --- |
| Name: | Rubens Charles |
| Date of Birth: | Londrina, Parana, Brazil |
| Place of Birth: | December 24th, 1979 |
| Nickname: | Cobrinha |
| Academy: | Cobrinha Jiu Jitsu Academy |
| Team: | Alliance |
| Height: | 5 ft 4 in (1.63 m) |
| Weight: | 154 lb (70 kg; 11.0 st) |
| Weight Class: | Featherweight |
| Championships: | 5x IBJJF World Champion, 4x IBJJF No-Gi Champion, 3x ADCC Champion |
If you were to create a list of all time grapplers, Rubens "Cobrinha" Charles would definitely be on there. He is arguably the greatest lightweight BJJ competitor to ever live and honestly one of the best overall.
Here is everything you need to know about the great Rubens "Cobrinha" Charles. Detailing his journey through Jiu Jitsu and how he became one of the accomplished athletes of all time.
Rubens "Cobrinha" Charles Entry Into Jiu Jitsu
Rubens Charles grew up in the Brazilian city of Sao Carlos within the state of Sao Paulo. At first, Charles played football(soccer) like a normal Brazilian kid, until he discovered Capoeira.
He became incredibly passionate about the dancing/fighting art and trained everyday. Being part of a group called "Grupo dos Jangadeiros" ran by Capoeira Master Antonio Zacaria.
Charles would practice Capoeira everyday for fourteen years and would eventually become a master at the fighting art.
Jiu Jitsu wouldn't come into Rubens' radar until he was introduced to the grappling art by a friend. His friend invited Charles to the academy's inauguration and to take a free class.
At the class, Rubens Charles discovered that his grappling ability as a martial artist was incredibly lacking. A purple belt would beat him for the entirety of the class.
After the harsh lesson, Rubens decided that he wanted to dedicate his time to learning Jiu Jitsu. He would begin taking classes under Mauro Pacifico, who owned a school closer to his home.
During his transition to BJJ, Charles would train everyday, multiple times per week.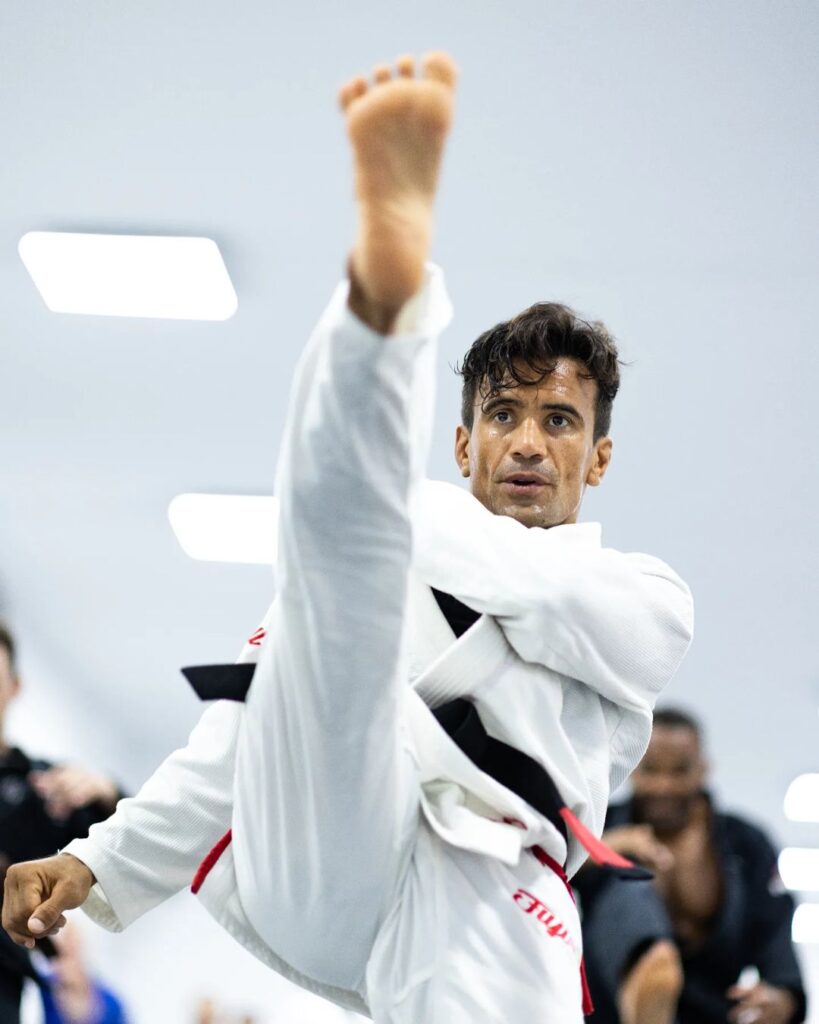 Cobrinha Begins Training Under Fernando Terere
At his first state Jiu Jitsu championship in Sao Paulo, Rubens Charles would perform well. But he would come up short losing in the finals to a student of BJJ great Fernando Terere.
After the loss, Professor Terere would invite Cobrinha to come to Sao Paulo and train with him. With the approval of his Professor Mauro, Charles would move to Sao Paulo to train under Terere.
It was a hard life sleeping on the mats Team TT, but Rubens learned a lot in those four months. He would train everyday with the likes of Andre Galvao, Lucas Lepri, Leandro Martins, Eduardo Telles, and Terere himself.
After the period of training with Team TT, Terere would award Charles with his black belt.
Rubens "Cobrinha" Charles Joins Alliance
In 2007, after winning his first world title, Cobrinha found himself without an academy. Team TT would shut down due to the long history of mental illness and drug abuse that Terere suffered from.
To earn money and have places to train, Rubens Charles would begin holding seminars. One in particular was held in the city of Atlanta at Jacare Romero's Jiu Jitsu academy. Co-founder of Alliance and master of Alliance leader Fabio Gurgel.
Romero was so impressed with Cobrinha's abilities that he offered him a teaching position at his academy. Cobrinha would take the position and while training with Jacare, he would become one of the best grapplers ever.
Rubens "Cobrinha" Charles Grappling Career
Cobrinha had one of the most storied grappling careers of all time. Winning all of the major championships multiple times. Here is a timeline of his championship wins and how he earned them.
IBJJF Championships(2006-2009)
In 2006, Charles would make his initial black belt debut at the 2006 IBJJF World Championship. He had a rough training camp due to Terere's problems, but had an amazing performance.
Cobrinha would submit all but his last opponent in Marcio Feitosa, who he would beat 8-0. Securing his first world title in dominant fashion.
Charles would come back in 2006 to repeat as champion, while representing Alliance for the first time. Yet again beating all, but one opponent by submission and securing his 2nd world title by submitting Mario Reis.
In 2008, Cobrinha would once again show that he was the premiere lightweight grappler in the world. Submitting three of his four opponents to win his third world title in the Gi.
Then in 2009, Cobrinha would prove once again that he was one of the best grapplers in the world. Going through his toughest test to win his fourth world title in a row.
World No-Gi Championships (2007, 2008, 2011, 2012)
After losing in the opening round of the 2006 ADCC Trials, Charles realized that he needed to improve his No-Gi skills. The loss would fuel him to train hard and develop his No-Gi game.
The work would pay off as Charles would also win the No-Gi World Championship in 2007. The same year that he won his second world title in the Gi.
In 2008, Cobrinha would repeat as No-Gi world champion, the same year he won his third Gi world title. Easily beating his first two opponents and beating Jeff Glover in a back and forth war in the finals.
Cobinha would not compete at No-Gi Worlds again until three years later in 2011. He would win his third No-Go world title in two hard fought victories against Renan Borges and Justin Radar.
Then in his last appearance at No-Gi Worlds 2012,  Charles would once again come out on top. Winning the fourth No-Gi world title of his career.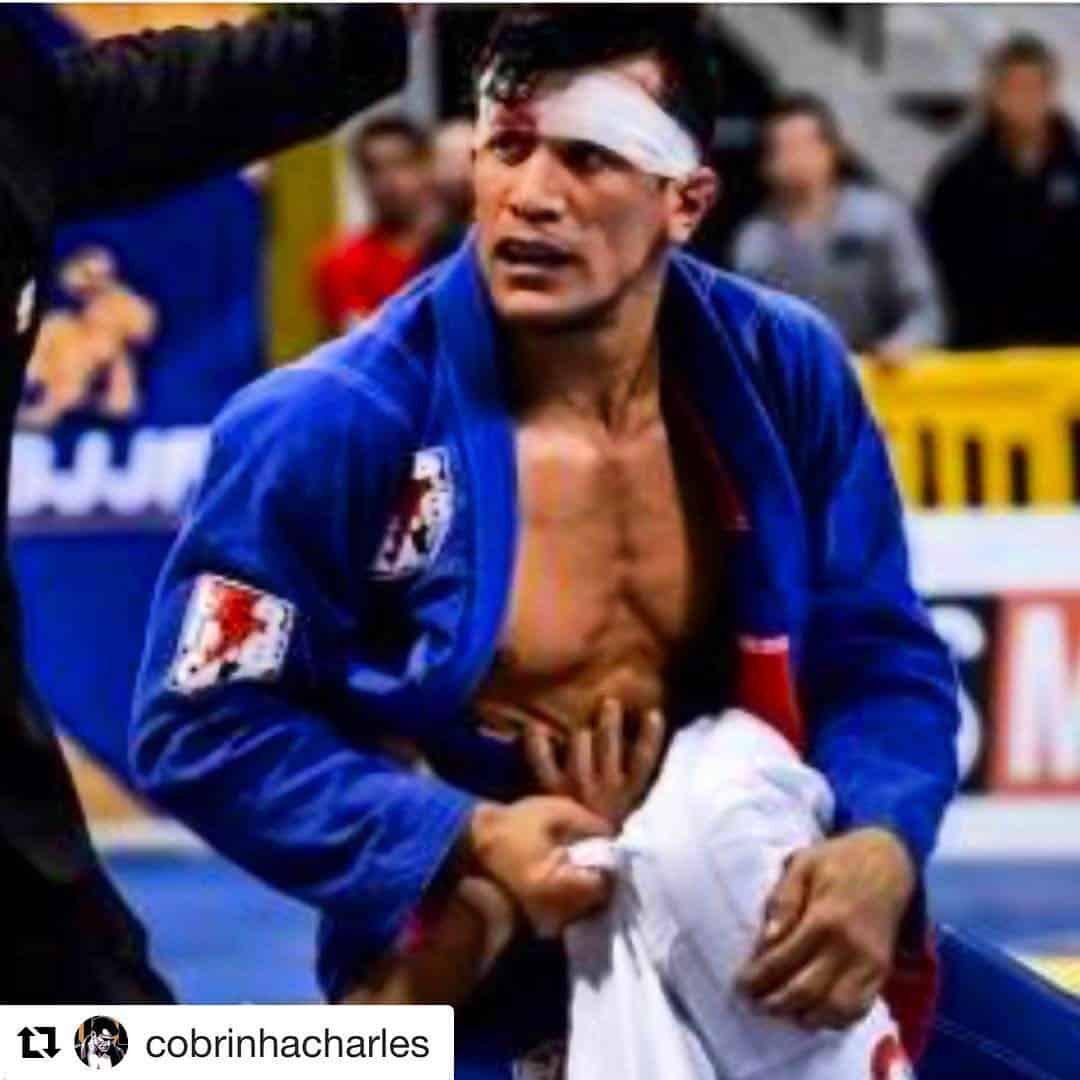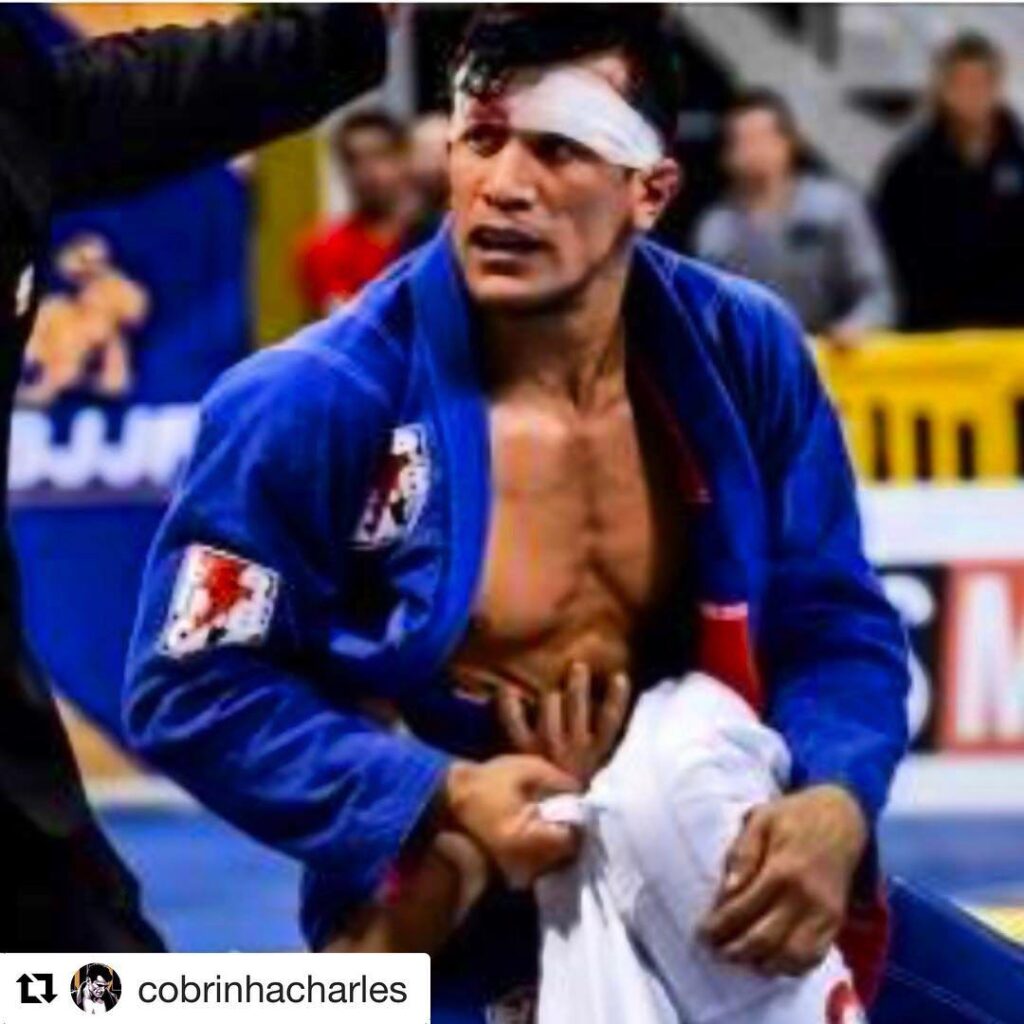 ADCC Championships (2013, 2015)
Towards the end of Charles' professional grappling career, he would turn his attention to conquering the ADCC. By 2013, this was the only major grappling title that Cobrinha had yet to win.
After two attempts in 2009 and 2007, Charles would successfully win his first ADCC title on his third attempt. Beating Rafael Mendes in the finals, who had bested him in the previous ADCC tournament.
Two years later, Cobrinha would come back to attempt to retain as champion. It would be another successful outing for Charles as he would earn his second ADCC title in four hard fought victories.
Cobrinha Charles' Final Year of Competition
In 2017, after having one of the greatest grappling careers in the history of Jiu Jitsu, Cobrinha would announce his retirement. This year would be his final year of competition and he wanted to go out with a bang.
He competed in the European Open, Pan American, Brasileiro, IBJJF World Championship, and ADCC 2017.
European Open/Pan American/Brasileiro
The first event of Cobrinha's retirement tour would be at the European Open. There, he would dominate his four opponents to win his second European Open title.
Pan American would be his next stop, where Charles would earn the fourth Pan title of his career. Easily dispatching his competitions.
Then his third stop would be in Brazil at the Brazilian Nationals. This would be his one and only appearance at the Brasileiro, where he would add another title to his collection.
IBJJF Worlds 2017 & ADCC 2017
The last two stops of Cobrinha's retirement tour would be at the IBJJF World and the 2017 ADCC Tournament. His last IBJJF Worlds appearance would be one of Charle's toughest tests.
All of his four matches were battles with razor thin decisions. Winning two matches by advantage and two by referee decision to earn his fifth and final IBJJF World Championship.
Then Charles would make the final stop of his career at ADCC 2017. At the tournament, he would prove for the last time that he is the greatest lightweight competitor of all time.
Beating all four of his competitors, including Paulo Miyao and AJ Agzaram in the semis and finals. The whole crowd stood to their feet to cheer on Cobrinha and thank him for all he had done for the sport.
Rubens "Cobrinha" Charles Grappling Style
Cobrinha Rubens Charles is known for his impressive guard game, which includes being an expert at DLR guard. But overall, Charles has one of the most rounded grappling styles of all time.
He developed an impressive wrestling game and mixed it with his incredible balance from years of Capoeira training.
In his 139 BJJ matches, Cobrinha only tasted defeat 21 times. An incredible feat that shows just how great he was.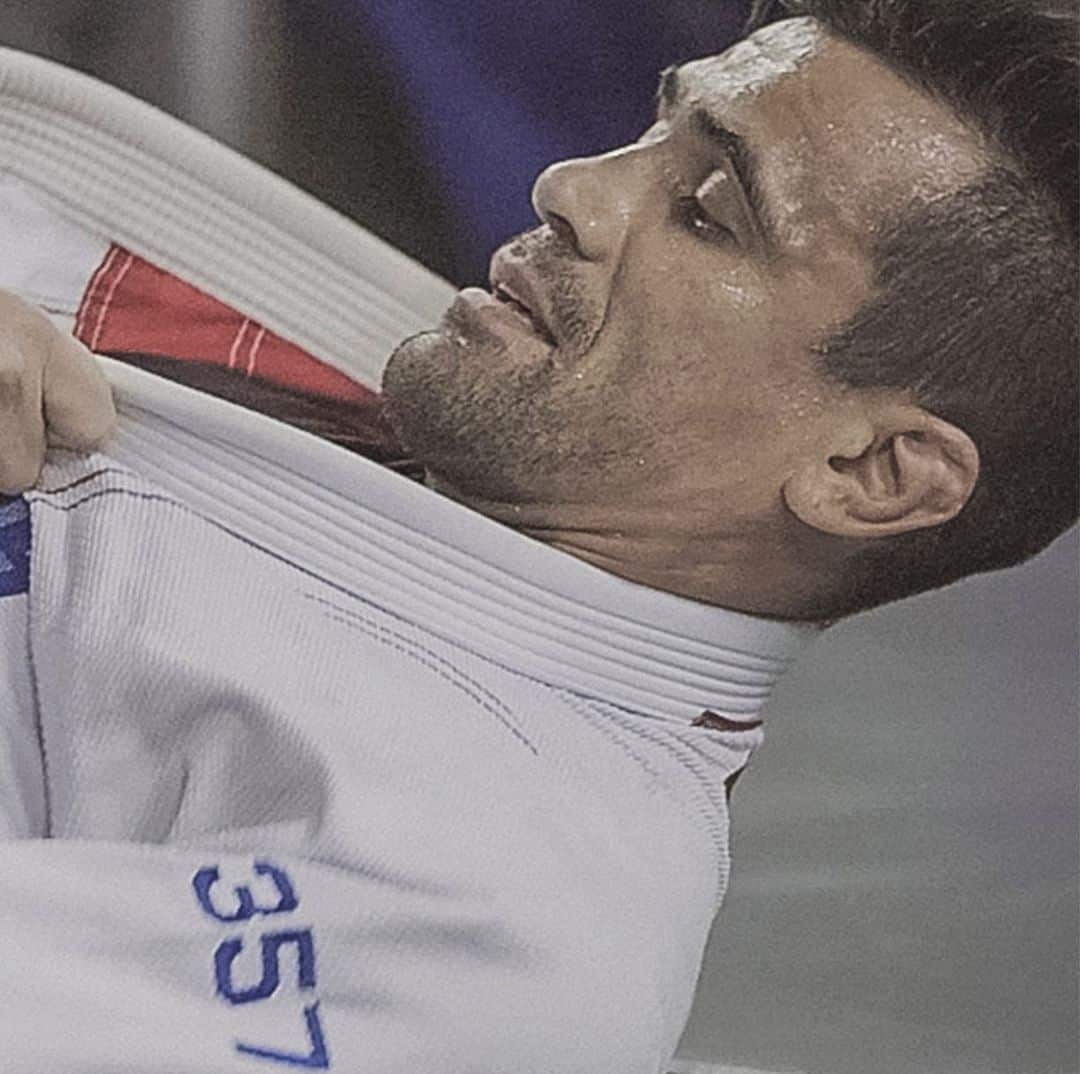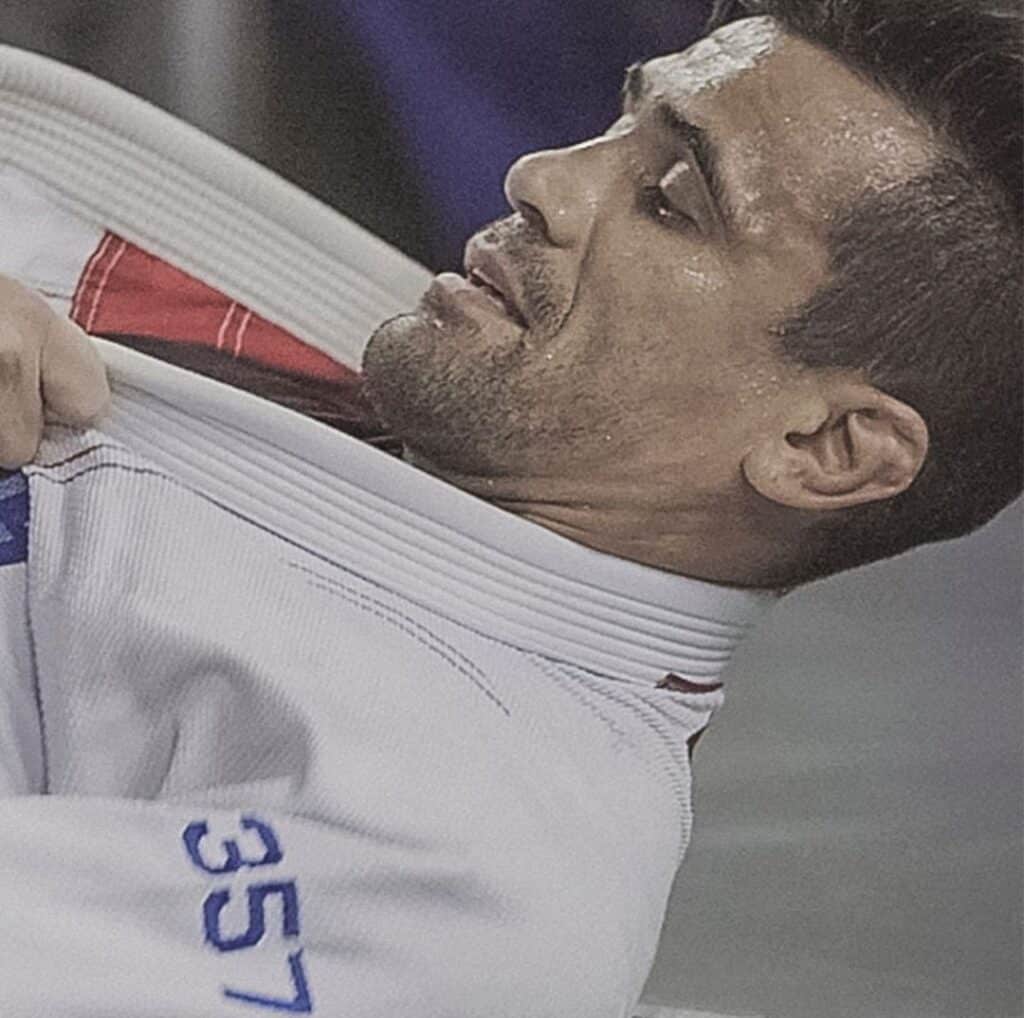 The Legacy of Rubens "Cobrinha" Charles
Rubens "Cobrinha" Charles has seen and done it all in the sport of Jiu Jitsu. He won every major title multiple times, but on top of this, Charles is an incredible ambassador for the sport.
Since retiring, Cobrinha now runs his own academy, where he has thousands of students. Including coaching his son Kennedy Maciel, who is a world class grappler just like his father.