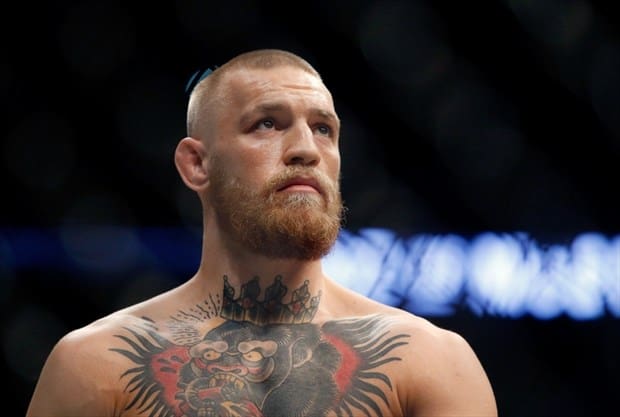 Progress towards Conor McGregor making his return to the Octagon continues.
McGregor hasn't fought in the Octagon in over a year and never defended his lightweight and featherweight title before being stripped of it.
Instead, he spent his time hyping a mega-boxing match with Floyd Mayweather Jr. As seen in the fight, he lost it via 10th-round TKO at Las Vegas' T-Mobile Arena last August. Part of the delay in McGregor's return to the Octagon is due to his ongoing legal issues.
Due to his bus incident that landed the former UFC featherweight and lightweight champion not only in hot water with the law but launched a bunch of lawsuits from those who were hurt both physically and emotionally.
McGregor and several members of his entourage decided to fly from Ireland to Brooklyn, New York to get revenge on current lightweight champion Khabib Nurmagomedov in April during fight week of the UFC 223 pay-per-view event.
Nurmagomedov got into an argument with McGregor's training partner, Artem Lobov, earlier that week, which kicked things up and led to McGregor attacking the fighter bus that had Nurmagomedov on and he was arrested as a result.
McGregor's head coach, John Kavanagh, confirmed to ESPN on Wednesday that negotiations are still "ongoing."
"I really have seen the spark back lately," Kavanagh said. "I think that was directed at other areas of his life for a while, building up his business world — which is completely justified. We all know the hard luck stories of fighters retiring broke. They get pats on the back and they're forgotten.

"I supported [McGregor focusing on other business] and I'm fully behind it, but I do see the spark back. I do see him very hungry, coming down to regular jiu-jitsu class and throwing a gi on. Strength and conditioning. There's a real fire back."

"It's a cliche to say, but it's a classic striker versus grappler," Kavanagh said of a potential fight with the UFC lightweight champion. "Khabib needs to get into that clinch, join his hands and start chaining his takedowns together. Obviously, we need to try and prevent that.

"I think a lot of people are so afraid of Khabib's grappling, they don't engage with him. Conor is a good grappler. I know that will get a lot of people upset when I say that, but watch his fights. There's plenty of evidence to support that claim. I'm feeling and he's feeling confident, wherever the fight goes. But [the left hand] will be the difference in the fight."