Charles Oliveira vows to 'Make history' against Islam Makhachev at UFC 294: 'I won't make that mistake again'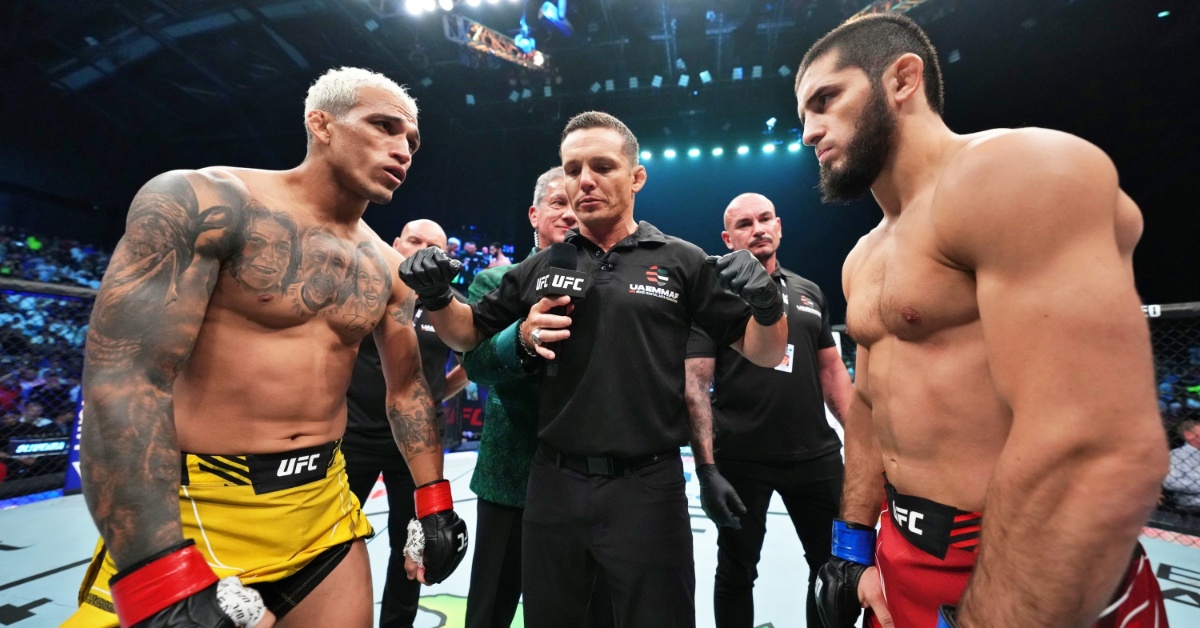 Former undisputed lightweight champion, Charles Oliveira claims he and his camp want to "make history" in his title rematch with incumbent gold holder, Islam Makhachev at UFC 294 in October, claiming he will avoid a "mistake" this time around against the dominant Russian champion.
Slated to headline UFC 294 in October in Abu Dhabi, UAE, Oliveira takes on Makhachev for the second time in a year, attempting to reclaim the undisputed lightweight crown in the pair's championship rematch in the Middle East.
In the pair's first matchup, Oliveira saw his division-best 12-fight winning run to a stark end, suffering a dominant second round arm-triangle submission loss to Makhachev in the duo's vacant title fight. 
Rebounding successfully in the time since, Sao Paulo finisher, Oliveira turned in an impressive first round win over Iranian contender, Beneil Dariush at UFC 289 back in June, stopping the Kings MMA staple with a slew of first round ground strikes in Canada.
Charles Oliveira vows to clinch title in win over Islam Makhachev at UFC 294
And booking a title affair with Makhachev for the second time, Oliveira claimed he would avoid a "mistake" against the American Kickboxing Academy staple.
"That's the only fight I talked crap [in], the fight against Islam (Makhachev)," Charles Oliveira told MMA Fighting. "I made a mistake. I won't make that mistake again. We can only make mistakes once in life. When you make a mistake once, you can't do it second time, otherwise you'll go won nonstop. I won't do it again." 
"I think God only gives you burdens as heavy as you can carry, and I'm sure God is taking me to Abu Dhabi because he has something different for me," Charles Oliveira explained. "The same month, the same date, once again spending my birthday there. I'll work harder than ever to make this happen. We'll make history, I'll become champion if Lord Jesus wants [it]. And then, why not – we throw a big part on November 4. in Brazil." 
Can Charles Oliveira topple Islam Makhachev in October at UFC 294?