Chael Sonnen recalls his most savage insult; 'Tito and I have been weird ever since'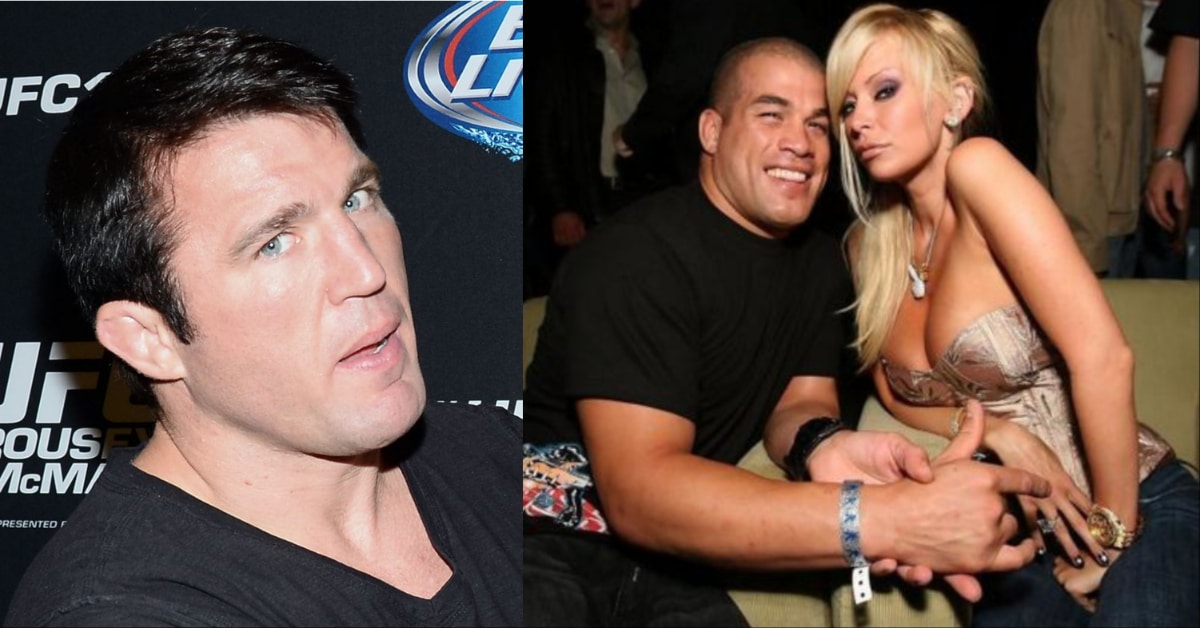 Chael Sonnen is the undisputed king of trash-talking in the world of combat sports.
There is a regular running joke in the MMA community that Chael Sonnen is "still undefeated." In reality, 'The American Gangster' has fallen short on multiple occasions inside the cage, but when it comes to the art of disparaging his opponents in a humorous way, Sonnen is the best in the business. Perhaps no better example of this came during a media event ahead of Bellator 170 in 2017 before Sonnen was scheduled to square off with former UFC light heavyweight champion Tito Ortiz.
Addressing the media, Tito Ortiz openly accused Chael Sonnen of talking his way into big money fights. 'The American Gangster' didn't miss a beat, delivering a response so savage that it generated an audible groan from media members in attendance.
"Tito always says I'm using my mouth to get my opportunities," Sonnen said. "The only person I know that made money using their mouth is his ex-wife."
Chael Sonnen Never Apologized For the Comment Despite Tito Ortiz's Demand
The ex that Chael Sonnen was referring to is famous adult film star, Jenna Jameson. Ortiz and Jameson had a lengthy, although embattled relationship that resulted in the birth of twin boys in 2009. During an appearance on The Media Mogul, Sonnen recalled the moment and shared his thoughts on Ortiz's immediate response to the zinger.
"Tito impregnated her, but he never actually married her," Sonnen said. "He corrected the statement. He wanted that known. 'We have kids together, but I never married her. We lived in sin goddammit. I did not marry her.' I'm sure he tried to get alimony from her. It didn't work out. He found out he wasn't actually married."
Tito Ortiz earned a first-round submission over Chael Sonnen at the Bellator event. Always gracious in defeat, Sonnen offered his congratulations to Ortiz in the locker room, but apparently, that wasn't enough. Ortiz demanded that Sonnen apologize for his comment while once again addressing the press.
"I never apologized. I figured that people would get it. In fact, Tito's another one. After our fight, I congratulated him. 'Good job' and it was our second time meeting. I had beat him in college now he beat me here. It was this terribly embarrassing thing because he really is a very bad fighter so to lose to Tito is very embarrassing. You don't want to be the guy that lost to Tito.
"But I congratulate him. I was cordial. I saw him in the back afterward, our locker was right by each other and I told him and he told me, 'If you want me to accept that apology, you will do it publicly at the press conference.' And I was just standing there like, 'I am humiliated right now. I am not getting a bonus check. I lost to you and suck.' I'm standing there looking at him and I'm just nodding. I'm dumbfounded. I've known him for 21 years. He'll accept, but I have to do it publicly.
"We get to the press conference and the whole thing's over. Scott Coker tells everybody 'Thank you for coming' and Tito stops him. 'Hold on. Chael, do you have something you would like to say?' He actually wanted this apology. I just thought for a winner to do that to the loser after the fact, it's a very underhanded thing and I said no. I never gave him the apology. It's been a really weird thing to do. Tito and I have been weird ever since."