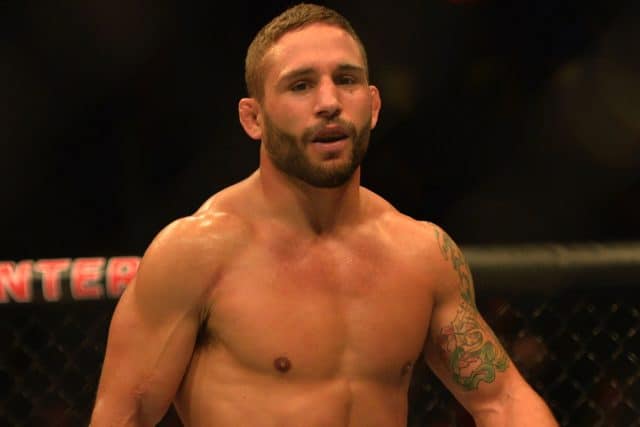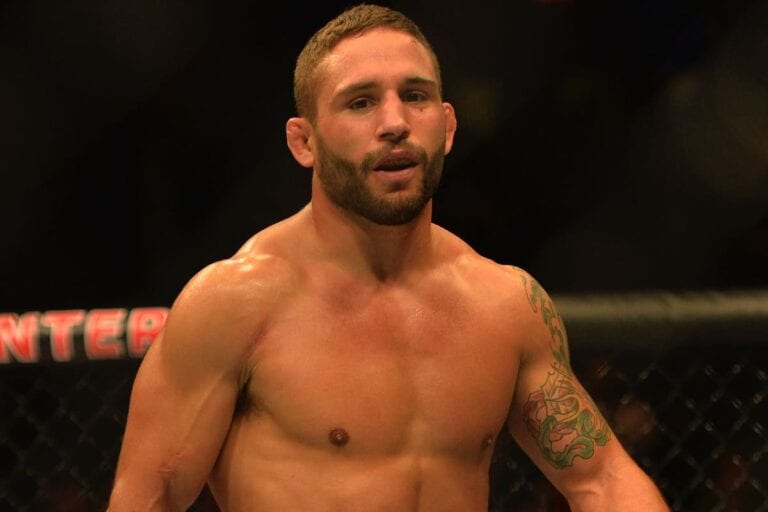 Chad Mendes has made it known that he is more than willing to wait and be on the sidelines while expecting UFC officials to book a certain fight in order to get one goal accomplished.
As seen on the main card of UFC Boise (also known as UFC Fight Night 133) at CenturyLink Arena in Boise, Idaho, Mendes scored a TKO win over Myles Jury in a featherweight showdown in the first round.
Mendes looked great in this fight and didn't take much damage. Thus, it would make some fight fans believe that with him being on the sidelines for such a long period of time, he would want to return to the Octagon for his next fight sooner rather than later.
However, that's not the case as he went on record by stating in a recent interview with Bloody Elbow that he wants a fight with former UFC lightweight champion Frankie Edgar.
Chad Mendes Will Wait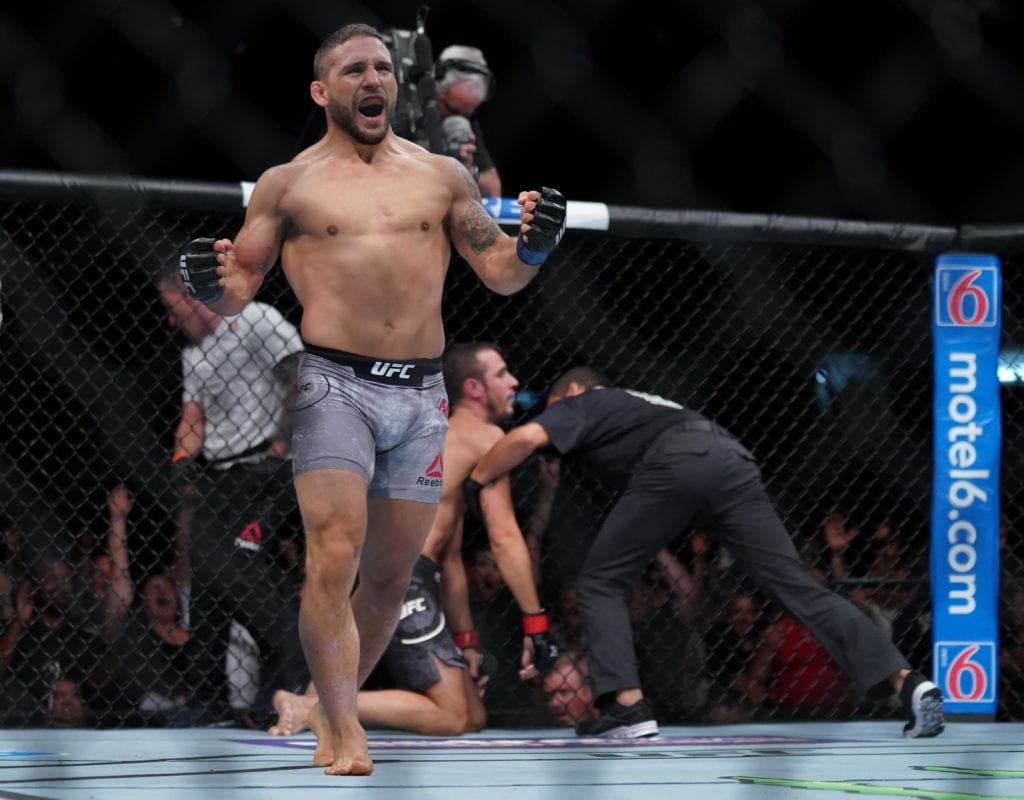 "Ultimately, it's up to the UFC, but I'm going to be smart about each fight from here on out. I've taken fights on very short notice in the past. I really, at this point in my career, don't think that's something I ever need to do. Like I said, I just want to make sure every fight makes sense. So, if it's a guy in the top-5 or someone that's ranked above me, let's do it."

"I feel like a win over Frankie [Edgar] would definitely put me right back in line for that title shot. I know he's got a fight lined up already. I talked about this to my managers already. I don't mind waiting, if I have to. I've waited this long and fought. It's not the end of the world for me. I want a fight that's going to put me closer to the belt. So, if that means I have to wait until the beginning of next year, then I'll do it."
Edgar already has his next fight lined up as he will take on Chan Sung Jung on November 10, 2018 at UFC Fight Night 139.