Exclusive – BKFC brawler Mike Perry Ready to toe the line with Darren Till: 'I want to make that fight happen'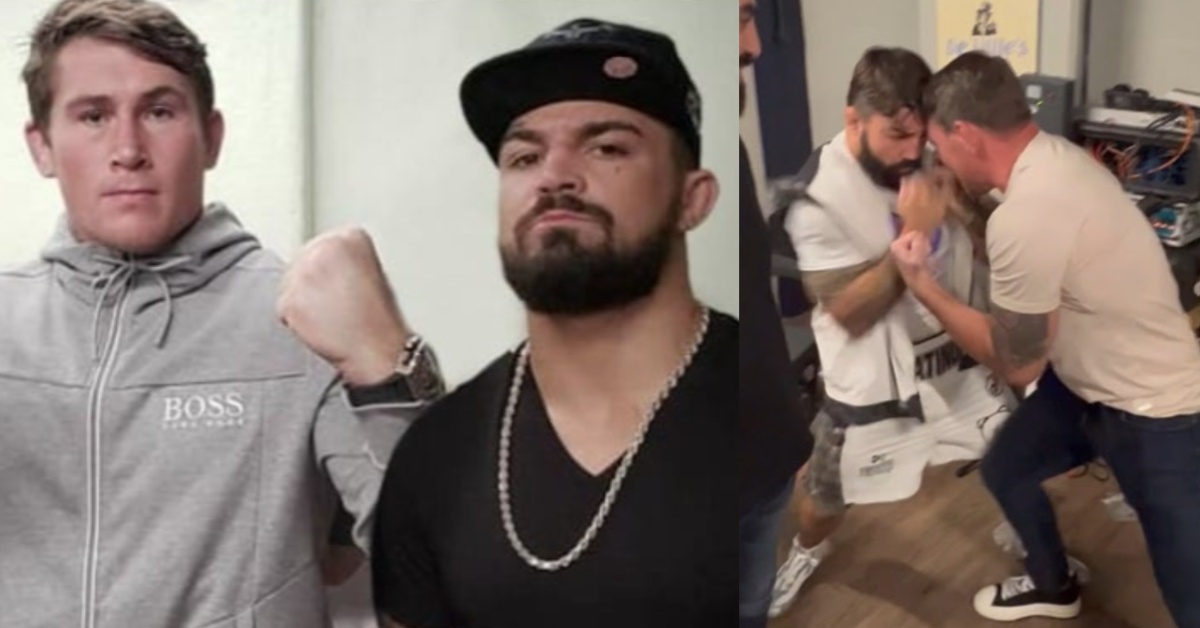 BKFC fan favorite 'Platinum' Mike Perry believes it's just a matter of time before he shares the squared circle with longtime frenemy Darren Till.
Perry will return to the ring on December 2 to toe the line with former UFC lightweight titleholder Eddie Alvarez as part of Bare Knuckle Fighting Championship's stacked return to Salt Lake City.
Last month, 'Platinum' was in Manchester for the Misfits Boxing event at the AO Arena which hosted a grudge match between Dillon Danis and WWE Superstar Logan Paul. Perry was enlisted as the official backup for the fight, though his services were ultimately not needed.
However, Perry did use it as an opportunity to engage in a friendly yet somehow still intense face-off with his fellow former UFC standout, Darren Till, while backstage.
Speaking with Mike Owens in a LowKick MMA exclusive interview, Mike Perry spoke about the possibility of stepping inside the ring with Till in 2024.
"I think me and him are coming into our greatest time," Perry said. "Our strongest. I mean, who knows? I think I might be stronger when I'm 47. I think I'm never going to stop learning. I'm always going to keep figuring out new things and finding ways to be just a little bit better.
"We can make that fight happen. I want to make that fight happen. We're good at bad blood, but we've grown up a lot and now it's a competitiveness amongst two athletes. Two fighters. We're athletes, but we're also different than athletes. Fighters are a special class of professional athletes. Special ed, CTE, whatever you want to f*cking say. We are our own class and all of us great fighters… And there's a certain type of people in this world that you don't f*ck with. That's winners.
"You can't f*ck with a winner. You can't deter, you cannot change a winner's mind. And then you throw to winners who have been through loops and ups and downs and they have learned from their mistakes at a younger age and they've gotten strong. You throw two of those guys in the ring and the best man wins."
Before Mike Perry settles things with Till, 'Platinum' will first have to contend with Eddie Alvarez. The two UFC fighters turned bare-knuckle brawlers are expected to headline next month's BKFC 56 event with the winner being crowned the inaugural 'King of Violence' champion.
Perry goes into the contest undefeated under the BKFC banner having earned victories over Julian Lane, Michael 'Venom' Page, and Luke Rockhold. 'The Underground King' will be making his second appearance following a split decision win over Chad Mendes in his promotional debut earlier this year.
Watch the full exclusive interview below: