Ex-UFC champion BJ Penn sparks controversy on Instagram in bizarre post: 'Was Mother Teresa a CIA spy?'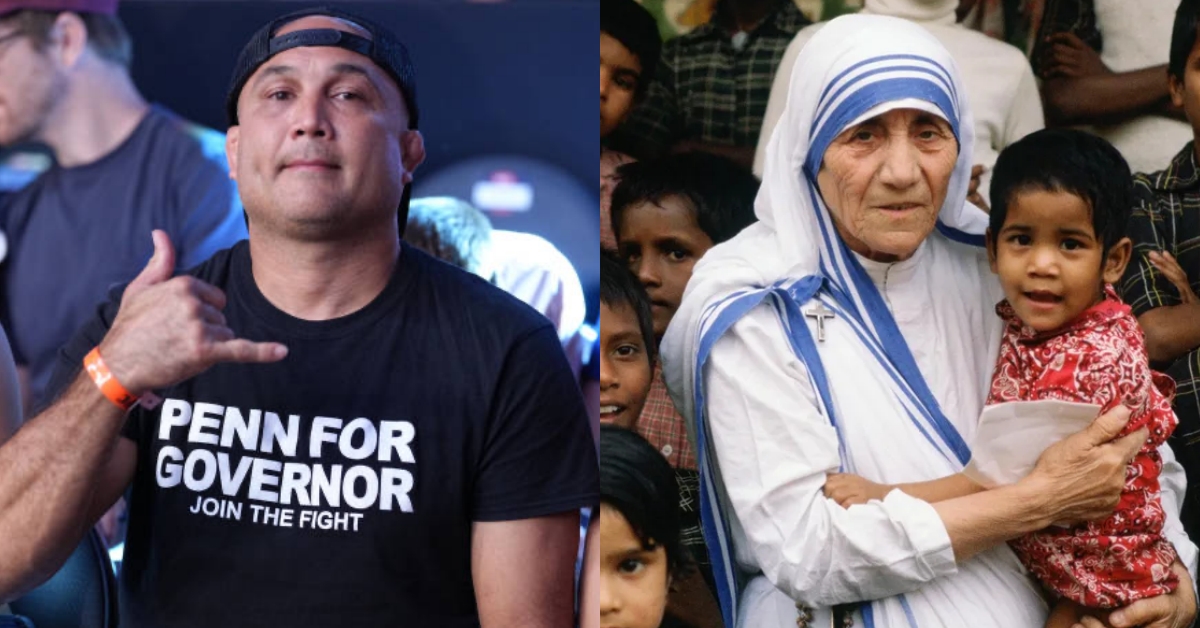 The infamous MMA legend BJ Penn has recently come into the spotlight over an Instagram post many have seen as evidence of mental instability.
BJ Penn was the first big-time UFC star to come out of Hawaii. Over the years, Penn developed a reputation for his incredible heart, grappling dexterity, and legendary battles. Many said Penn could control his legs and feet like arms and hands. He was incredibly dexterous on the ground, and that combined with his heart and dedication led to many insane battles.
While he would eventually retire after an 0-7 run, few can forget the marvelous achievements Penn accomplished in the UFC and the combat sports world in general. Penn was the first ever American to win a Brazilian Jiu-Jitsu world championship. He would eventually become the second-ever UFC fighter to have won titles in multiple weight classes. His career suffered an unfortunate ending, but BJ Penn will go down as having been an instrumental part in the UFC's early lightweight and welterweight division history.
BJ Penn spouts wild conspiracy theories on Instagram, much to the world's amusement
"WTF world do we live in?" BJ Penn began on Instagram. "Was Mother Theresa a CIA spy? Just another actor? #weird #eyelid #mothertheresa"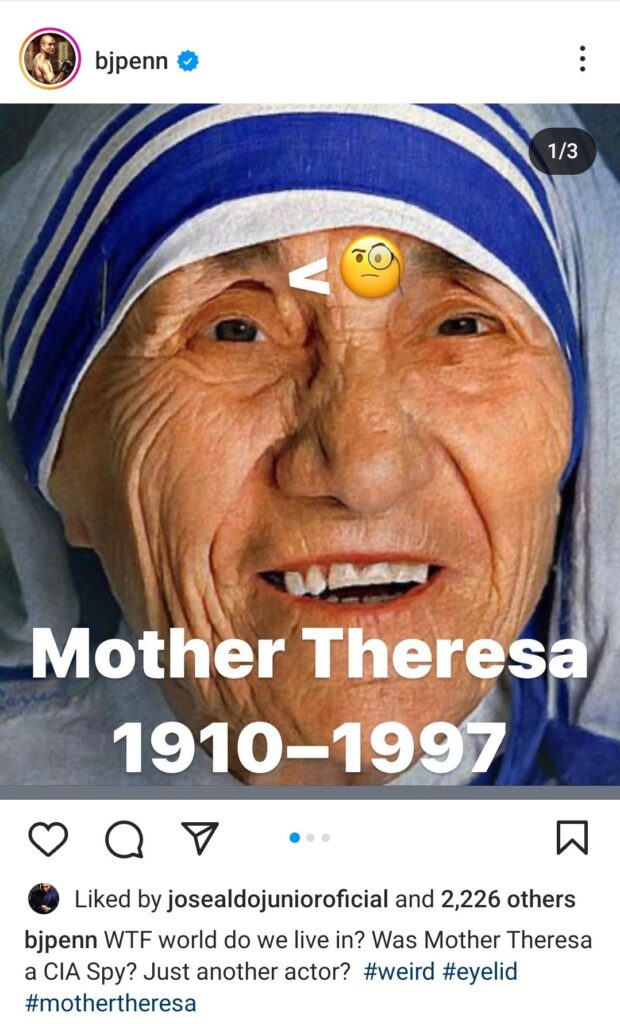 So apparently, Penn now believes that Mother Theresa was in fact a CIA spy due to a weird-looking eyelid. Yes, that's all. He didn't include any factual evidence or independent sources. Penn just threw up a picture of Mother Theresa and wrote a caption claiming wild things based on the sole fact that her eyelid looked a little weird in the picture. Is Penn ok? We don't really know. We can only assume that maybe he's got other pieces of evidence he hasn't made public yet to support his accusations. But, nevertheless, it was a source of a lot of amusement for MMA fans.
Liked by Jose Aldo got me crying (in laughter)," said one fan. "I was reading my friend a bunch of his posts last night during Paul vs Diaz and she's like 'Okay stop, I can't handle this schizophrenia'," said another.
Regardless, it seems BJ Penn is definitely not afraid to voice very wild accusations and conspiracy theories. Who knows, maybe they're even true?
Do you think BJ Penn has lost his mind or is suffering from CTE-related side effects?