UFC Hall of Famer BJ Penn claims dinosaurs aren't real in latest social media rant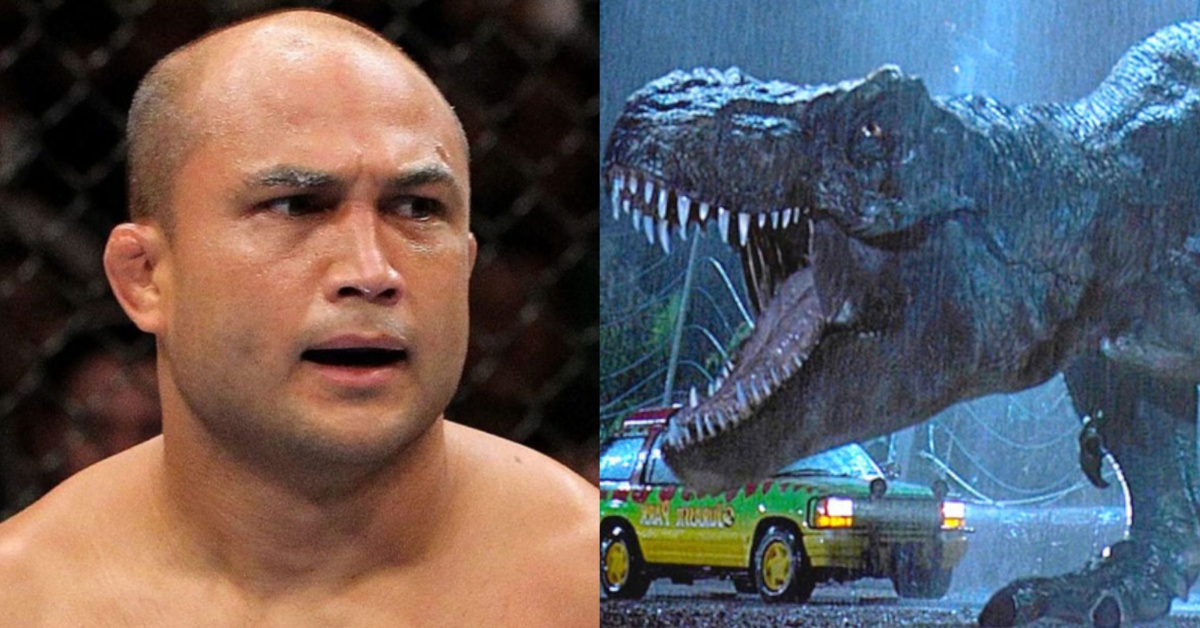 UFC Hall of Famer BJ Penn apparently doesn't believe that dinosaurs ever existed.
The former two-division world champion is one of the most celebrated athletes in the history of the sport, etching his name into the history books by becoming the only fighter to capture the UFC lightweight and welterweight titles during his two-decade-long run in mixed martial arts. Unfortunately, Penn has developed another reputation in recent years, due to his far-right agenda that has led to some truly outlandish claims.
A quick scroll through BJ Penn's Instagram account will get you adequately up to speed, but it won't tell you just how deep Penn's crazy conspiracy theories go. Fortunately, we have a prime example for you right here, courtesy of @FullContactMTWF on Twitter. In a post on social media, Penn delivered a rant suggesting that both dinosaurs and evolution are not real. 'The Prodigy' also claimed that the world will end in the year 2050, only to be reset back to 1850.
"#America ended the war when they bought Alaska and Oregon from Russia and that is now America won the west !!," Penn wrote. "But these guys lie the whole f*ckin time !! Same with us Hawaiians! Just the same as f*ckin fake as Dinosaurs, Neanderthal man, and aliens."
BJ Penn is Confused About American History and Claims CTE is Fake
BJ Penn also claimed that George Washington wrote the U.S. Constitution. Anyone who has attended a third-grade history class likely knows that James Madison is the man who drafted the document that came to be known as the Constitution. It was written during the 1787 Constitutional Convention in Philadelphia. Washington presided over the event and did sign the Constitution, but he did not write it.
Of course, Penn went on record saying, "Everything the government tells us is a lie," so who knows who wrote what, right?
It's far from the first time Penn has made a claim that completely disregards everything science has taught us. 'The Prodigy' even argued that Chronic Traumatic Encephalopathy, or CTE, was not a real medical condition while also making sure to let people know how he feels about the COVID-19 pandemic.
"CTE is faker than a 3 dollar bill! The best part is that CTE can only be proven if someone is dead? How stupid is that ? But is it more stupid than you taking all of the coronavirus boosters lol"