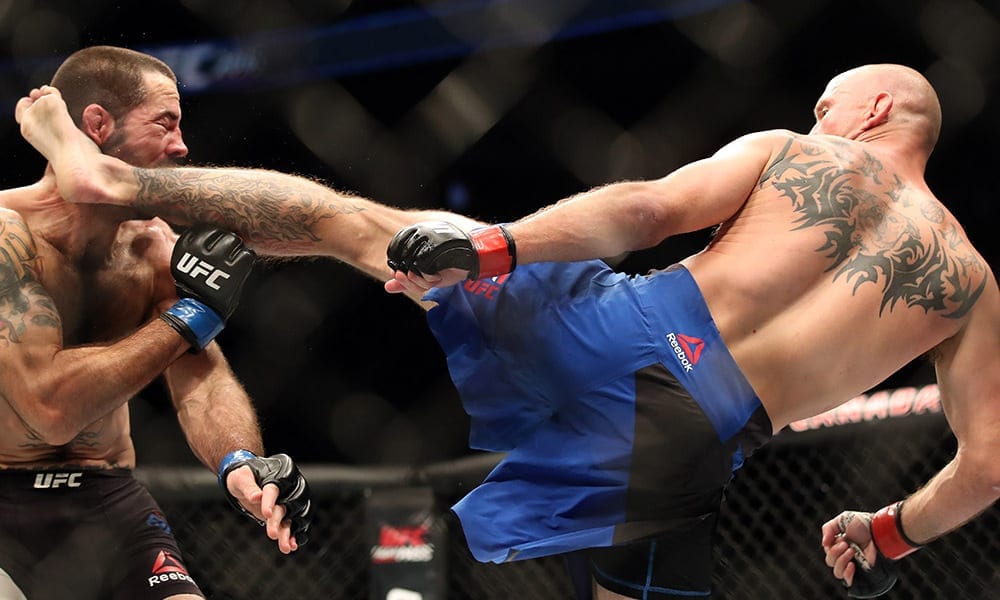 Donald Cerrone/Matt Brown
Leading up to round three, Matt Brown was actually ahead in significant strikes landed. Donald Cerrone had arguably won the first frame, and Brown the second, and the third round was where it was all to play for. Needing just four significant strikes to get the job done in style, 'Cowboy' came away with another huge KO win. For Cerrone, either a bout with Demian Maia or a title fight are next, dependant on circumstance.
For 'The Immortal' its sadly a very different predicament. After his UFC 206 loss, Brown rides three straight defeats, and has won just once in his last six outings. He's been knocked out twice in a row, and started his current losing streak with a submission loss against Demian Maia. After talk of serious concussion earlier this year, some decisions clearly need to be made. Matt Brown is an awesome guy, great fighter and entertaining to watch, but maybe 36 fights in to his 12-year career, it's time to consider retirement.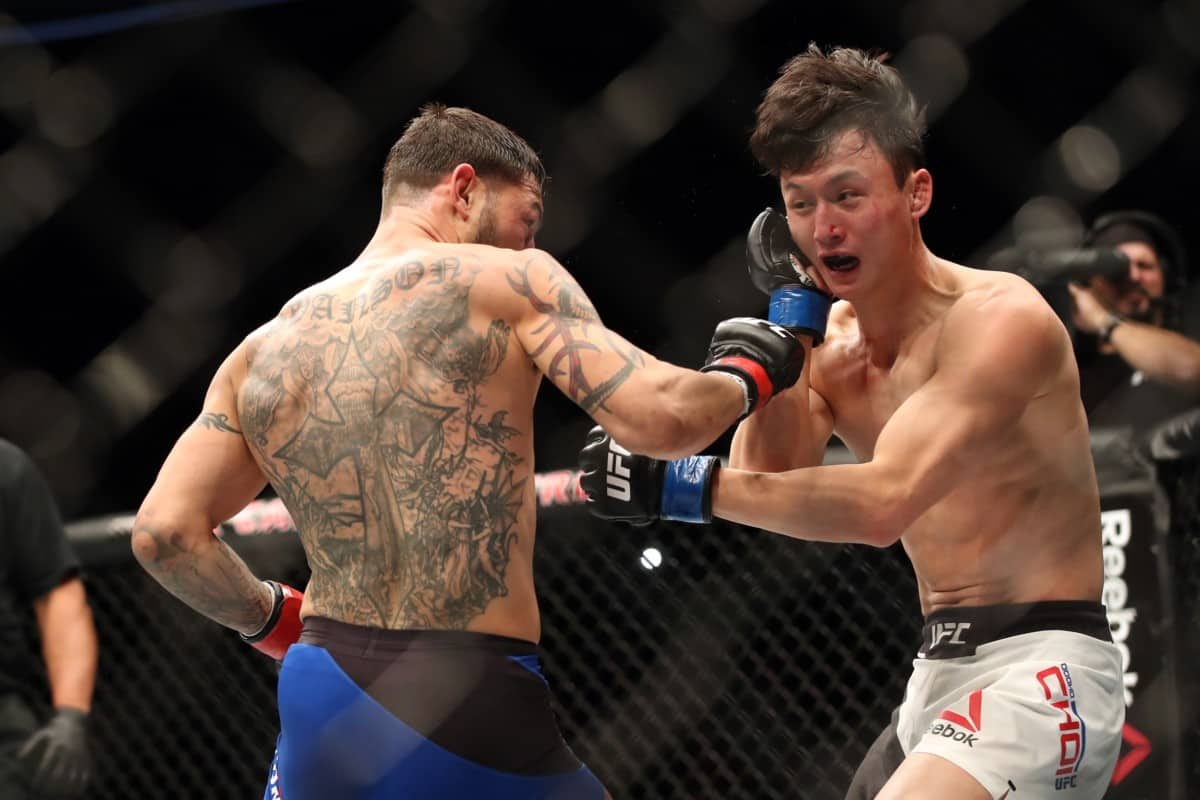 Swanson & Choi's War
Although Cub Swanson took the unanimous decision win, Doo Ho Choi loses zero stock from his first UFC defeat. This fight was thrilling from the first punch to the last, with back-and-forth exchanges keeping us on the edge of our seats. Easily a contender for 'fight of the year,' Swanson and Choi had the crowds roaring with excitement during their epic slugger.
'Killer Cub' made a huge impression, but perhaps needs one or two more bouts before being considered for a title fight. What's next? Number one contender bout for Swanson. 'Korean Superboy' remains fringe top 10, so perhaps a tune-up is on the cards.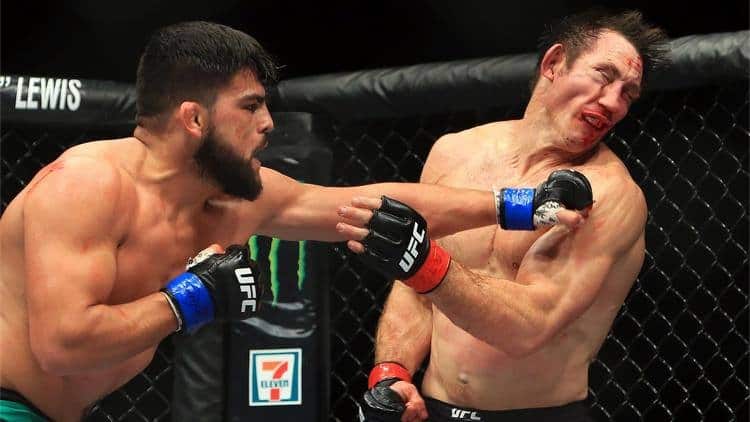 Kelvin Gastelum & Tim Kennedy
This was an extremely ugly fight for Tim Kennedy, who hadn't seen action since 2014. Returning against the middleweight version of Kelvin Gastelum, Kennedy was met with a painful lesson. 'Mini Cain' looked sharper, more conditioned and simply better than Kennedy in every respect. Taking nothing away from Gastelum, Kennedy did look quite rusty.

What's next? After beating Kennedy by TKO at UFC 206, Gastelum clearly needs to stay at 185 pounds. Barely making or missing weight at 170 pounds just wasn't working out, and he looked great against the bigger man in Kennedy on Saturday. For the latter, there are some great fights to make at 185 pounds, but perhaps someone like Vitor Belfort or Anderson Silva would make sense. Maybe Uriah Hall?